A General Hospital Star Had This To Say About Working With Elizabeth Taylor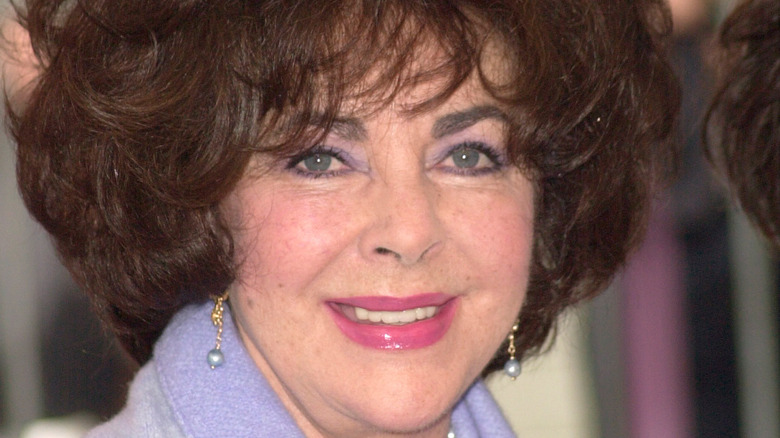 Featureflash Photo Agency/Shutterstock
"General Hospital" has had quite a few celebrity guest stars appear on screen during the classic soap opera's 59 years on ABC. For example, ESPN's Stephen A. Smith still frequently shows up as Sonny Corinthos' mobster associate, a man simply called Brick. "Grey's Anatomy" actress Chandra Wilson has appeared on the soap both as a reporter and as a psychiatrist. Even Susan Lucci guest starred as her iconic "All My Children" character Erica Kane (via Screen Rant).
Still, few celebrity guests have had as much star power and name recognition as Hollywood legend Elizabeth Taylor. She originated the role of Helena Cassadine, the evil matriarch of the Cassadine clan who put a curse on Luke Spencer and Laura Webber on their November 1981 wedding day. The episode came in with the highest number of viewers in soap opera history (via TV Insider). 
Interestingly, the part of Helena was created specifically for Taylor, who was a major fan of the show.
Elizabeth Taylor was thrilled to appear on General Hospital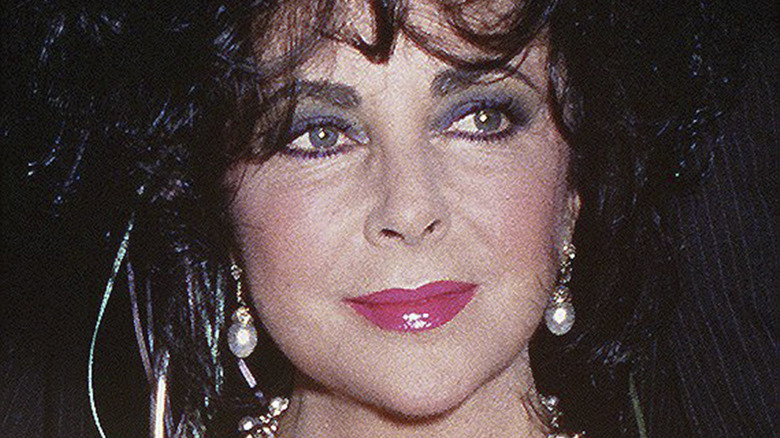 Kypros/Getty Images
Elizabeth Taylor was one of Hollywood's first child stars and one of the lucky ones who made the transition to a successful adult film career. She appeared in such classics as "Cleopatra," "Cat on a Hot Tin Roof," and "Butterfield 8" (via Biography). However, she also loved "General Hospital," and it was seemingly like a dream come true for her to make a guest appearance on the show during such an important event as Luke Spencer and Laura Webber's lavish wedding.
"I'm wild about 'General Hospital,'" Taylor told People around the time of her cameo (via TV Guide). "Someone from [ABC] came to see me when I was doing 'The Little Foxes' in New York, and I agreed to do the soap when I got to L.A. I had a ball."
So, Taylor made her way to the "GH" set in 1981 and played her first and only soap opera role. Her character still has an impact to this day. Constance Towers later played Helena Cassadine and made her a more regular menacing character. In fact, Towers even managed a brief appearance as Helena in January 2022 via video at Luke's funeral (via Soaps.com).
Her time on the show might have been fleeting, but it turns out Taylor left a lasting impact on one of her "GH" co-stars.
Anthony Geary opened up about working with Elizabeth Taylor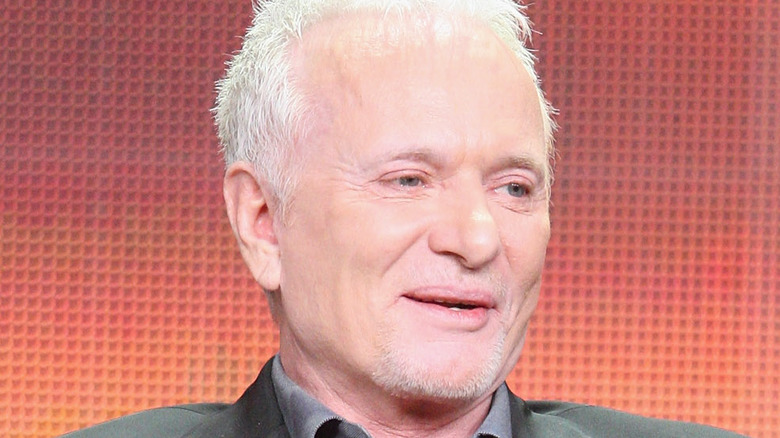 Frederick M. Brown/Getty Images
In 2014, Anthony Geary, who played Luke Spencer on "General Hospital," reminisced about his brief time working with Elizabeth Taylor when she played Helena Cassadine. He put a few stories to rest in the process.
"There were rumors in the press that Elizabeth had insisted on her dressing room being painted violet to match her eyes and that it have floor-to-ceiling fish tanks. Ridiculous!," Geary told TV Guide. "She didn't pull any star s***. In fact, I'd seen far more star s*** from some of my castmates! She was sweet, funny, self-deprecating — a dream to work with."
Geary also offered a bit of insight into why Taylor became such a fan of the soap. One big reason is because it reminded her of her younger days in Hollywood when sweeping love stories with dramatic flair were produced by the big studios.
"This was back when she was married to Sen. John Warner and wasn't very happy sitting on the farm in Virginia," Geary explained. "She told me that 'GH' ... took her out of her lethargy every afternoon. Luke and Laura's love story made Elizabeth feel very nostalgic. She said it reminded her of her youth and the great romance films of the old studio system."
While Taylor passed away in 2011, her legacy lives on in Hollywood via her extensive collection of classic films and her "GH" star turn.