This Inclusion In Yolanda Hadid's Memoir Was Beyond TMI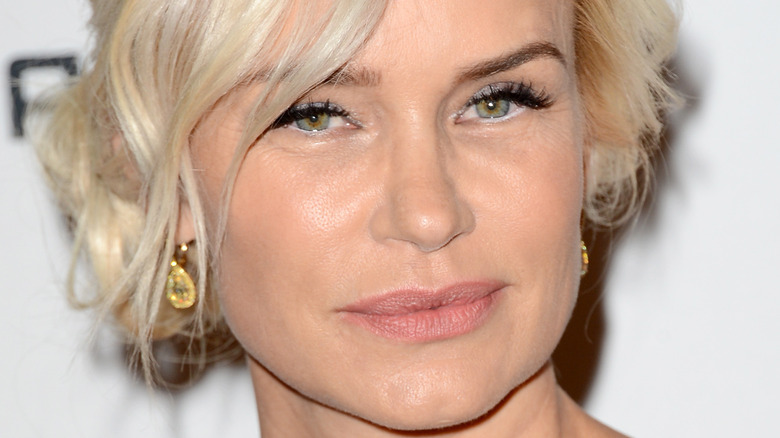 Jason Merritt/term/Getty Images
Yolanda Hadid's time on "The Real Housewives of Beverly Hills" was tumultuous to say the least. She started off healthy and happily married, but finished the show alone, estranged from the cast, and suffering from a chronic illness. Consider why Hadid and David Foster got divorced, which was at least partly to do with her stint on the show. In fact, the prolific music producer admitted to The Los Angeles Times, "The Beverly Hills Housewives was just kind of a nightmare for me and something that I really wish I hadn't been part of."
Hadid opened up about their shock split in her memoir, "Believe Me: My Battle with the Invisible Disability of Lyme Disease," per Radar Online. The former model revealed how everything seemed fine until suddenly, just a few weeks short of their anniversary, Foster turned. After encouraging him to tell her what was going on, Foster allegedly told Hadid it was over during a testy phone call. In fact, when the multiple Grammy winner came back to their shared home to pick up a few things, he informed Hadid her "sick card" was up. 
The tome is filled with shocking revelations, as E! News detailed at the time of its release. From befriending Avril Lavigne, a fellow Lyme disease sufferer, to working sick, and even dealing with model daughter Bella Hadid's shocking DUI, nothing is off the table. And yet, there's one aspect to "Believe Me" that fans found hard to stomach. 
Yolanda Hadid's memoir included some graphic images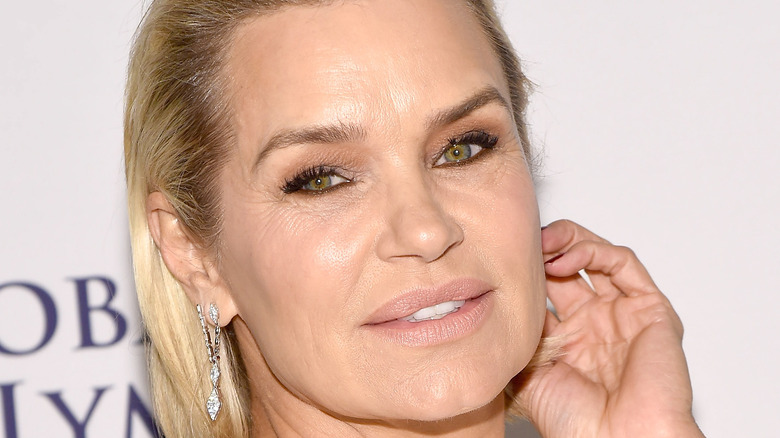 Gary Gershoff/Getty Images
As the New York Times' Tina Jordan revealed on Twitter, alongside glamorous shots of her model daughters and luxurious lifestyle, Yolanda Hadid also included photos of parasites in her memoir. The bugs were extracted from the former model's body, and shockingly, in a follow-up tweet, Jordan revealed, "I didn't show the really revolting pics." 
According to ET, during the first few pages of the book, Hadid claims to have previously endured the Epstein-Barr virus and hepatitis. While receiving a colonic as a treatment for Lyme disease, the former model discovered her body had been invaded by parasites, particularly her intestines. A massive worm, measuring around 16 inches, was removed at one stage. This isn't the first time Hadid has been open about her issues with parasites either.
As Us Weekly notes, during an episode of "RHOBH," the Dutch beauty revealed to friends Eileen Davidson and Lisa Rinna that she had a two-foot-long parasite living inside her body, which had thankfully also been removed by doctors. "I had a really extreme parasite infection. It was hell," Yolanda said. "It was awful." Sadly, hinting at what was to come, her then-husband David Foster seemed unimpressed at having to accompany Hadid for yet another medical appointment. 
Yolanda Hadid was consistently accused of faking her health issues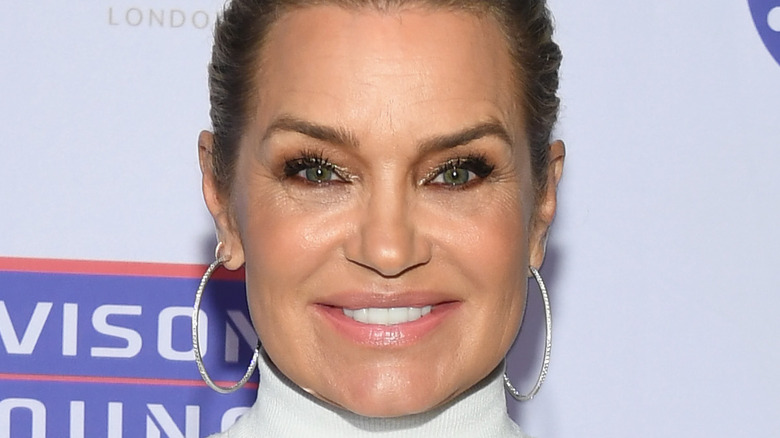 Dave Kotinsky/Getty Images
Much of Yolanda Hadid's final season on "RHOBH" was taken up by accusations of Munchausen syndrome, i.e. her colleagues believed that she was faking her chronic illness. Per E! News, Hadid admitted in "Believe Me" that being put on the spot in front of everybody on the show, as well as millions of viewers watching at home, was devastating. "It's simply unconscionable that my supposed 'friends' doubt and discredit my word on such a delicate and sensitive matter," the former reality star railed.
However, it was much harder when people disbelieved her children, Bella and Anwar Hadid, who were later also diagnosed with Lyme disease. ET notes that Hadid credits "RHOBH" with helping her realize she was sick, but she ultimately walked away from it for the sake of her health. Producers were eager to bring Hadid back for Season 7, but the former model refused, acknowledging she never considered her cast-mates real friends and felt her time with them had run its course.
Lisa Rinna, who was Hadid's biggest accuser, revealed in a subsequent interview with the Los Angeles Times that she considered quitting herself due to intense backlash. Naturally, she stayed, but Rinna later shared during an appearance on "Watch What Happens Live" (via YouTube) that confronting Hadid over her alleged fakery was her one regret from her time on the show. Meanwhile, Hadid has been plenty busy since leaving "RHOBH."