Ghislaine Maxwell's Family Sounds Off About The Court's Latest Ruling In Her Case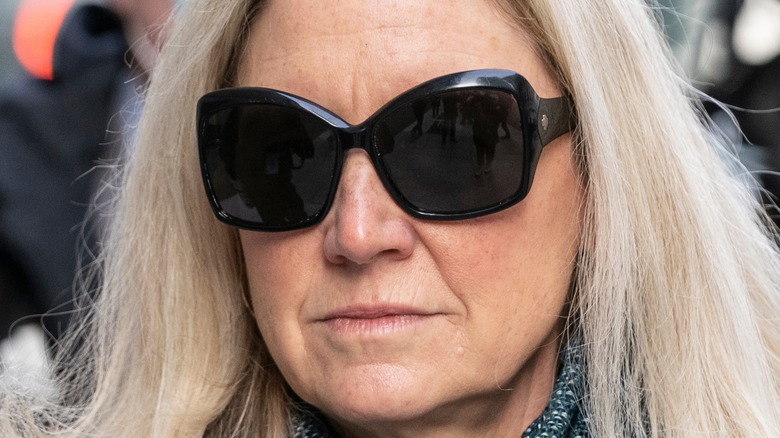 lev radin/Shutterstock
The case of Jeffrey Epstein captivated the public attention from the second he was arrested in August 2019 (via The Daily Beast). The billionaire who rolled in a tight inner circle of politicians and celebrities was arrested for the sex trafficking of minors. According to court reports, many of Epstein's associates would recruit women that were then abused sexually by not just the billionaire but his rich friends, too.
No one was closer to Epstein than Ghislaine Maxwell. The pair were once a couple, and though they didn't work out romantically, they stayed close (via Town & Country). The English socialite has a relationship with Prince Andrew, which was ultimately how the royal got involved in the scandal.
Maxwell was eventually arrested for her role in the crimes. She then went on trial in front of a jury and was eventually found guilty and faced decades of jail time, though how long Maxwell's legal problems will play out may still be undetermined. However, due to a juror's failure to disclose information, Maxwell and her family were hopeful she would be granted a retrial.
A judge recently denied Maxwell a new trial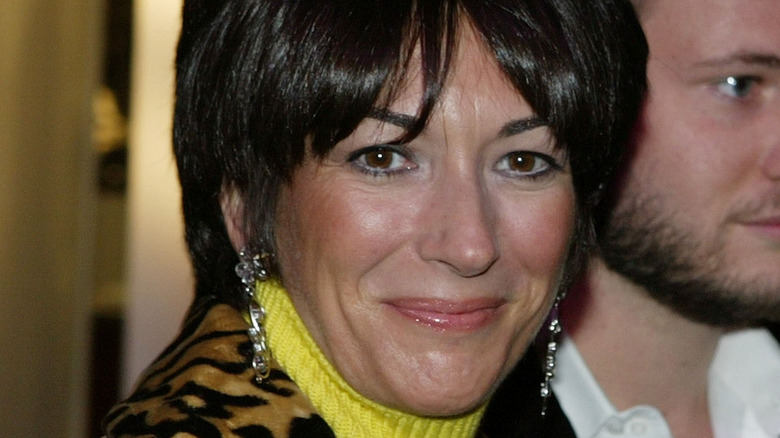 Mark Mainz/Getty Images
Ghislaine Maxwell was found guilty of five charges of recruiting minors for billionaire Jeffrey Epstein (via the BBC). The ruling left the former socialite facing up to 65 years behind bars.
Sarah Krissoff, a former prosecutor for the Southern District of New York, told the BBC that she expects a rough sentence for Maxwell. "Given the involvement of minors, the judge has really great discretion to impose a significant sentence, and based on the evidence that was presented at trial, frankly, I expect the judge to impose a very severe sentence upon her," Krissoff told the outlet.
However, despite this, Maxwell and her family were hopeful she would land a retrial given that a juror was not honest about his past before landing on the jury (via The Hill). However, a judge recently denied the option of retrial, meaning Maxwell will be sentenced soon, though she is planning on appealing.
The Maxwell family made a statement in support of the convicted offender, writing, "Our family is profoundly shocked and troubled by the denial of a retrial for our sister, Ghislaine Maxwell." It continued, "The court's ruling in this matter is as tainted as the original verdict is unsafe. Our Family is optimistic about Ghislaine's success on appeal."