Royal Source Claims The Queen Despises Media Coverage Of Her Health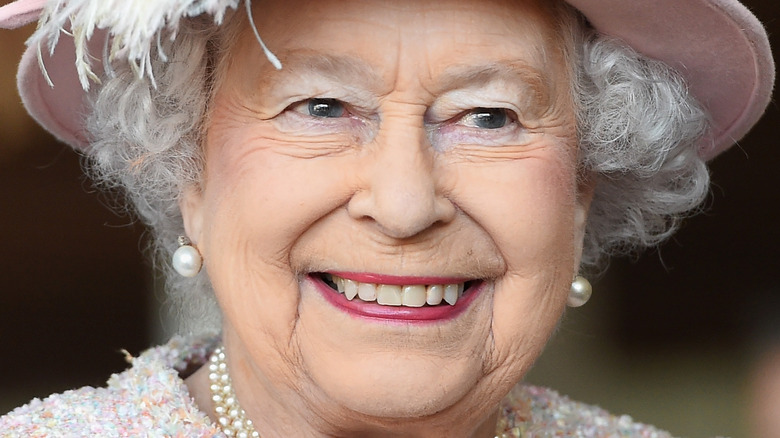 Stuart C. Wilson/Getty Images
Queen Elizabeth II has always been a popular topic of conversation in the press, but following her COVID-19 diagnosis in February, there has been increased attention on her health (via CBC). Buckingham Palace released a statement at the time that read, "She will continue to receive medical attention and will follow all the appropriate guidelines," (per NPR). Soon after, the queen resumed light duties after recovering from COVID-19, but fans were concerned about the likelihood of her completely bouncing back from the virus.
While Queen Elizabeth did recover, she hasn't returned to her full schedule of royal commitments since her diagnosis was announced (per Express UK). She was able to attend the memorial service for her late husband, Prince Philip, but royal experts told the outlet that she seemed to be struggling a bit with mobility issues at the emotional event. Of course, Queen Elizabeth's moves are constantly being watched by the public, especially when it comes to concerns about her health. 
However, a new report has shared that the monarch is reportedly unhappy about the public's constant interest in her well-being.
The queen reportedly wishes that the media would pay less attention to her health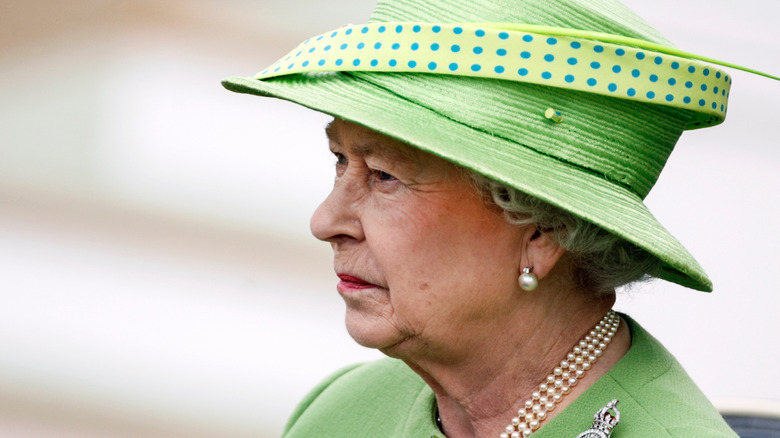 Alessia Pierdomenico/Shutterstock
Queen Elizabeth II's health has been a constant news story over the last several months. Although it comes from a place of public concern, a source revealed that Her Majesty reportedly hates the media circus following the status of her health (via SheKnows). Robert Hardman, a royal biographer, recently shared how the queen allegedly feels about the public following her health journey. 
"She has always hated this," he shared. This has been an ongoing problem for the queen for decades. Hardman said that in "the '80s, when a newspaper revealed that the Queen had made a (routine) visit to a well­ known cardiologist," the public ran with the story and assumed the worst. Her Majesty decided to take matters into her own hands. As Hardman explained, "She happened to be visiting a Scottish lighthouse the next day. She made a very ostentatious point of walk­ing up the stairs to the very top and waving at the cameras below."
According to AP, Queen Elizabeth has reportedly shrugged off her health problems, and it seems she wishes the media would do the same.