Is Prince William's Popularity In Jeopardy?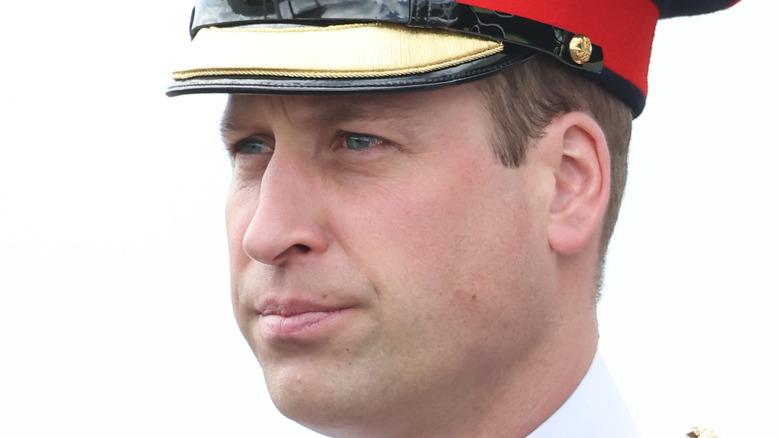 Chris Jackson/Getty Images
High in line to the British throne, Prince William will one day be king. In preparation for this role, the Duke of Cambridge has taken on more royal responsibilities, such as representing the queen on the recent — and controversial — Caribbean tour. Besides the media attention around protests in Belize and Jamaica, Jamaica's prime minister met with the senior royals and told them his country wanted to sever their ties with the monarchy, per The Guardian.
Since Prince Charles is 73, William's decisions could have a larger impact on how the royal family is perceived worldwide due to him being its future. To that end, the duke has been taking steps to reinvent his image. "The future of the British monarchy is more about William and Kate — spiritually, not in terms of actual succession," historian Sarah Gristwood told People. 
Following the Caribbean tour, William released a statement with a forward-looking vision. "Catherine and I are committed to service," the duke stated. "For us that's not telling people what to do. It is about serving and supporting them in whatever way they think best, by using the platform we are lucky to have" (via Harper's Bazaar).  So, how is the public reacting to these changes? Is William taking positive steps, or is he putting his public approval at risk?
Only Queen Elizabeth is more popular than William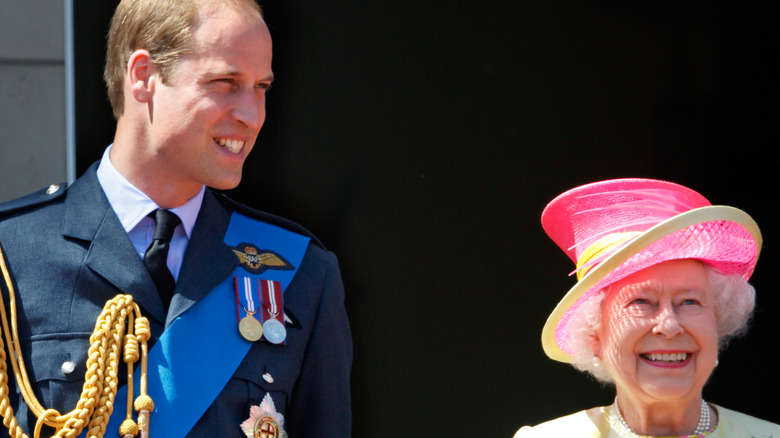 Max Mumby/indigo/Getty Images
When it comes to royal popularity rankings, Prince William has a solid 66 percent popularity, according to research data and analytics company YouGov. That puts William in second place, only behind Queen Elizabeth, whose popularity is sitting prettily at 75 percent. According to a March 16 to 17 survey by YouGov, 77 percent of participants had positive opinions on the Duke of Cambridge. Looking at the results by age group, William scored the highest approval from people 65+. Among 18 to 24 year olds, results were more evenly split: 41 percent positive and 36 percent negative.
Citing YouGov's poll from March 1 to 2, 2021, Newsweek observed that Prince Williams's popularity was previously higher: 71 percent positivity among the 18 to 24 age group. These results came just before Prince Harry and Meghan Markle's momentous interview with Oprah Winfrey. However, the outlet notes that compared to his older brother, Prince Harry's popularity suffered more in the time after the interview. In the latest YouGov poll at the time of writing, while Harry is rated higher among the 18 to 24 age group (49 percent), his overall positive rating is only 34 percent.
As another testament to William's popularity, Ipsos surveyed 2,055 British subjects and discovered that 42 percent believed Charles ought to make William king sooner rather than later (via Marie Claire). This eagerness was not a result of an unfavorable perception of Charles as head of the monarchy, though, as 48 percent of respondents to the poll thought he would do well as king.
Prince William and Kate Middleton make a strong team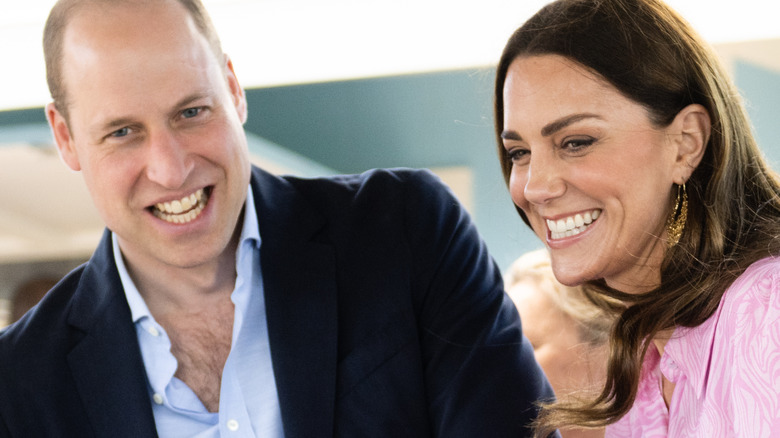 Samir Hussein/Getty Images
Along with Prince William, Kate Middleton remains popular. In fact, Gideon Skinner, Head of Political Research at Ipsos, reported, "At the moment, only a minority of people believe Britain would be better off without the monarchy, and the popularity of the queen and the Duke and Duchess of Cambridge remains strong" (via Marie Claire).
Kate received 76 percent positive opinions overall in the March 16 to 17 YouGov survey. She scored slightly higher than William in the 18 to 24 age group, with 42 percent positive opinions. Judi James, a body language expert, told Express, "This royal tour became the moment that Kate really did step out into the spotlight like the royal star she is and begin to take the lead on many of the couple's public moments." James also notes that both of the Cambridges are supportive partners, saying, "[Prince William] seems to believe (rightly) that praise and affection for his wife is praise and affection for him as well." It's no wonder that the transformation of William and Kate's relationship is so stunning.
Besides focusing on their future royal roles, the duke and duchess are also looking to the planet's future with the Earthshot Prize, which recognizes environmental innovation. This is, in part, too, a hope to branch out to others around the world. "Team Cambridge is very focused on America and making sure they have a high profile over there," a source told Vanity Fair. "[They] are aware that their popularity took a bit of a dive post the Oprah [Winfrey] interview, and that the focus now is on getting that support back."