Tanner Novlan Speaks Out About His Unexpected Exit From The Bold And The Beautiful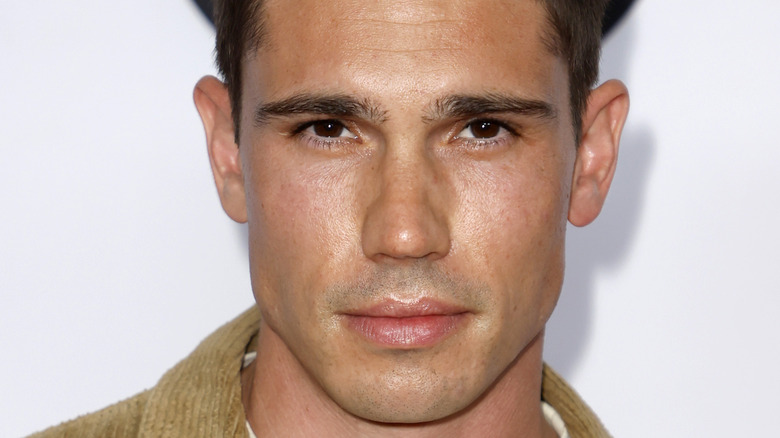 Frazer Harrison/Getty Images
"The Bold and the Beautiful" fans were stunned this week when Steffy Forrester's (Jacqueline MacInnes Wood) new husband, a man who loved her and only her, died. He was shot and killed by his own mother, Sheila Carter (Kimberlin Brown), who then shot Steffy in an attempt to cover her tracks, according to Soaps.com. It was a twist that nobody saw coming, although fans knew that something was going to happen this spring that would change the shape of the soap forever. Still, it may have left some wondering if Finn was really dead on "B&B."
Actor Tanner Novlan only debuted on the soap in the summer of 2020 (via IMDb), just after "B&B" returned with new episodes after the first wave of the coronavirus pandemic forced Hollywood productions to shut down. Known to audiences everywhere not by name but as the actor playing an actor in the Liberty Mutual commercials who flubs and calls the company "Liberty Biberty" (via Soaps in Depth), he quickly caught on with fans, and is now opening up about his surprise exit from the soap.
Tanner Novlan was shocked by his exit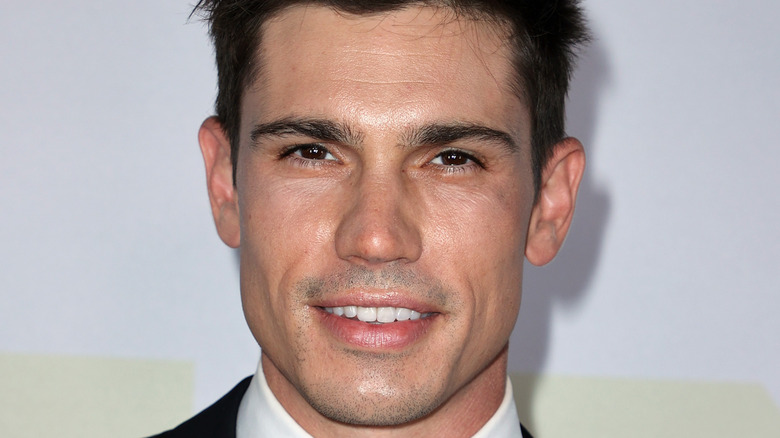 Kevin Winter/Getty Images
Although Tanner Novlan did not see his "The Bold and the Beautiful" exit coming, just like a great deal of the show's fanbase, the actor remains pragmatic about it. "Brad [Bell, executive producer/head writer] gave me a call personally and told me where the character was headed and yeah, I was really surprised," Novlan told Soap Opera Digest (via Soap Opera Network). "But, that's the nature of soap opera. Anything can happen at any time, and that's ultimately what keeps people engaged with the show."
The truth about Steffy and Finn's relationship is that it's super popular in the soap world. Therefore, the exit also came as a stunner to Jacqueline MacInnes Wood, who has been bringing Steffy to life almost continuously since 2008 (via Soaps in Depth). "She was surprised because we have so many SINN fans," Novlan explained. "She was speechless and I said, 'Well, I think that's the point of it [laughs].'"
Still, Novlan is thankful for his time on the soap and warns that if you turn on your television, there's still a good chance you'll see him, including in a new Liberty Mutual spot he shared on Instagram.
"I'm so grateful to 'B&B' and I really like the pace of daytime. At first, it was intimidating but now, I love to shoot fast and quick," he told Soap Digest (via Soap Opera Network). "You do these other shows and there are the big crane shots and you do the whole scene and now, I'm like, 'Do we not have it yet? We did one take. Come on, guys. Crank it up.' That's something I'm proud of."