Sandra Lee Reveals Sweet New Details About Her Relationship With Ben Youcef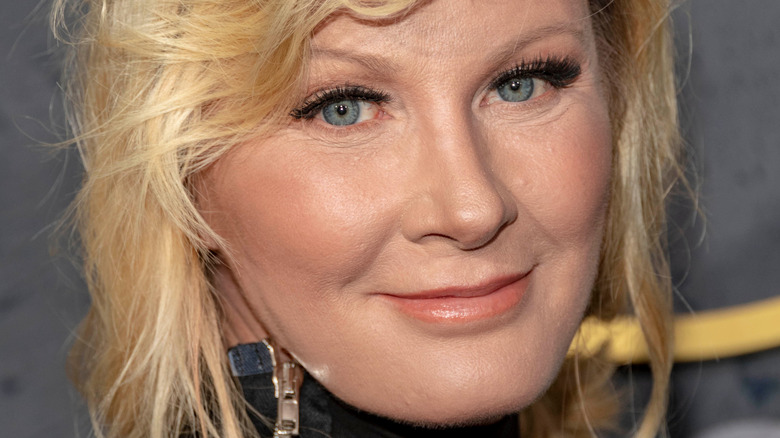 Eugene Powers/Shutterstock
Many know Sandra Lee for har various roles on Food Network — the television chef is known for series like "Semi-Homemade Cooking with Sandra Lee," "Sandra's Restaurant Remakes," and "Sandra's Money Saving Meals," per her Food Network profile —  but lately she's been the center of attention due to her love life. For 14 years, Lee was in a relationship with former New York governor Andrew Cuomo, per the New York Post, which ultimately ended due to the politician repeatedly cheating on the TV personality. The former governor also allegedly sexually assaulted numerous women during his time in office, as reported by The New York Times.
Since breaking up with Cuomo, Lee has been living life as she pleases, no longer held down by a relationship in which she wasn't treated well. Lee's pot-Cuomo life sees her dating Ben Youcef, an actor who's appeared in films like "X-Men: Apocalypse," "The Algerian," and "Body of Lies" (via IMDb). In fact, a source told People in November that "they're inseparable" and that their relationship "is almost like a first love for both of them."
Now, we're happy 
Sandra and Ben are only growing closer and closer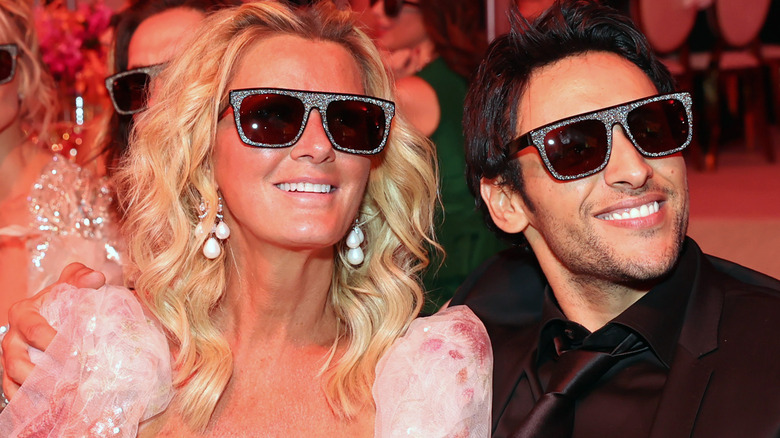 Amy Sussman/Getty Images
Sandra Lee has made millions around the world happy through her television programming, and now she appears even happier and closer with boyfriend Ben Youcef. According to People, the happy couple became public in August, so they have been together for all of 2022, including spending New Year's Eve and Day together. To commemorate starting a full year together, the actor and TV host ate delectable food at Nobu Malibu, which isn't too far from where Lee and Youcef met. As noted by the outlet, the pair met in March 2021 in Santa Monica, California, meaning they've now known each other for more than a year.
With a year of knowing someone comes a year full of love and experience with them. This is why Lee herself is becoming more vulnerable and open with her relationship. According to Page Six, Lee officially told the outlet that she and Youcef are "perfect" together, marking a rare moment for the television chef, who often stays private about her personal life. 
"We are actually planning [summer vacation] right now," she further told Page Six. However, choosing what to do together has proven hard. After all, once people are in love, they want to experience everything together. "We don't know yet, we have all sorts of things that we want to do," Lee continued. "We have a list so this summer we're going to take out a couple of things on the list."