The Home Edit's Clea Shearer Reveals Devastating Medical Diagnosis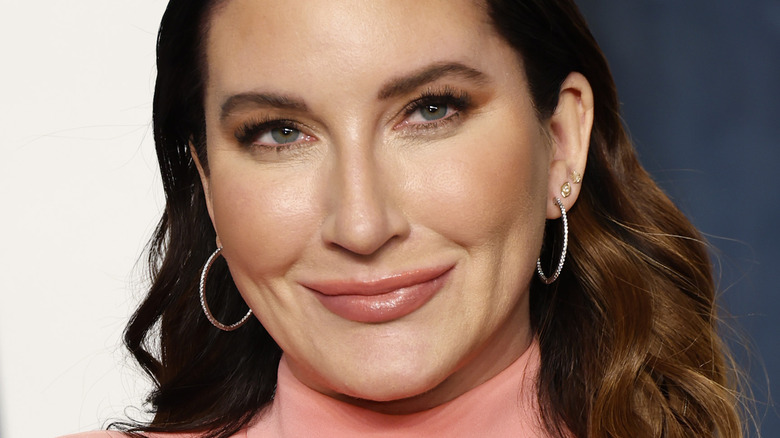 Frazer Harrison/Getty Images
Netflix's "Get Organized with The Home Edit" dropped at precisely the right moment during the COVID-19 pandemic — when most people were still sequestered in their homes, and desperately trying to find ways to occupy their time. The hit show follows business partners/BFFs Joanna Teplin and Clea Shearer as they tackle the homes of A-listers and everyday citizens. Armed with just their wits, the duo brainstorm the most incredible ways to organize their cluttered spaces.
In a 2020 interview with Entertainment Weekly, Teplin and Shearer confessed that while it was pretty crazy to go from Instagram to fronting their own Netflix show, the transition felt right. Naturally, "Get Organized With The Home Edit" Season 2 followed the first in quick succession, thanks in large part to how much fans adored the central pair. That said, the pandemic made everything a whole lot more complicated. As Shearer admitted to People, "2020 has been quite a rollercoaster." Shearer added that she and Teplin were looking forward to releasing a new season of the hit show, alongside a second book. "These things have been monumental in our lives. But there's this backdrop," she told People. Being a public figure means sharing the good with the bad — which Shearer is learning in real time, thanks to a shocking medical diagnosis. 
Clea Shearer has been diagnosed with breast cancer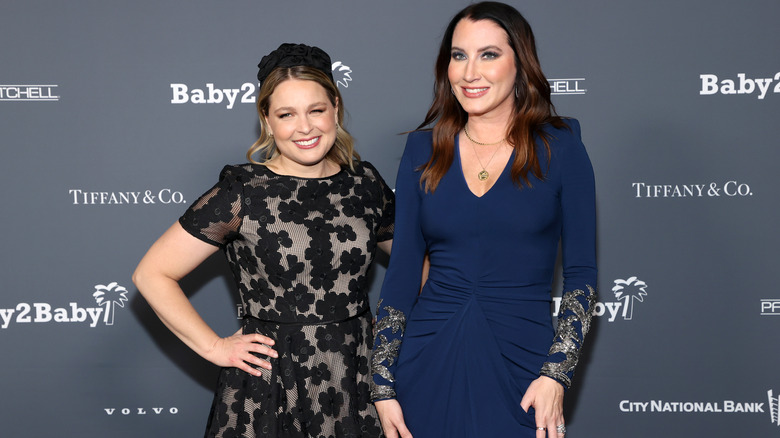 Amy Sussman/Getty Images
In April 2022, Clea Shearer took to Instagram to reveal she has been diagnosed with breast cancer. "It's a hard thing to say, but it's easier than keeping it to myself," Shearer asserted, confirming she was undergoing a double mastectomy the following day. The reality star found a lump in her breast in February, but was put on a months-long waitlist for a mammogram. After taking matters into her own hands, Shearer acquired one from her local GP, followed by an ultrasound and "an emergency triple biopsy" procedure, to combat a couple of "aggressive and fast moving tumors." Acknowledging how lucky she was to have caught it early, Shearer wrote, "If I can convince any of you to self-examine on a regular basis, self-advocate always, and to prioritize your health over your busy schedules — then this will have meant something." 
In an interview with People, the "Home Edit" star admitted to initially being unsure that she was feeling a lump in her breast. But given her recent birthday (she just turned 40!), the Netflix star acknowledged it was better to be safe than sorry. The whole thing is surreal, since there's no history of breast cancer in her family. Understandably, Shearer worried most about telling her kids — but as she told People, she's thankful to have a great support system around her, including co-star Joanna Teplin. "I'm a fighter. If anyone can crush cancer, it is me," the organizational expert asserted, per People.