Kate Winslet And Her Daughter Have Exciting News To Share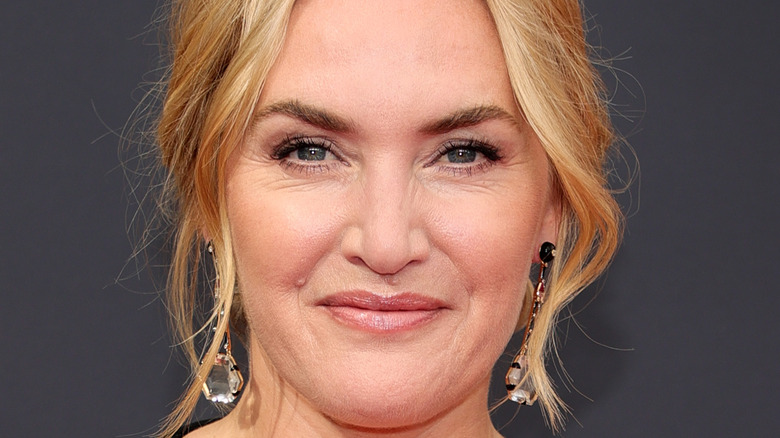 Rich Fury/Getty Images
Kate Winslet is an acting tour de force. When her career took off with the 1997 blockbuster "Titantic," she was just beginning to show the depth of her skills. She delighted audiences in the 2008 rom-com "The Holiday" and won an Oscar for her role in "The Reader" that same year. 
On the small screen, the actress has continued to impress with standout performances in "Mildred Pierce" and "Mare of Easttown." Winslet won an Emmy for each, per IMDb.
In her personal life, Winslet is a mom to three children: daughter Mia Honey Threapleton (with ex-husband Jim Threapleton), son Joe Alfie Winslet Mendes (with ex-husband Sam Mendes), and son Bear Blaze Winslet (with current husband Edward Abel Smith), per PopSugar. While she works hard professionally, she devotes just as much energy and passion to her life as a mother. 
"It is so much fun," Winslet told Harper's Bazaar in 2015. She also spoke about caring for her children as individuals. "Emotionally too, they all have very different things they need from me. There are days when I think Mia doesn't need me anymore, because she's so independent, but then I realise that, in many ways, she needs me now more than she ever did." 
Now 21, Winslet's oldest child has come into her own. But the bond Mia shares with her mother extends beyond the personal into the professional, according their recent announcement.
Kate Winslet and daughter Mia Threapleton are acting together
Kate Winslet and Mia Threapleton will both star in a feature-length episode of Channel 4's "I Am" Season 3, per Variety. Directed by Dominic Savage, the episode is called "I Am Ruth." 
Besides demonstrating their acting skills, the mother-daughter duo will also contribute to the dialogue, since the show's script will be partially improvised. According to The U.K. Sun, the story deals with the topic of online influencers and their impact on a mother-daughter relationship. 
"The collaboration between [Kate], Mia and Dominic Savage has produced a compelling, heart-rending and ultimately very relatable character for our times in Ruth," Caroline Hollick, Channel 4's head of drama, told Variety.  
Winslet and Threapleton first acted together in the 2014 film "A Little Chaos." While the latter had a minor role in the movie and her mother a starring role, both will receive top billing in "I Am," per Daily Mail.
Since her onscreen debut in 2014, Threapleton landed a leading role in the 2020 thriller "Shadows," in which she plays a young woman trying to survive with her mother and sister after a global catastrophe (via Variety).
Speaking on the talk show "Lorraine," Winslet noted how important it was for her daughter to succeed on her own merits as an actor. "'She has a different surname so she slipped under the radar and the people who cast her didn't know she was my daughter and that was important for her self-esteem of course," she said.
The Oscar winner's children are self-motivated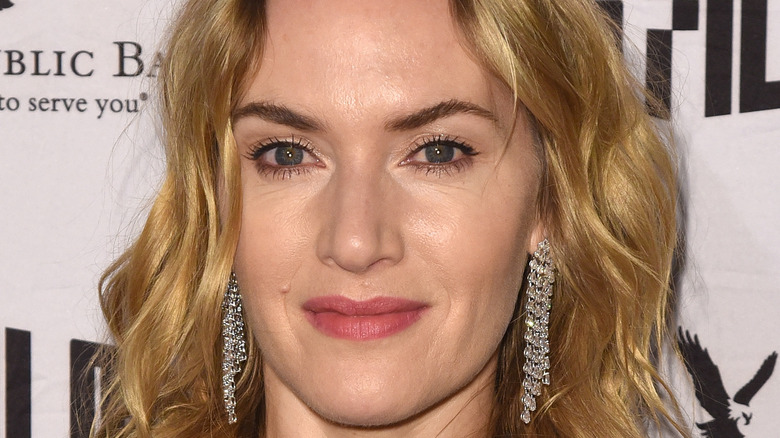 C Flanigan/Getty Images
Kate Winslet has worked hard to keep her home life separate from her professional life. So, while the award-winning actress has continually wowed audiences and honed her craft, she hasn't tried to influence her children's career choices. 
Speaking to Variety, Mia Threapleton commented that, although she didn't often get to see her mom working when she was growing up, there were times when she was on set. "It was a special treat," she recalled. 
However, the "Shadows" star noted the important differences between observing an actor and working as an actor. "I really understand why my mum has always impressed on us how hard the work is. She is right! And I loved every second of it." 
She's not Winslet's only child with a desire to work as an actor. Speaking on "Jimmy Kimmel Live" in 2021, Winslet recalled talking to her youngest child, Bear, about his career aspirations. "'I want to be an actress. Sign me up! Just, just, just do it mum, sign me up!'"  
Bear was 7 at the time, and Winslet recalled that she told her parents about her acting dreams when she was 5. So, time will tell if Bear follows in his mother's — and sister's  — footsteps.