Kelsea Ballerini's Absence From The CMT Music Awards Has Twitter Talking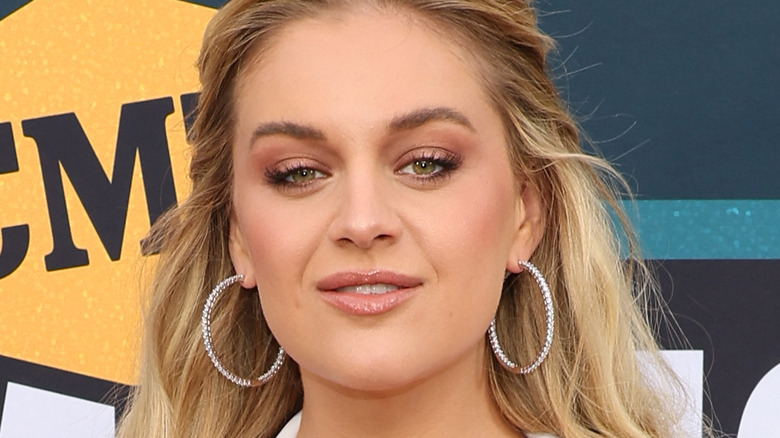 Jason Kempin / 2022 Cmt Music Awards/Getty Images
Monday night's CMT Music Awards opened at Nashville's Municipal Auditorium with artist Kane Brown and actor Anthony Mackie hosting live on stage, but there was one scheduled host conspicuously missing. Country star Kelsi Ballerini was slated to host alongside Mackie, but announced just hours before the show began that she had unfortunately tested positive for COVID and would not be able to attend (via CNN). 
"It is certainly not what we had expected or planned for, but we are doin' our damn best," Ballerini said in her announcement. "Let's make some lemonade together out of these really bitter lemons."
But when Ballerini appeared on screen, hosting from her living room, her co-hosts told the audience that the singer was at home because she was "under the weather," never mentioning COVID by name, which has Twitter talking. 
Twitter discusses Ballerini's absence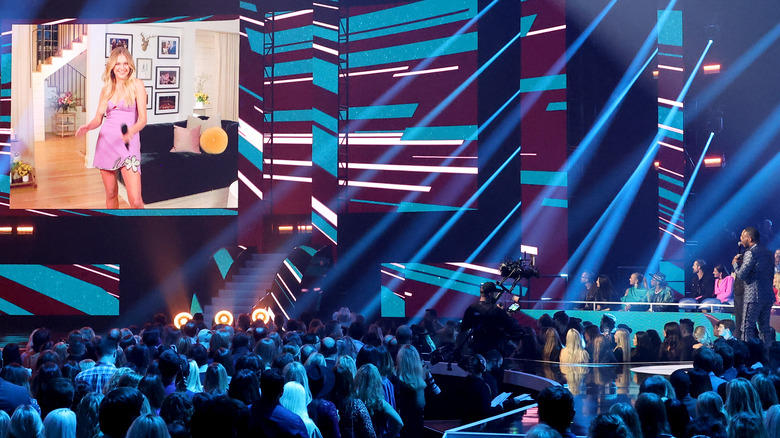 Mike Coppola/Getty Images
When Brown and Mackie noted Ballerini was "under the weather" without mentioning her already-public COVID diagnosis, it left some fans wondering if this was an intentional omission or avoidance of a touchy subject, and why that choice was made. One Twitter user said, "Co-host Kelsea Ballerini announced to her 2.7 million Instagram followers this morning that she tested positive for covid so not sure why the #CMTMusicawards is saying she's not there because she's 'under the weather'...not really a secret!"
Other fans commented with varying opinions on her decision to stay home, with one fan lamenting, "Couldn't she just wear a mask?" and other fans expressing their sympathy and support, wishing her a speedy recovery and assuring, "We will be watching!"
The good news is that while Ballerini is stuck in her house, she appeared to be the high-energy, lovely star her fans know and love (and she was dressed to the nines in a fabulous purple dress), so it seems she is on the mend!