Did Sam Asghari Just Confirm That He And Britney Spears Are Expecting?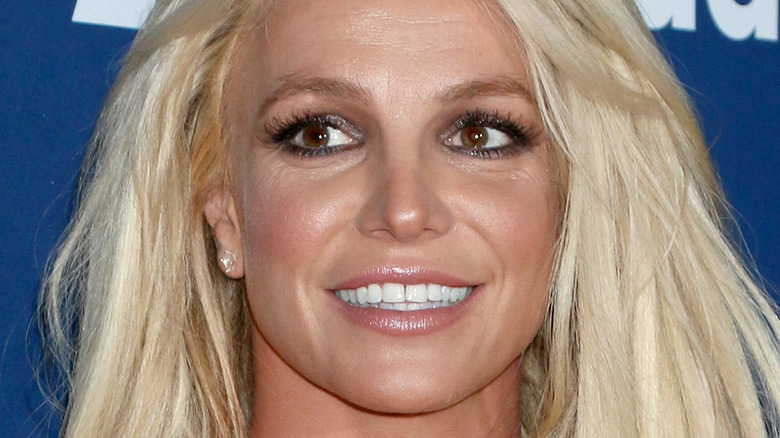 Kathy Hutchins/Shutterstock
In the latest chapter of what has to be her most eventful year to date, Britney Spears put up an Instagram post on April 11, 2022, that had fans either shrieking with delight or scratching their heads in confusion. Using an image of a pink teacup and pink baby carnations, the pop star wrote a long caption about coming back from a trip to Maui with her fiancé, Sam Asghari, and noticing that she seemed to be gaining weight. Although Asghari insisted she was "food pregnant," Spears apparently decided to double-check, saying, "So I got a pregnancy test ... and uhhhhh well ... I am having a baby." 
Spears went on to explain that she wouldn't be appearing in public much for fear of being pursued by the paparazzi. The mom of two teen boys also mentioned going through perinatal depression through at least one of her previous pregnancies, but "women didn't talk about it back then," she wrote. Spears concluded that she would be doing yoga to help her mental state, and added, "Spreading lots of joy and love!!!"
While more than a million fans were thrilled to hear the news — among them Paris Hilton and "Jersey Shore's" JWOWW — there was still a lot of speculation as to whether Spears was serious. Even the news outlets are divided, with some confirming the pregnancy and others taking a more cautious approach. 
However, the uncertainty may be going by the wayside soon. Asghari himself posted a message to his own Instagram account that seems to confirm the happy news.
Sam Asghari posted a sweet picture and statement about fatherhood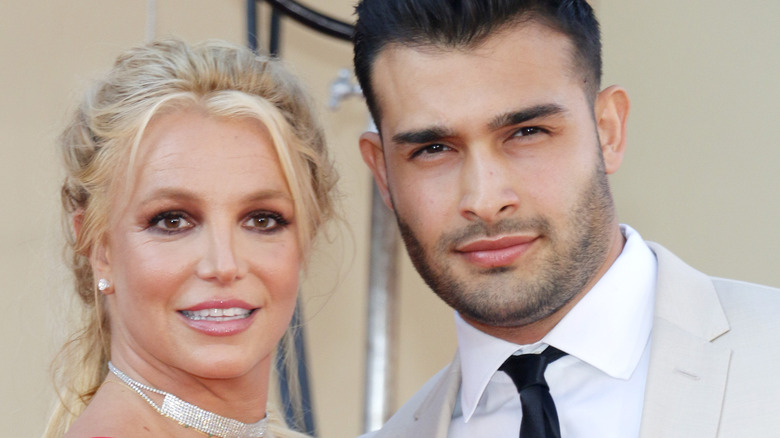 Tinseltown/Shutterstock
Several hours after his fiancé, Britney Spears, posted about expecting her third child, Sam Asghari posted an Instagram post that certainly appeared to confirm the news. He used a beautiful sepia watercolor print of a family of lions, showing the male lion nuzzling the lioness as she gazes lovingly at their curious cub.
"Marriage and kids are a natural part of a strong relationship filled with love and respect," Asghari wrote. "Fatherhood is something i have always looked forward to and i don't take lightly. It is the most important job i will ever do." He finished the post with an emoji of praying hands.
The Monday night post drew more than 58,000 likes, along with a slew of congratulatory messages. One fan wrote, "I hope @britneyspears gets her girl this time! But the most important thing is for the baby to [be] healthy and strong." Another wrote simply, "BRB crying." Yet another acknowledged the future parents' pride in every sense of the word: "Congratulations!!! You 2 will have the cutest lion cub!"
On the other hand, it's still possible that the couple are having a little fun at the press's expense. Spears' camp hasn't yet confirmed the pregnancy, and she and Asghari have pulled a similar prank before. As People reported, shortly after their engagement in September 2021, the two posted a video of Spears with a baby doll, saying, "Exclusive! We had a baby. What should we name her?" 
Fans will be eagerly awaiting more details.