The Real Reason Whoopi Goldberg Is Taking A Break From The View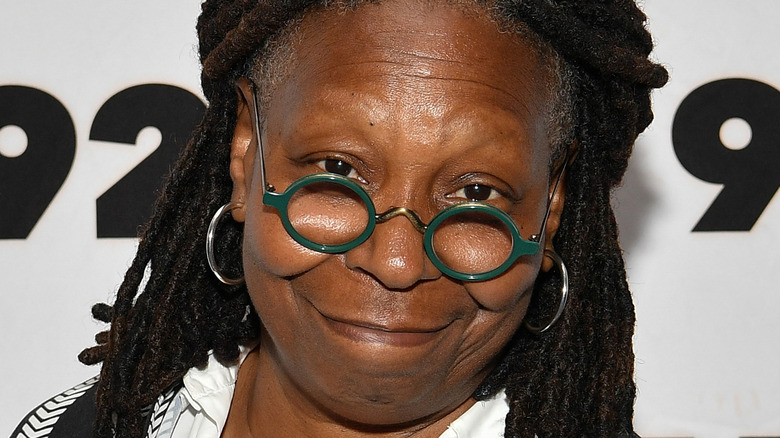 Dia Dipasupil/Getty Images
Whoopi Goldberg courted major controversy earlier this year when she claimed that the Holocaust wasn't racially motivated during an episode of "The View." As the Guardian reported at the time, Goldberg was forced to issue a public apology for her incendiary comments, and was subsequently served with a two-week suspension. Kim Godwin, president of ABC News, decried Goldberg's behavior in a statement. "While Whoopi has apologized, I've asked her to take time to reflect and learn about the impact of her comments," she said (via the Guardian). "The entire ABC News organization stands in solidarity with our Jewish colleagues, friends, family and communities."
Goldberg claimed that she was making a point about how the Holocaust was based more on the Nazis' hatred of their fellow man, but her comments were immediately condemned by several notable Jewish rights organizations. Upon her return to "The View," the TV personality shared her gratitude and enthusiasm for still having a job that means so much to her, per Variety. She also thanked those who had reached out in her absence and offered their support. But despite the backlash, Goldberg clearly hasn't lost any of her fire, as she directly addressed the audience following a recent heated segment on the show. Just a few months after the initial debate died down, Goldberg is set to take another leave of absence from "The View." 
Whoopi Goldberg is working elsewhere for a while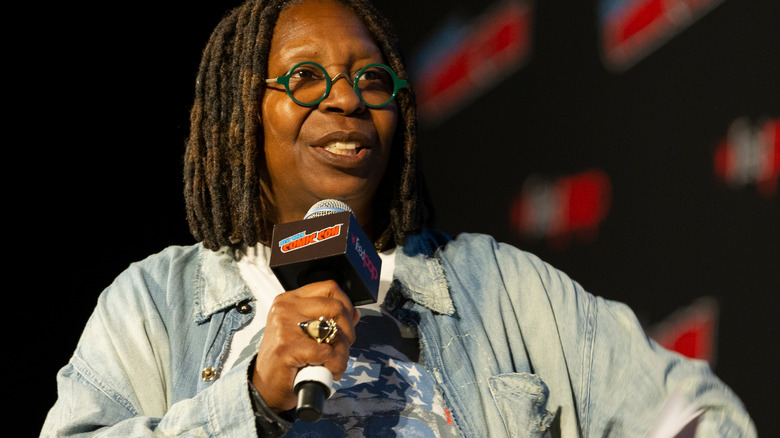 lev radin/Shutterstock
As of April 11, People reported that Whoopi Goldberg will be taking another little break from "The View" — this time to shoot an upcoming Amazon Prime series entitled "Anansi Boys." This was confirmed by co-host Joy Behar during a recent episode of the talk show. "If you're wondering where Whoopi is, the girl's got a movie she's making and she will be back when she finishes whatever she's doing," Behar said (via People). Unfortunately, that means we won't be seeing Goldberg for the next few weeks at least.
The "Sister Act" star plays against type in "Anansi Boys," as a villain known as Bird Woman, according to Variety. The film — which is currently shooting in Scotland — also stars Delroy Lindo as the titular hero. As a longtime fan of Neil Gaiman's source novel, Goldberg admitted that she'd done everything in her power to be part of the series. Her enthusiasm seemed kismet, as Gaiman himself always felt that Goldberg would be a great fit to play Bird Woman. "When I first conceived 'Anasi Boys' decades ago, I imagined Whoopi Goldberg as Bird Woman," the award-winning writer told Variety. "Sometimes things feel planned and inevitable, and we are incredibly lucky. She's going to be scary." It's good to know that the TV personality will be missing from "The View" for a positive reason this time around.