Prince Andrew Is Quietly Ending Another One Of His Roles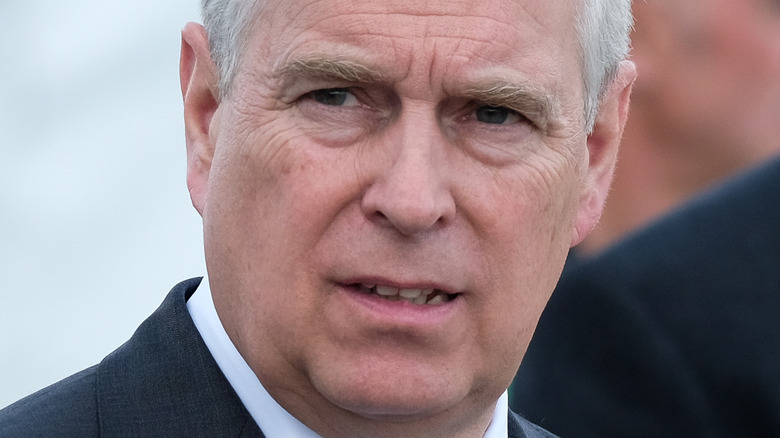 Ian Forsyth/Getty Images
Prince Andrew's true future as a royal has been up for debate — and largely left unbeknownst to the global public — since his sexual assault allegations from Virginia Giuffrey became public knowledge. According to CNN, the prince's case concluded with him settling with Virginia, paying her instead of facing criminal charges. "The payment was received, the settlement we announced last month has been completed," her attorney told the outlet. "We are obviously very pleased with the outcome."
However, this settlement didn't come until after Andrew's royal titles had been stripped from him (via the BBC). "With the queen's approval and agreement, the Duke of York's military affiliations and royal patronages have been returned to the queen," Buckingham Palace said in an official statement in January. The BBC further notes that the royal family at large had a say in the prince's titles being revoked. Together, they confirmed the decision.
At the end of the day, Andrew's actions and ties with Jeffrey Epstein have derailed his royal career, and new reports show that Jeffrey may not have even liked the royal. According to the New York Post, Jeffrey reportedly believed the prince to be "an idiot."
Nevertheless, Andrew has lost yet another one of his roles.
Andrew's business ventures remain in shambles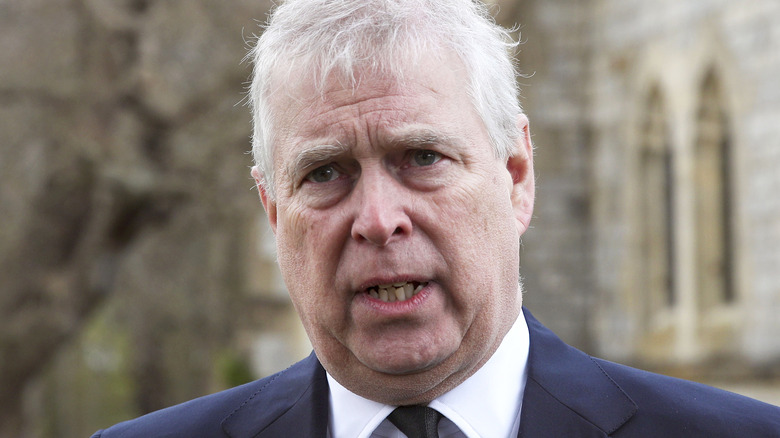 Wpa Pool/Getty Images
Prince Andrew has secretly visited Queen Elizabeth since becoming a disgraced royal (via Page Six), but no amount of love from the monarch could stop the prince from losing more of his business ventures. After all, he already lost his royal titles, and he's paid more than £13 million recently between his settlement with Virginia Giuffrey and his involvement with in a Turkish fraud scandal (via the Daily Mail).
As his controversies worsen, the Daily Mail now reports that Tyrolese, one of the prince's many business ventures, will be shutting down. As noted by Express, the company, which offered "business support services," is named after Tyrol, a state in western Austria. The royal family reportedly loves skiiing in Tyrol, making the company's name even more apt (via the Daily Mail).
The 62-year-old Duke of York's company handled investments for firms. "The closure of Tyrolese was just a tidying up exercise," a source told the Daily Mail. "His office [was] looking into what companies were being used and which weren't, and closing down any that were just accruing admin."
With this report, it appears that Tyrolese wasn't actively doing much these days, but it's yet another blow to the duke nonetheless.