Lily Collins Shares How A Ghostly Encounter Helped Her With This Netflix Role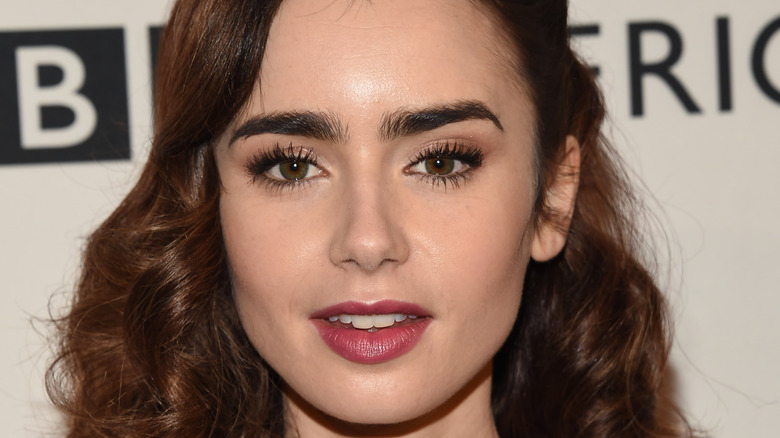 DFree/Shutterstock
The following article includes references to sexual assault and violence.
True crime junkies can't seem to get enough of Ted Bundy. From "The Deliberate Stranger" to "Conversations with a Killer," many movies and TV shows have recounted the monstrous acts committed by Bundy, who was sentenced to death for raping and murdering at least 30 women (via Hidden Remote and King 5). One of the most recent re-tellings of Bundy's life to make its way to the big screen was the Netflix film "Extremely Wicked, Shockingly Evil and Vile." 
The movie starred Zac Efron as America's most notorious serial killer and Lily Collins as Bundy's girlfriend, Elizabeth "Liz" Kendall. Kendall is often referred to as Liz Kloepfer in press materials, though she stated in 2020 that she no longer uses the last name Kloepfer and prefers to use her pseudonym instead (via Esquire). This chilling biopic stands out from the crowded collection of Bundy movies by flipping the narrative on its head. 
Loosely inspired by the real-life Kendall's memoir, "The Phantom Prince: My Life with Ted Bundy," the Netflix film "Extremely Wicked, Shockingly Evil and Vile," tells Bundy's story from Kendall's point of view. In both the memoir and the movie, she's forced to grapple with the true identity of the man she loves (via Collider). As one can imagine, preparing for the role of Kendall was no easy feat. 
In an interview with The Guardian, Collins shared how a supernatural experience helped provide her with some comfort as she prepared to step into this dark role. 
If you or anyone you know has been a victim of sexual assault, help is available. Visit the Rape, Abuse & Incest National Network website or contact RAINN's National Helpline at 1-800-656-HOPE (4673).
Collins felt as though Ted Bundy's victims were trying to communicate with her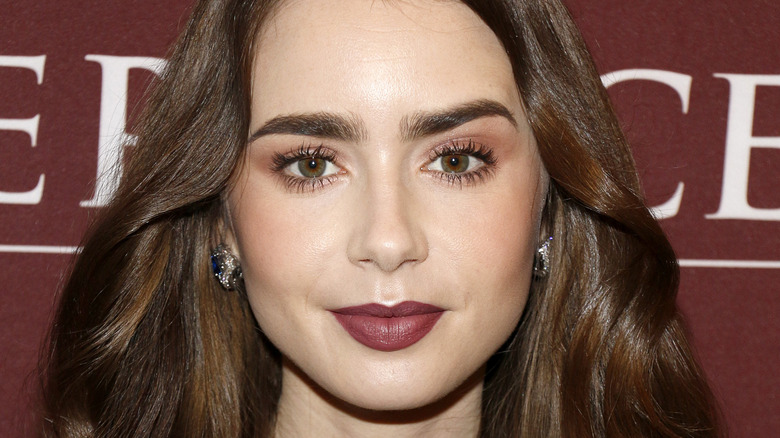 Tinseltown/Shutterstock
From her roles in "To the Bone" and "Inheritance," actress Lily Collins has not shied away from playing troubled characters in the past (per The Guardian). That said, even she struggled with taking on the role of Elizabeth Kendall in "Extremely Wicked, Shockingly Evil and Vile." Kendall was Ted Bundy's real-life girlfriend of six years (via Collider).
In an interview with The Guardian, Collins recounted what it was like to prepare for her disturbing Netflix role. Filming took place during Christmastime, and the Guildford, England-born star had been having trouble sleeping. Every night, Collins said she would wake up at exactly 3:05 a.m. "I started being woken up by flashes of images, like the aftermath of a struggle," the "Mirror, Mirror" star shared. After doing a little digging into these nightly occurrences, the actress made an interesting discovery. "I discovered that 3 a.m. is the time when the veil between the realms is the thinnest and one can be visited."
Collins deduced that the people trying to communicate with her were none other than Bundy's many female victims. "I didn't feel scared — I felt supported," she shared with the outlet. "I felt like people were saying: "We're here listening. We're here to support [you]. Thank you for telling the story."
The "Emily in Paris" actress wowed co-star Zac Efron in her role as Elizabeth Kendall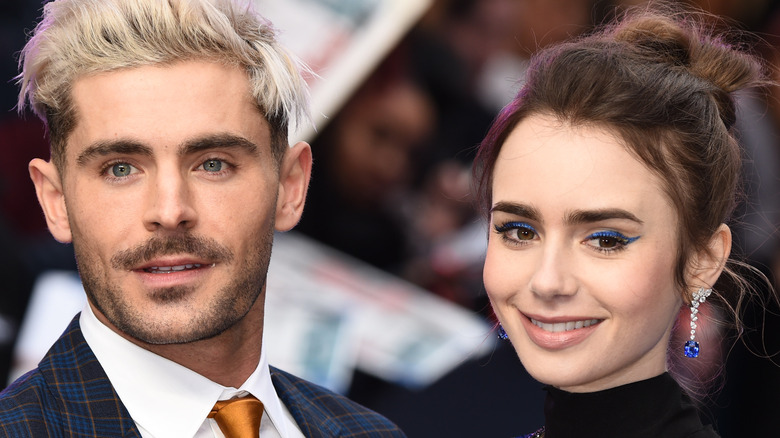 Featureflash Photo Agency/Shutterstock
While being contacted by victims from the dead may be startling to experience for some, it clearly worked for Lily Collins. Zac Efron, who played serial killer Ted Bundy in "Extremely Wicked, Shockingly Evil and Vile," had nothing but praise for his talented co-star. In an interview with E!, Efron described being "blown away" after watching Collins behind the scenes. "She was bringing it, and this was, like, the fourth or fifth day of filming. I was like, 'I really need to step up my game. Lily is killing it,'" the "High School Musical" star shared. The pair's camaraderie led fans to wonder whether they were more than co-stars, but Efron and Collins only shared a brief relationship in the past and were not together at the time of filming.
While Collins chose to dive headfirst into her role as Kendall, Efron opted for an alternative approach when playing Bundy. Unsurprisingly, inhabiting the headspace of a psychopathic serial killer also had a heavy impact on Efron and his own mental health. "You have to be careful with your own emotions, your own safety," the California-native shared with Movie Web. "This is a movie that I didn't go too method, I was able to compartmentalize myself and leave him on set, in the jail cell — most days," he said.