Golnesa 'GG' Gharachedaghi Takes A Swipe At Lala Kent On Twitter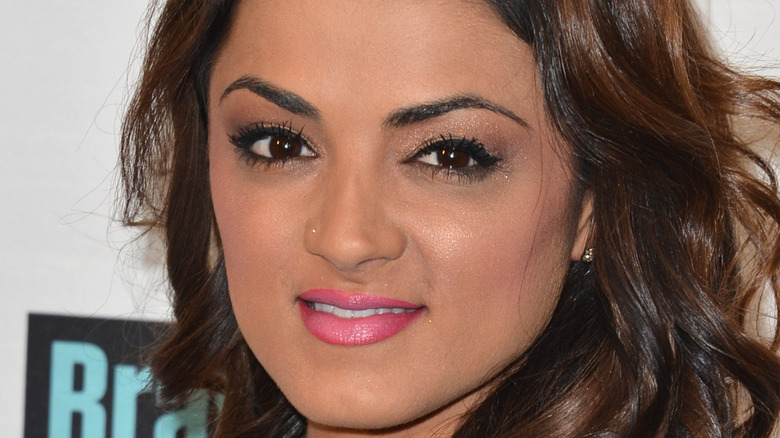 Alberto E. Rodriguez/Getty Images
Where did it all go wrong? Bravo stars GG Gharachedaghi and Lala Kent used to be good friends, to the extent the "Shahs of Sunset" fan favorite attended Kent's Give Them Lala Beauty launch party, which also featured on an episode of "Vanderpump Rules." But, over the past few months, their relationship has soured completely. According to Page Six, the problems started in December when Gharachedaghi questioned Kent's decision to speak out publicly about the issues she had with former fiancé Randall Emmett, whom the reality star has accused of cheating on her throughout their relationship.
At the time, Gharachedaghi reasoned Kent should've left him sooner. Moreover, she suggested the "Vanderpump Rules" star should "stop complaining unless you're ready to take accountability for choosing to stay after the first 'red flag,'" arguing, "all of this press/media s*** ain't cute when it's about the father of your child." It's worth noting Kent doesn't regret ignoring warnings about Emmett's behavior, because she wouldn't have her daughter otherwise. During a subsequent appearance on "Watch What Happens Live," Kent pointed out her former friend had no idea what really went down between them and should stay out of it, per Page Six. 
The "Shahs of Sunset" star refused to back down, reiterating that Kent shouldn't be speaking negatively about her baby daddy in public. Now, the "Vanderpump Rules" star is putting her frenemy in her place, and Gharachedaghi, naturally, isn't going down without a fight.
Lala Kent wants to move on from ex Randall Emmett completely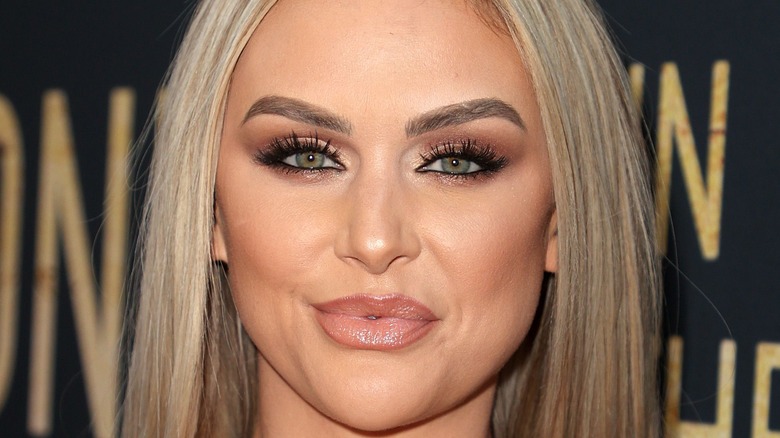 Kevin Winter/Getty Images
Lala Kent is looking to cut off all ties with former fiancé Randall Emmett. During a recent appearance on "Watch What Happens Live," host Andy Cohen questioned whether she's still communicating well with Emmett, at least when it comes to looking after their daughter, Ocean. "Only as much as it takes to successfully co-parent" Kent responded, noting, "We parallel parent." She went on to explain her desire "to move to zero contact," noting, "We'll see how that goes." Kent refused to confirm either way whether she was fighting for full custody, though she previously told People she has Ocean most of the time.
The celebrity couple split in October 2021, after photos emerged of Emmett allegedly heading back to his hotel with several women in tow while on a business trip in Nashville, per Us Weekly. Kent has since spoken out multiple times about his bad behavior. Golnesa "GG" Gharachedaghi, meanwhile, hosted Emmett on her podcast, "Genuinely GG," during which he promised never to publicly disparage his former fiancé, according to Page Six. Gharachedaghi has frequently stood up for him against Kent, even suggesting she was the cheater at one stage, per since-deleted tweets reported by E! News.
Suffice to say, there's no love lost between these two, and their feud trundles on with Kent's latest, explosive "WWHL" appearance.
Golnesa 'GG' Gharachedaghi called out Lala for insulting her own fans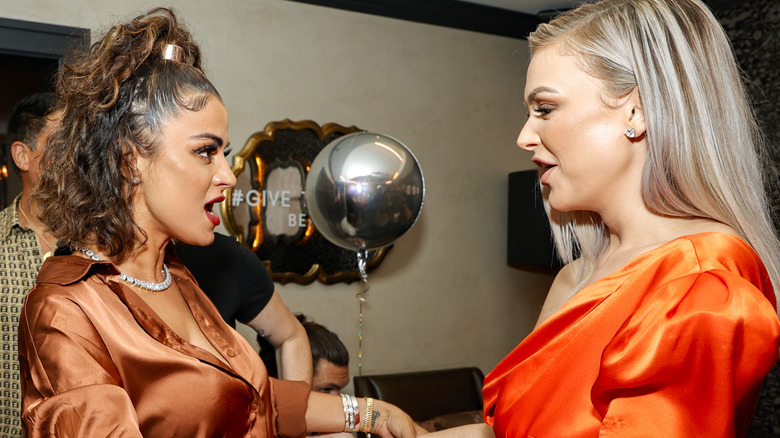 Amy Sussman/Getty Images
After watching her former friend Lala Kent on "Watch What Happens Live," claiming she was actually always a fan and then scoffing at the suggestion they were ever close, "Shahs of Sunset" star Golnesa "GG" Gharachedaghi took to Twitter to ask a pressing question. After dissing Kent's look on the show, and offering her fashion advice if the Bravo star ever wants it, Gharachedaghi wondered, "Is it funny if someone's a fan of yours? Or are your fans funny for liking trash?" Commenters were divided on whether Kent was wrong to call her former Bravo colleague a fan, with one writing, "LOL! I thought it was hilarious. I have no bone in this fight, but it was a great comeback to the question."
Several people pointed out that the "Vanderpump Rules" star would be lucky to call Gharachedaghi a friend, particularly since, during the same "WWHL" appearance (via YouTube), Kent admitted she was forced to cut off at least a couple of her cast-mates for refusing to stop hanging out with her ex, Randall Emmett. Confirming that Scheana Shay and Katie Maloney had been the most supportive during her difficult breakup, Kent revealed Maloney's soon-to-be ex-husband, Tom Schwartz, continued hanging out with Emmett, so she had to cut ties with him. Schwartz's namesake, Tom Sandoval, allegedly isn't too far behind him either.