Elisha Cuthbert Reveals How House Of Wax Prepared Her For The Cellar - Exclusive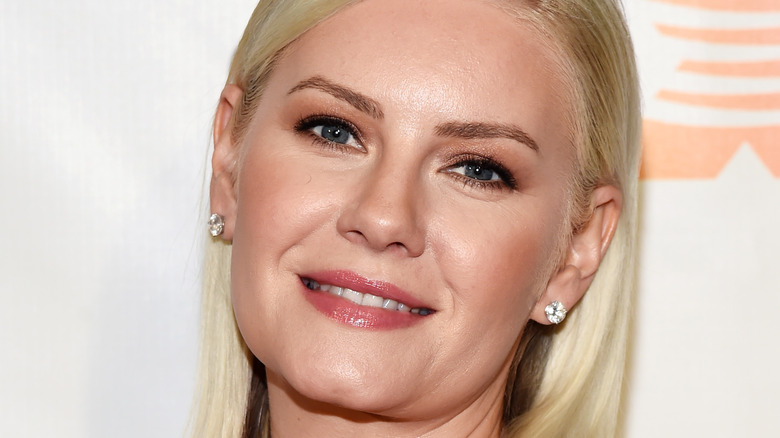 Amanda Edwards/Getty Images
Elisha Cuthbert is back on the horror scene following not only a personal break from it but also a global pandemic that shut down television and film productions worldwide. Her new film, "The Cellar," sees her playing Keira Woods, an advertising professional whose life is turned upside down after moving into her new, old home in Ireland. As noted by The Guardian, the film's crux centers on the house, with matters growing worse when Keira's daughter becomes trapped by supernatural forces in the titular cellar.
From there, Keira takes to history to uncover what's unfolding in her house — and how she can stop it for good. Naturally, the film is full of jump scares, and it marks a return to experiencing horror movies in the cinema with a community of people jumping, screaming, and laughing together. The film premiered at South by Southwest in the midnight time slot this year but reaches select theaters across North America on April 15.
Cuthbert's prior horror projects include "House of Wax," which also saw Paris Hilton transform into someone entirely new, and the original "Are You Afraid of the Dark?" series, so "The Cellar" is ultimately a return to form for the Canadian "24" actress. In an exclusive interview with The List, Cuthbert talked to us about "The Cellar" as well as "Are You Afraid of the Dark?" and "Canada's Drag Race," and she revealed how "House of Wax" actually prepared her for "The Cellar."
House of Wax was 'an incredible experience' for Cuthbert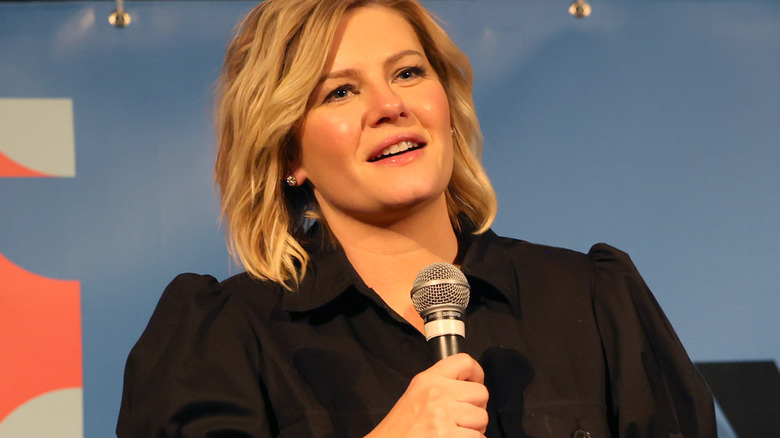 Errich Petersen/Getty Images
For Elisha Cuthbert, each accepted role is a chance to prove that her craft doesn't know any boundaries, that she can always improve and always grow into her power. This may be precisely how her "House of Wax" experience prepared her to take on a role like Keira Woods in "The Cellar." She even said that the 2005 horror film was "an incredible experience" for her.
Because of "Wax," she told us, "I understood going into this, 'Oh, when we get down to the nitty gritty of it, and we get into the physical stuff, and her getting down into the cellar, it's not going to be physically easy. It's going to take some demands.'" Of course, these films don't solely present physical challenges. Mental strain can follow, too, not only as the scenes may put an actor in a poor mental state but also simply because of how challenging they can be to film.
"I knew that going in because of 'House of Wax,'" Cuthbert continued. "When s*** hits the fan ... The action part of the horror is what I really love, because it really is exciting and dynamic. I knew how physically demanding that was going to be because of 'House of Wax,' for sure."
Cuthbert was ultimately nominated for two Teen Choice Awards for her work in "House of Wax," though the film didn't earn her a win (via IMDb).
"The Cellar" hits select theaters and Shudder on April 15.