The Actors Who Have Played Gwen Rizczech On Days Of Our Lives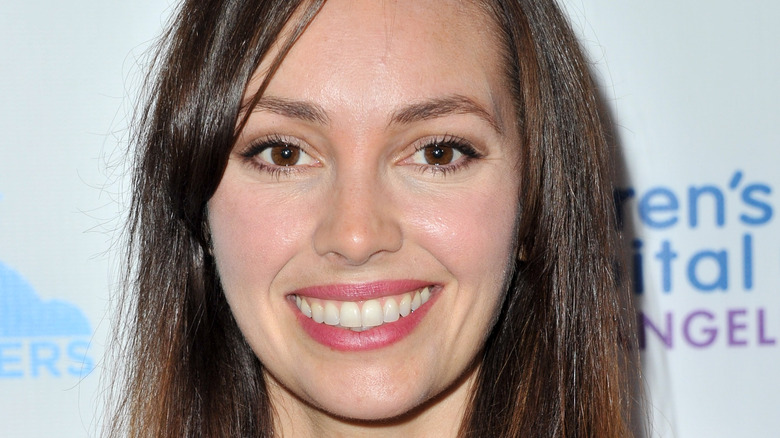 Allen Berezovsky/Getty Images
Diehard soap opera fans know that there's always a revolving door of characters, and that's always been true for "Days of Our Lives." The NBC sudser often writes off and brings back former characters while also introducing new faces into Salem. In June 2020, "DOOL" viewers met Gwen Rizczech, who was revealed to be a friend that Claire Brady (then Olivia Rose Keegan) met during her time at Bayview Sanitarium. After both Claire and Gwen were released from the mental hospital, Gwen showed up in Salem looking for Claire. It was later revealed that Gwen was also the ex-girlfriend of Stefano DiMera's son, Jake DiMera (Brandon Barash), per Soap Opera Spy.
Upon her arrival in Salem, Gwen was revealed to be a bit of a bad girl who wasn't afraid to lie and plot to get what she wanted. While Gwen stirred up trouble for Jake and Gabi Hernandez (Gabi Hernandez), as well as Chad DiMera (Billy Flynn) and Abigail Deveraux (Marci Miller), it was her connection to Jack Deveraux (Matthew Ashford) that had fans talking (via Soaps in Depth). Gwen was revealed to be Jack's long-lost daughter, although Jack never knew she existed.
Since that time, Gwen has created a bond with Jack, and also fallen in love with Sarah Horton's former love Xander Cook Kiriakis.
Emily O'Brien debuted as Gwen Rizczech in 2020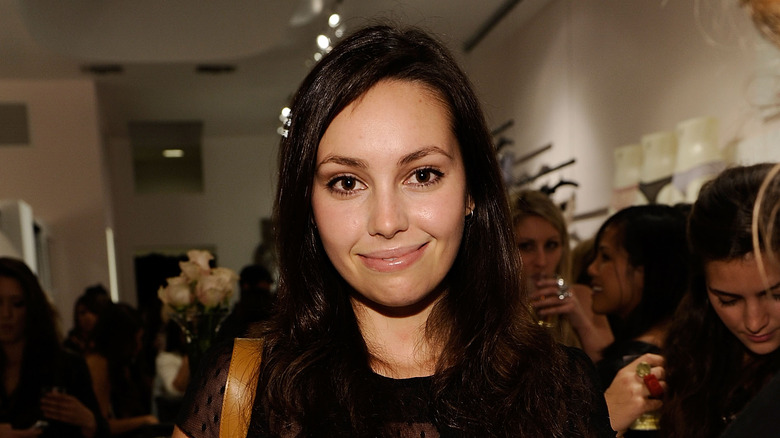 Michael Buckner/Getty Images
Since Gwen Rizczech first came to Salem in 2020, fans have watched actress Emily O'Brien settle into the role. O'Brien may have looked familiar to "Days of Our Lives" fans as she has acting credits in TV shows such as "Love Death + Robots." She's also appeared in films such as "The Bigfoot Project," "The Bad Batch," "Vampire Dad," "Seance," and "Restoration," per TV Guide. O'Brien is also known for her voice work in animated shows such as "Constantine: City of Demons" and "Mortal Kombat Legends: Battle of the Realms" (via IMDb).
Of course, O'Brien also has soap opera experience. Before being cast as the misunderstood and trouble-making Gwen on "DOOL," the actress previously portrayed the character of Jana Hawkes on "The Young and the Restless" from 2006 until 2011," per Cheat Sheet. After joining "Days of Our Lives," O'Brien spoke to Soap Opera Digest about portraying Gwen. "Getting to play somebody who's kind of raw and scruffy, a misanthrope who doesn't really fit in very well, feels extremely comfortable for reasons that I don't know," she said. "I really truly enjoy playing an outcast."
Meanwhile, there was a short period of time when O'Brien had to share the character of Gwen with another actress.
Linsey Godfrey played a twist on the character of Gwen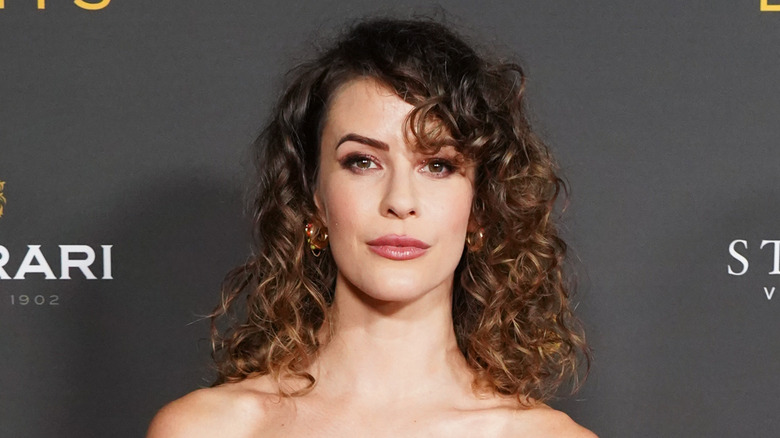 Rachel Luna/Getty Images
Although "Days of Our Lives" viewers are used to seeing actress Linsey Godfrey in the role of Sarah Horton (via Soap Central), they got a chance to see her switch things up when she portrayed the character of Gwen. "DOOL" fans may remember when Kristen DiMera kidnapped Sarah and sent her to a remote island. Kristen also dressed as Sarah to end her relationship with Xander. Later, when Gwen's half-sister Abigail Deveraux (Marci Miller) began investigating Sarah's whereabouts, Gwen wore the same mask that Kristen previously used, and appeared before Xander to give him some closure on the relationship for good (via Soaps in Depth).
Meanwhile, when Abby put the pieces together and realized that Gwen had been posing as Sarah, Gwen knocked her unconscious and helped to send her to the same island where the real Sarah was being held captive. Later, Xander proposed to Gwen making her feel as if her masquerade as Sarah had paid off.
Although Godfrey portrayed Gwen disguised as Sarah, it was still fun for fans to see the actress step into an interesting new dynamic for a short time.