How The Apr 16 Full Moon Will Affect You If You're A Cancer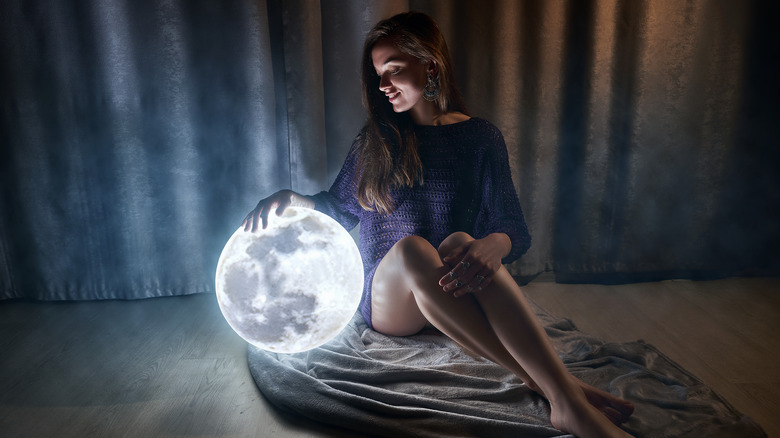 Goffkein.Pro/Shutterstock
The first full moon of the astrological new year falls on April 16 in the sign of Libra. The lunation is said to be an ideal time to reflect on what's working in your life, and also try to find a balance among all the areas that are important to you, per POPSUGAR. "It's a beautiful time to forgive and ask for forgiveness and be honest about what needs you have that are not being met," astrologer Jane Allison tells the outlet. "Sometimes, when the scales of justice are in the process of finding their way back to the midpoint, there can be a little disruption in your life. However, that disruption itself is an indication that what's meant to happen is, in fact, happening," she added.
The full moon, which has been nicknamed the "Pink Moon," can reportedly help many members of the zodiac when it comes to manifestation. So, by working with the moon you may be able to use visualization to help attract the things you want in life, per Bustle.
If you're a Cancer, you may have family on your mind during the full moon.
Cancer may be focused on family during the full moon on April 16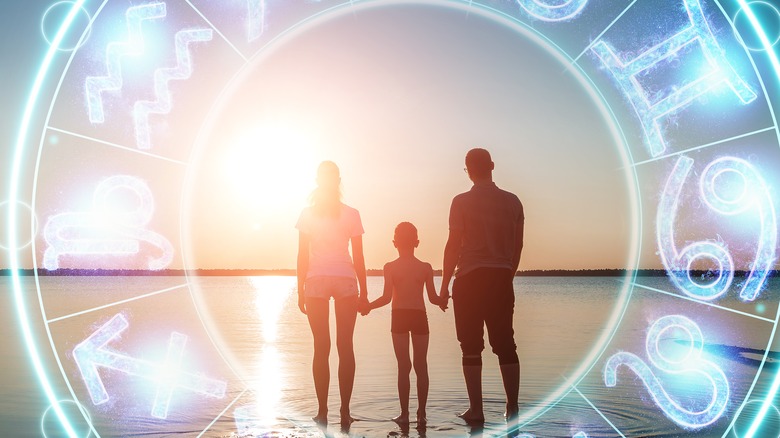 Marko Aliaksandr/Shutterstock
If you were born under the sign of Cancer (June 21-July 22), the full moon on April 16 may have you thinking about family. According to Woman & Home, family is a very important part of Cancer's lives. Whether you are thinking about starting your own family, looking to mend some familial relationships, or even hoping to heal some from trauma in your childhood as you progress in your own life. If you're already a parent, you may want to reflect on how you're raising your children and if there is anything you want to change.
Meanwhile, Bustle notes that Cancers will have to learn to step outside the box. This may look like tackling some new responsibilities at work, re-evaluating your living situation, stepping outside your comfort zone when it comes to your love life, or even taking the leap to reach out to an old friend or a family member that you haven't seen or spoken to in too long.
Meanwhile, cleaning up some of the clutter around you may be beneficial as well.
The full moon is the perfect time for Cancer to do their spring cleaning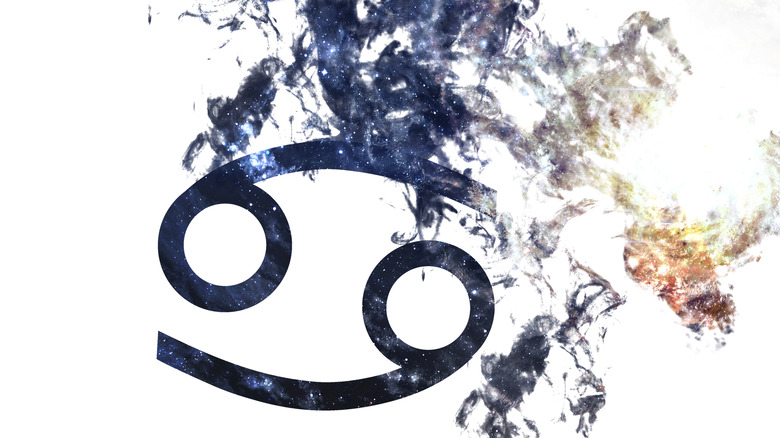 Vadim Sadovski/Shutterstock
Not only is the full moon on April 16 a time of rebirth and balance, per Woman & Home, it also proves to be a great time for Cancers to get organized. According to POPSUGAR, the water sign should consider doing a bit of spring cleaning. While you may need to tidy up your office at work, clean out your car, or simply re-arrange your bathroom drawers, do those little tasks that have been on your to-do list for much too long.
Astrologer and tarot card reader Jane Allison tells the outlet that a bit of sprucing up with some new décor may also be in the cards for Cancer. "Whether it is buying something new for the home, hanging a new piece of art you've created, rearranging some furniture, or cleaning out a closet, don't be afraid to be a little bold if it's something that brings good energy into your spaces," Allison said.
It appears that Cancer will have a lot on their plate during the full moon, but it appears it will be a productive start to spring for the sign.