Sharna Burgess Holds Nothing Back In Third Trimester Pregnancy Update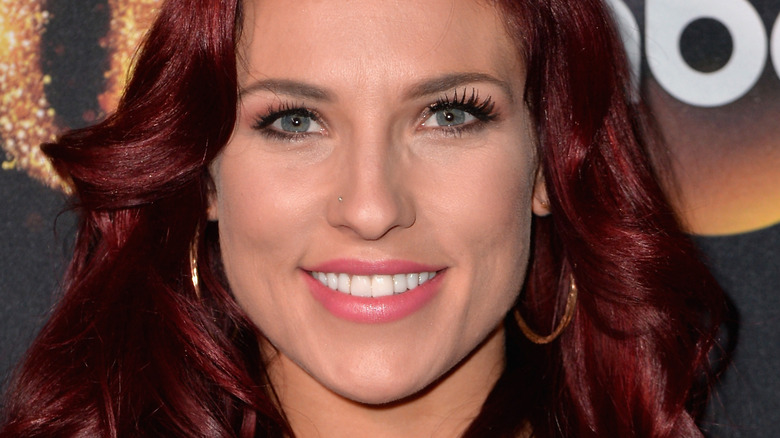 Alberto E. Rodriguez/Getty Images
Sharna Burgess is currently expecting her first child with partner Brian Austin Green, and the "Dancing with the Stars" pro is sharing every moment of her journey with fans. Initially, Burgess' pregnancy admission left fans confused, as the expectant mother asserted she'd actually been on birth control during conception. Per People, the dancer made the startling revelation midway through a Q&A session on her Instagram Story. 
After a fan asked whether the pregnancy was planned, Burgess confirmed it wasn't, explaining, "We were thinking of trying mid to late this year lol. But the Universe made her own plan, found a window and went for it." Thankfully, the couple believes "in everything happening for a reason," so they're taking it all in stride. Fans who are feeling concerned about their own current method of birth control can learn all about how Burgess' unexpected pregnancy happened, according to a fertility expert.
Although this is Burgess' first child, Green has three kids from his previous marriage to Megan Fox, as well as another from an earlier relationship, per E! News. Everybody is reportedly very excited for the new arrival. The happy couple, who are expecting a boy, were introduced by their mutual business manager, as Green revealed during an interview on Access. Last month, Burgess took to Instagram to share an emotional video of their pregnancy journey thus far, and now, she's giving fans an update on how she's currently feeling. 
Sharna Burgess is sharing all her pregnancy details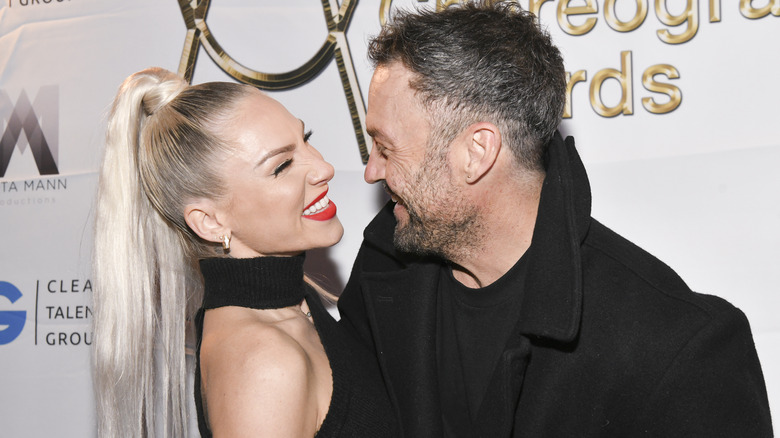 Rodin Eckenroth/Getty Images
On April 12, Sharna Burgess took to Instagram to give fans a lengthy "bumpdate" on how everything is going thus far. In characteristically frank fashion, the "DWTS" star admitted she's quickly transitioning from enjoying being pregnant to desperately wanting to get her baby — whom she describes as "the next Bruce Lee" — out of her. Aside from reaching the stage where she can no longer tie up her own sneakers, Burgess is enduring horrific bouts of constipation, and admitted that she'll soon give up shaving entirely too.
The professional dancer also shared that she's been craving ramen noodles and she hopes that her baby doesn't weigh more than nine pounds, otherwise it'll be C-section or bust. That said, Burgess is happily embracing her weight gain. In tandem with sharing the good, bad and ugly of her pregnancy, the "DWTS" fan favorite took care to request more understanding from her community. "Every pregnancy is different," she stated. "Your journey isn't mine and mine isn't yours. But I love sharing my journey because I think it's beautiful and funny and special." Moreover, as Burgess argued, women are legends and should support each other accordingly. Although her partner Brian Austin Green wasn't anticipating welcoming any more children, he's embracing becoming a dad again. "He is excited. Sharna makes him very happy. Their relationship is fun," a source told People of the couple. Furthermore, Burgess gets along brilliantly with his other kids, which bodes well for their future as parents.