Would Renée Zellweger Ever Reprise Her Bridget Jones Role?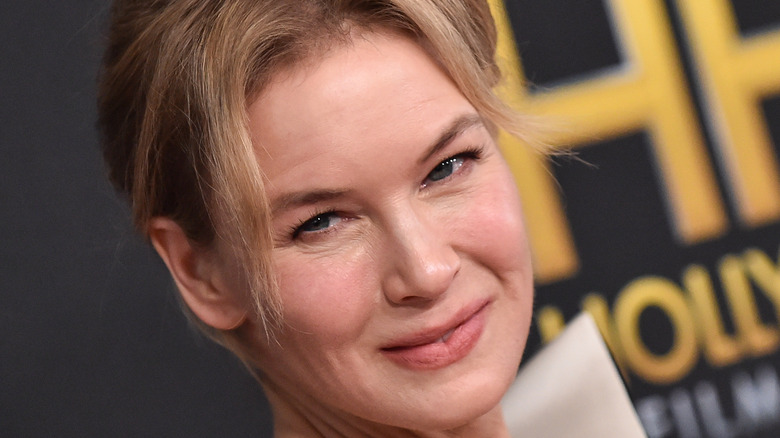 DFree/Shutterstock
Bridget Jones is an everywoman and has everywoman fears. She worries about her weight. She worries about her fashion choices. She worries about whether she is making the right impression on the man of her dreams. And she worries about her job and whether she gets to keep it. In 1996, she took the world by storm in the pages of the book "Bridget Jones' Diary" by Helen Fielding, and in 2001 she won over even more fans in the form of Renee Zellweger who made a dramatic transformation to portray the titular character in the hit film based on the book (via IMDb).
In 1999, readers learned more about Bridget's life in "Bridget Jones: The Edge of Reason" and in 2004 that book was also made into a feature film starring Zellweger and Colin Firth. A dozen years later, our favorite modern British woman was back on the big screen in "Bridget Jones' Baby," based on the book "Bridget Jones' Baby: The Diaries." But is Zellweger ready to do it all again?
Renee Zellweger is ready to take on Bridget again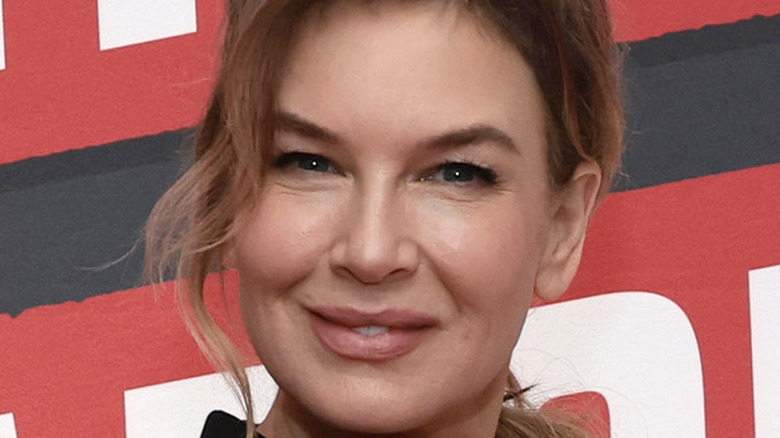 Dimitrios Kambouris/Getty Images
Actress Renee Zellweger, who is currently starring in the NBC limited series "The Things About Pam," (via TV Insider) said on the Sirius XM's "The Jess Cagle Show" that she'd absolutely love to jump into Bridget Jones' skin again.
"I hope so. I hope so. I mean, it's fun, you know, she's so much fun," Zellweger said (via the Daily Mail). "I love being in her shoes. It makes me giggle every day on set with the choices that we make about just how awkward we can make her circumstances. It's just so much fun."
Zellweger also said that she adores the character and how resilient she is no matter what mess she seems to get herself into. "I find her so endearing, her self-deprecating, determination. I love her and I think it's very rare to get to follow a character through different stages of her life. And we find her relatable because she parallels our life experiences ... Helen did write another book, so there's that."
The book Zellweger is referring to is "Bridget Jones: Mad About The Boy," which takes place before Bridget takes on motherhood, but with the magic of creative screenwriting, perhaps a new Bridget Jones movie based on the book can be made one day.