Portals To Hell's Jack Osbourne Names The Scariest Places He's Filmed - Exclusive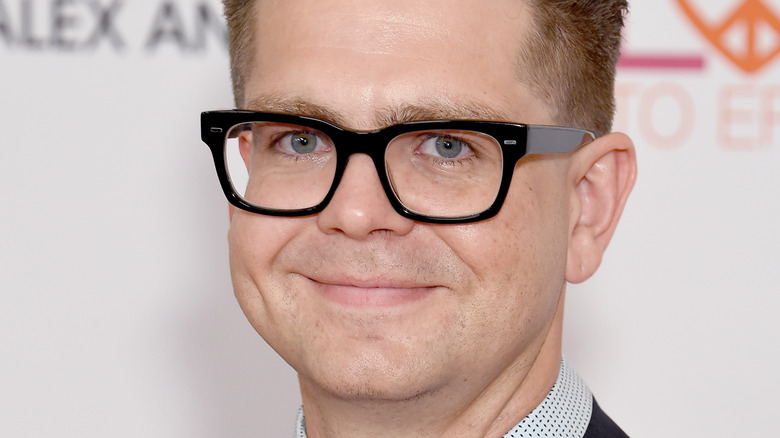 Gregg Deguire/Getty Images
It may not always seem like it, but reality television is just as diverse as its scripted counterpart. In addition to glamorous, drama-filled series following celebrities' lives, reality TV also includes competition series like "RuPaul's Drag Race" and "Big Brother," as well as culinary exports like "Hell's Kitchen." It's also filled with paranormal investigation series, including Jack Osbourne's "Portals to Hell."
The son of Ozzy and Sharon Osbourne, Jack has proven that he's not a one trick pony — and that he can stand out from his family. In his paranormal investigation career, the host has starred in series like "Haunted Highway," and even worked to include his family in his ventures in the Osbourne-centered "The Osbournes Want to Believe" (via IMDb). Now, his Travel Channel series, "Portals to Hell," which also stars paranormal investigator Katrina Weidman, is back on the network and Discovery+ with its third season.
Luckily, we had the opportunity to chat with Jack ahead of the Season 3 premiere. In an exclusive interview with The List, the "Portals to Hell" host revealed not only his affinity for the supernatural and what viewers can expect from Season 3 but also which locations from the series' three seasons have been the scariest or most haunted.
Osbourne recounts 'frantic' feelings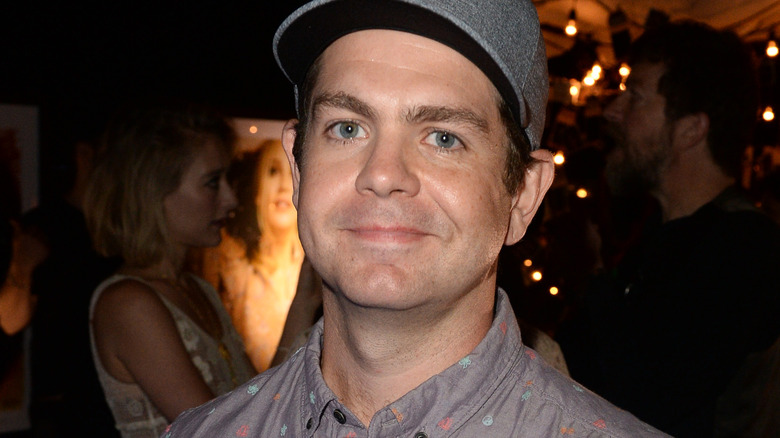 Jerod Harris/Getty Images
"Portals to Hell" sees Jack Osbourne and Katrina Weidman visiting a new haunted location each week. There, they investigate, review their footage and recordings, and report back to the location's owners/caretakers a la "Ghost Hunters." The main difference is that they're specifically looking for paranormal hot spots that might be actual portals to Hell. Because of this, they've visited some very haunted places.
"There was a place called Hill House in Texas ... I'm trying to remember the name of the town it was in, but Hill House, that place was f***ed," Osbourne told us. According to him, the energy in the building was "frantic," and everyone was angry with each other. "It [felt] like somebody picked up the house and dropped it. It was the loudest boom in a house that I have ever — the only other time [I've] experienced that is like, if the tree had fallen in a house that I was in, like a 'boom.'"
That wasn't the only memorable location, though. 
Season 3's Hill View Manor ranks among the scariest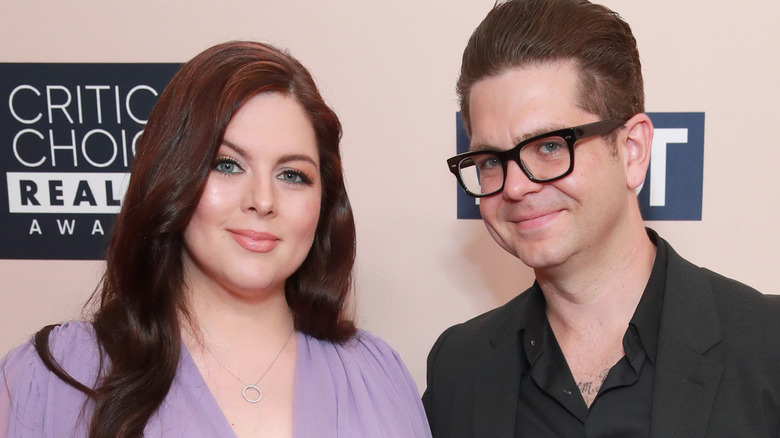 Rich Fury/Getty Images
For Jack Osbourne, one other location stands out above the rest. "Everyone goes back to Bobby Mackey's, because we had a member of our crew [that] went down into the basement and he started — unbeknownst to us, we only found this out because someone saw it on our security cameras — he went down there by himself and was like, '...whatever's here, come at me', basically," he explained. "He ended up having to be rushed home because he said he felt like his skin was on fire."
Then there's Hill View Manor, the location from Episode 1 of "Portals to Hell" Season 3. On the "physical reactions" he and Katrina Weidman experienced in the manor in Episode 1, he told us, "I will always err on the side of rationality and something that can be explainable, but that place, I couldn't figure it out, and it was only in one section would I feel off ... I used to think it was because I was tired, but I get physically drained in locations where it's as if someone has put a sleeping tablet in my drink."
"I'm having the hardest time staying awake, and I used to think, 'Oh, it's cause we're working late', but that doesn't happen to me any other time, other than when I'm doing investigations," Osbourne concluded. Ultimately, at the end of Episode 1, Osbourne and Weidman remark that Hill View Manor is one of the most haunted places they've investigated in a while.
"Portals to Hell" airs every Saturday on Travel Channel. Episodes land on Discovery+ the same day.