Will Melania Trump's Real Story Finally Be Told On-Screen?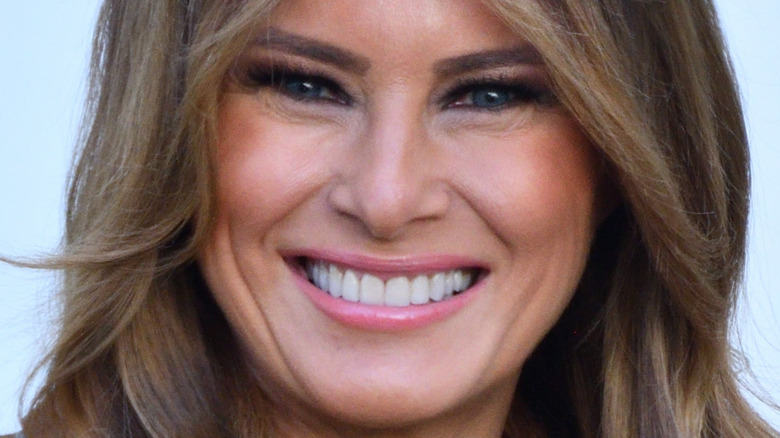 Evan El-Amin/Shutterstock
Fans of political shows are eagerly awaiting Showtime's new drama series, "The First Lady," which premieres April 17. As the official trailer teases, the first season intertwines the lives of three of America's most fascinating presidential wives, as portrayed by three outstanding actresses: Eleanor Roosevelt (Gillian Anderson), Betty Ford (Michelle Pfeiffer), and Michelle Obama (Viola Davis). Not content simply to smile and host diplomatic dinners, all three women openly championed such causes as women's rights and universal healthcare. Ford even went public with her personal battles with breast cancer and substance abuse — both taboo issues for women in the 1970s (via the National First Ladies' Library). 
To date, 53 women have held the title of first lady, per the White House Historical Association. (There were two first ladies — either wives or family members — during the Tyler, Jackson, Harrison, Cleveland, Van Buren, and Wilson administrations). While it's doubtful that "The First Lady" will cover every last one of them (sorry, Sarah Polk), there are plenty of other White House wives whose lives would make for good television. In an interview with E! News, showrunner Cathy Schulman explained that she is currently "obsessing" with Abigail Adams, the second first lady. 
But inquiring minds are curious about a much more recent White House occupant. A reporter for Variety asked Schulman (in a clip seen here on Twitter) whether Melania Trump will be profiled in an upcoming season. Fans of the former first lady will be pleasantly surprised.
There are plans to bring Melania Trump's story to the screen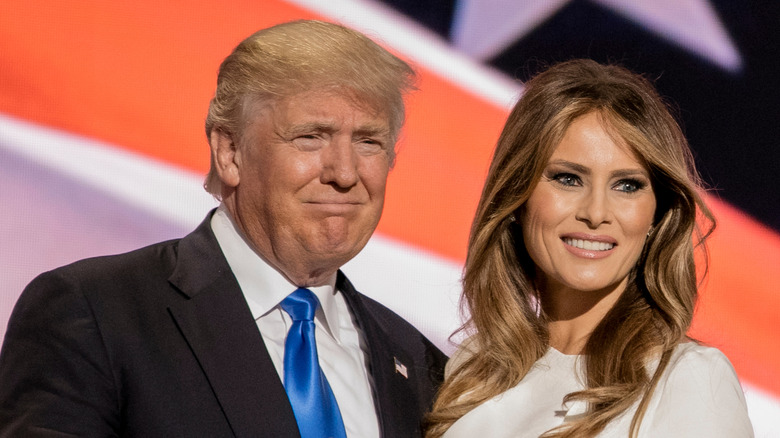 mark reinstein/Shutterstock
Though it may be a year or two yet before Melania Trump's White House life is chronicled in "The First Lady," it's definitely in the works. Asked about a Trump season, director and executive producer Susanne Bier recently told the audience at the Television Critics Association press tour, "Look, I do think that the series could do with a fun season — so let's talk about that," as noted by Variety. 
Showrunner Cathy Schulman also told a Variety reporter that although the Trump years won't be covered in the second season, "She will be in the show!" Asked why, Schulman added, "I think we need to examine each and every aspect of what has happened within those White House walls, and she's part of it. And I think there's also an interesting season on the most unlikely people to end up there."
If and when Trump is featured on the show, she won't be the only one profiled that year. Although early reviews (like this one from USA Today) argue for profiling just one first lady per season, Bier likes the concept of mixing a trio. "Three is a great number for a season because you can do in-depth contrasts, but it's also incredibly interesting how the three ladies reflect upon each other," she said at the press tour. "And that's why it's a fantastic number."
Now the question remains: Will they dare put Dr. Jill Biden into Trump's season? Or will they play it safer and match her with Mary Todd Lincoln and Mamie Eisenhower?