Here's What Is Really Driving Prince Harry To Do More With His Life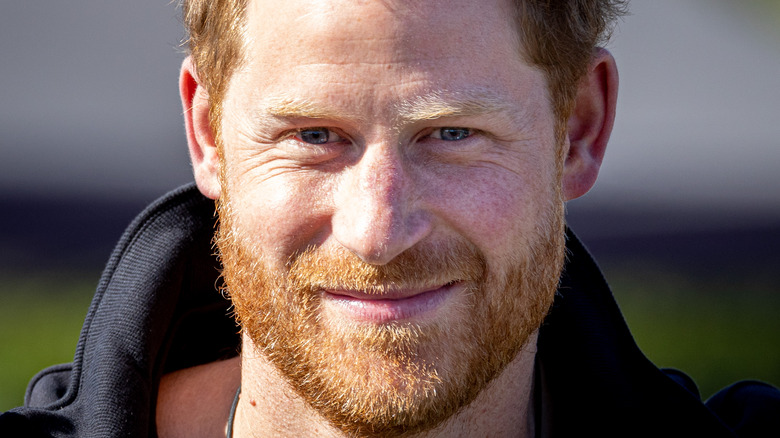 Patrick Van Katwijk/Getty Images
After leaving Great Britain and their royal duties behind in 2020 for life in Southern California with their two young children, Archie and Lilibet, Prince Harry and Meghan Markle (via ABC News), traveled back to Europe in April of 2022, but it wasn't to see his family and visit the place of Harry's birth. Instead, they made their way to The Hague in the Netherlands where The 2022 Invictus Games are being held from April 16 to April 21.
It was Harry who founded the games in 2014, allowing war veterans who have been injured to participate in sports and aid their recovery. The games had to be postponed in both 2020 and 2021 due to the coronavirus pandemic, but 2022 is seeing their comeback (via The Telegraph), and offered Harry a chance to talk to two young reporters from The Netherlands who are only 11 and 12 years old.
Harry tells children about his hopes for children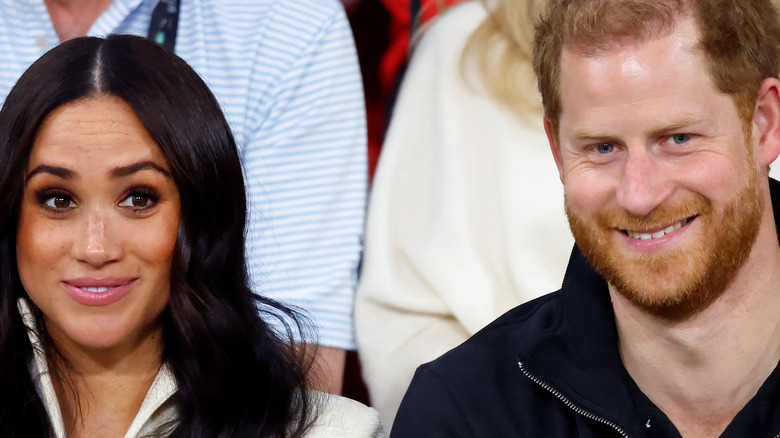 Max Mumby/indigo/Getty Images
When speaking with the two reporters, Sophie and Jay from Kindercorrespondent, Harry explained that everything he is doing in life now is for children and the future the adults of this world will leave them. And, it is his own two children that have inspired him to try to make the world a better place.
"To grow up in a better world," Prince Harry said after they asked him about his hopes for Archie and Lilibet (via People). "To grow up in a fairer world, a safer world, a more equal world."
Harry also admitted that it's going to take a lot of work to get there, but the work will be worth it. "It's not going to be easy, but I will never, ever, ever rest until I as a parent have at least tried to make the world a better place for them," he said. "Because it is our responsibility that the world is the way that it is now."
Children were also on his wife's mind as she spent time away from home and her own son and daughter. According to veteran James Stride, who attended an event where Meghan was reading to children, the Duchess of Sussex couldn't wait to get back to her own. "Meghan was quite chatty and told me she was missing her children," he told the Daily Mail. "She said she wanted to be with children as she was missing her own."