What We Know About RuPaul's Newest Business Venture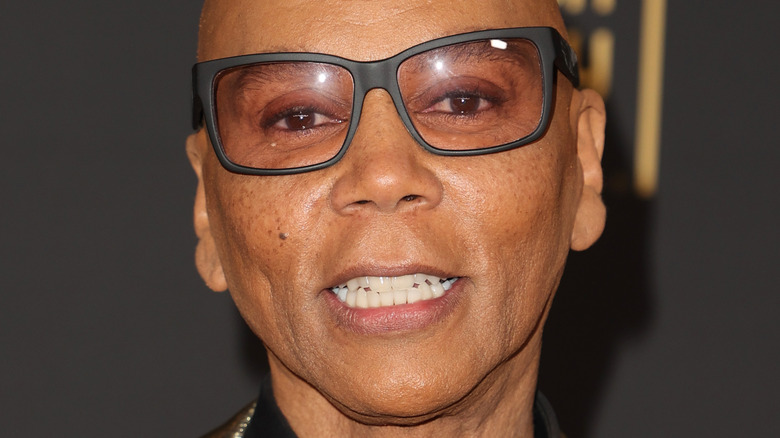 Kevin Winter/Getty Images
"RuPaul's Drag Race" is officially a phenomenon, with numerous spinoffs, a dedicated annual convention, merchandise, and millions of dollars in revenue. As a piece in The Guardian argued, watching drag queens perform is essentially like following sports teams for queer people. Much of the show's irresistible appeal comes from the titular host, RuPaul Charles, whose charisma oozes out of every frame. Vogue points out that Ru has been an entertainment mainstay for decades, going from New York City club kid to an Emmy winner and one of the most recognizable celebrities in the world. 
These days, drag is mainstream, and the self-described supermodel of the world is responsible for that move, ushering in a fashion-forward and delectably glamorous take on an artform plenty of people hadn't even heard of before "Drag Race" came along. His mother was told, by a psychic, that her son was going to be famous, and RuPaul grew up completely convinced of that fact. She's become a brand alongside the show, whose 14th season is still somehow in full swing, in her own right too. Not content with just running things over there, though, RuPaul will be hosting a new game show (via Entertainment Weekly).
And now, the drag icon is introducing yet another fabulous "Drag Race" product that fans will be clamoring to purchase. 
RuPaul is branching out into the drinks industry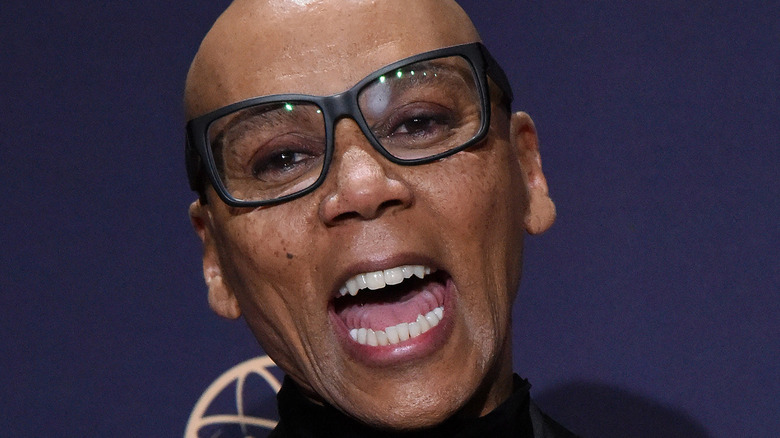 Kathy Hutchins/Shutterstock
"Drag Race" fans will soon be able to pair their favorite reality show with their favorite cocktail (or mocktail, for non-drinkers), as the people behind the hit show launch their very own drinks brand. World of Wonder founders Randy Barbato and Fenton Bailey, who also produce "Drag Race," teamed up with RuPaul Charles herself and Svedka Vodka founder Marina Hahn to create House of Love, a flashy new range of drinks that was spectacularly revealed to the world during the recent Season 14 reunion special.
In an interview with Adweek, via People, they explained it was a "natural extension" of the "Drag Race" brand. "It's always been about a bigger idea — it's more than a drink that tastes good, it also feels good and it sends out a message, like Ru has always said, 'Everybody say love,'" Barbato explained, referencing the host's famous catchphrase. Sadly, though, it's not the "Drag Race" mantra inspired by RuPaul's mom.
The funky drinks retail in four-packs priced at $17.99 a pop. There's also a 24-can "Viewing Party" box option, for those looking to pair the drinks with a "Drag Race" binge-watch. Ru, meanwhile, promised, "We put a little bit of love in every can." As the drag icon herself memorably sang, "a little bit of love goes a long, long way." Funnily enough, "Drag Race" Season 11 and "All Stars" Season 6 alum Silky Nutmeg Ganache released a cocktail book in 2021, reasoning to Entertainment Weekly that it was the perfect mid-pandemic product.