Why Bold And The Beautiful Fans Are Furious About Finn's Death
Frazer Harrison/Getty Images
"The Bold and the Beautiful" fans were stunned two weeks ago when Dr. John "Finn" Finnegan (Tanner Novlan) was shot and killed by his own mother, Sheila Carter (Kimberlin Brown), according to Michael Fairman TV. Sheila then went on to shoot Finn's wife, Steffy Forrester Finnegan (Jacqueline MacInnes Wood) (via Soaps).
The murder seemed to come out of nowhere, as no news of this story shocker leaked to the media, but fans did know to expect a surprise story twist. While "B&B" producer Casey Kaspyrzyk revealed on an episode of the soap's YouTube program, "Bold Live," that something big would soon happen that would change the face of the show, few imagined it would be killing off a fairly new character who became mega-popular almost immediately.
Not only were fans shocked, but they were also furious that this character was killed off, and they let their voices be heard on social media.
Finn was a new character with a large following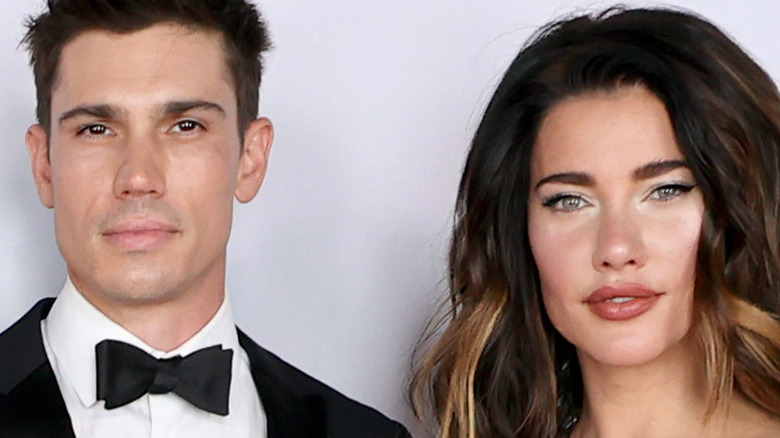 Kevin Winter/Getty Images
Finn was first introduced as a character on "The Bold and the Beautiful" when the soap returned from its production hiatus due to the first wave of the coronavirus pandemic. After months of classic episode reruns, new episodes were back, with "B&B" being the first soap to return (via Deadline). It made sure to do so with a bang when Steffy had a motorcycle accident, and she met a handsome doctor who was charged with taking care of her back pain (via Soaps).
Of course, in true soap opera fashion, the pair fell in love after Steffy recovered from her addiction to painkillers. It all happened in quick succession for a daytime drama, as Steffy became pregnant, confirmed Finn was the dad, gave birth, and got married in that order (via Soaps in Depth). On their wedding day, Finn and Steffy also learned that CBS soaps' most unhinged character, Sheila Carter, was Finn's biological mom.
Then, as March 2022 came to a close, Sheila wanted to cover up the fact that she made sure alcoholic Brooke Logan got drunk on New Year's Eve, so she shot at Steffy, but Finn stepped in front of her and took the bullet instead, thus ending the life of a character fans loved so much (via Soaps in Depth).
The Bold and the Beautiful fans don't want Steffy back with Liam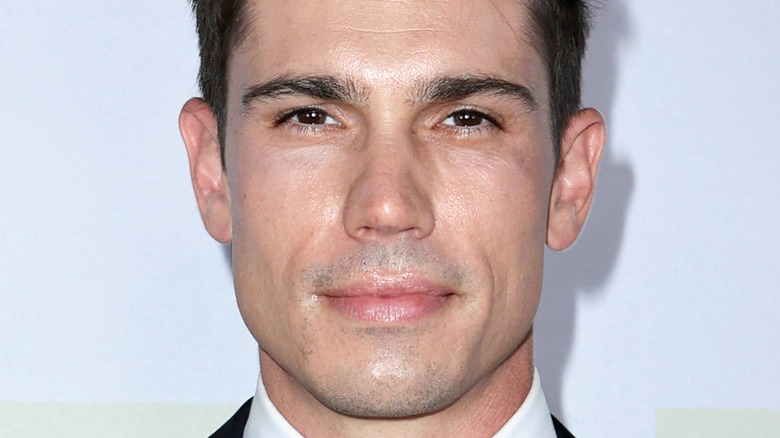 Kevin Winter/Getty Images
What made Finn such a breath of fresh air on "The Bold and the Beautiful" was that he seemed to end the eternal Hope/Liam/Steffy love triangle that began over a decade ago. This feud between Steffy and Hope on "B&B" seemed to die down. After all, Steffy could finally have a man that was all hers, and Liam could stop bouncing back and forth between the two women. With Finn gone, that leaves the door wide open to revisit the triangle — and fans are not happy.
"'Bold and Beautiful,' you better get some creative writing to bring Finn back, I'm sick to death of the stale writers you have right now," one fan tweeted. "Cannot stand to watch another triangle with Steffy, Hope, and Liam."
Another fan also voiced their displeasure with Finn's death, citing never-ending love triangles as one reason. "'Bold and Beautiful' made a HUGE mistake killing off Finn. 'Bold' had a great storyline with Finn & The Finnegan Family," the Twitter user wrote. "Finn & Steffy were gold! One of the best couples other than Quarter. No more love triangles!"
There are also fans who just won't accept Finn's death, as character deaths don't always stick on daytime television. "The way soap operas work, he could still be alive, but is taken to a hospital far, far away for his own protection," tweeted one hopeful fan. After all, on a soap, anything is possible. After all, is Finn really dead on "The Bold and the Beautiful" if enough time hasn't passed for him to potentially return? That's soap mentality, at least.