Why RuPaul's Drag Race UK Isn't Sitting Right With Fans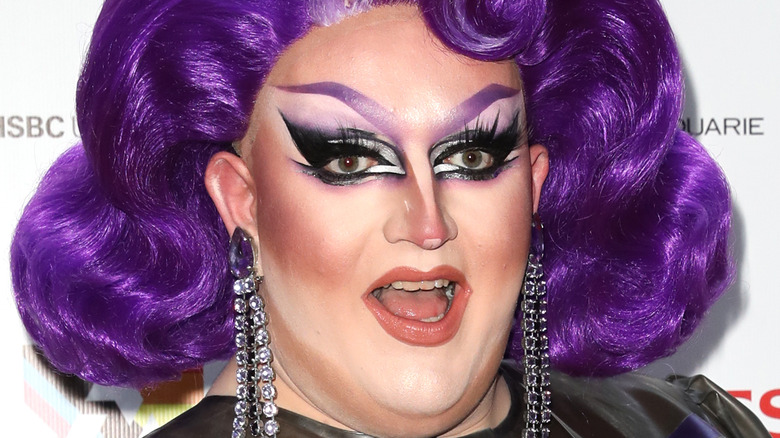 Tristan Fewings/Getty Images
"RuPaul's Drag Race" has branched off into several different countries, including Spain, Italy, and even Thailand. 
One of its most popular iterations is undoubtedly the U.K. version, which debuted in 2019 and quickly became a hit with fans — particularly those who weren't as familiar with the bawdier, more pantomime-centric British drag scene. As The Spinoff pointed out, "Drag Race" has been on the air for so long, and boasts so many different variations, that it's all starting to become a bit same-y. 
"Drag Race UK," on the other hand, is wilder, brasher, and rougher around the edges. The jokes are dirtier, the reads are meaner, and the queens themselves are more eccentric. 
Consider the winners of the first three seasons — The Vivienne, Lawrence Chaney, and Krystal Versace — who, aside from being talented performers, have nothing much else in common. Whereas the flagship show tends to favor high-fashion looks and female impersonation above all else, "UK" widened the scope. 
Decider even reckons "Drag Race" could learn a lot from its British counterpart, rather than the other way around. Considering how the "Drag Race UK" H&M controversy dominated headlines, they may be right. 
However, with the most recent season, "Drag Race UK" seems to have fallen victim to many of the same issues plaguing its big sister.
Drag Race UK was a huge hit at first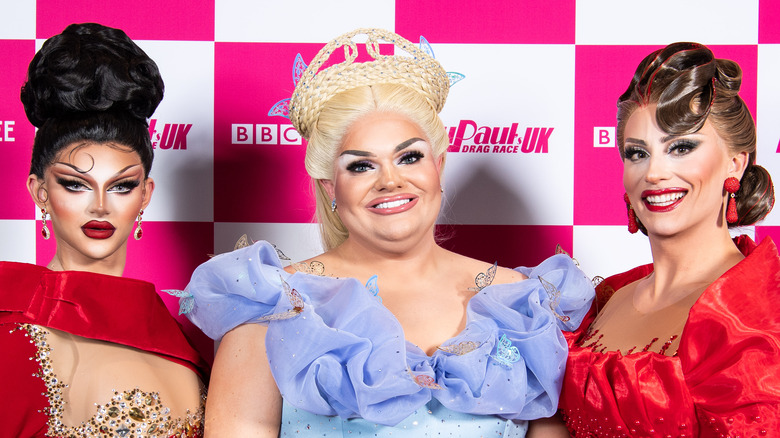 Jeff Spicer/Getty Images
When "Drag Race UK" first dropped, it was so different than the original show that fans immediately jumped on board. 
Longtime host Michelle Visage, who also appeared on the British iteration alongside eponymous leader RuPaul Charles, acknowledged as much in an interview with the Gay Times. Visage made it clear that "UK" was inherently its own thing, explaining, "I don't want them to be compared to the American queens, they have different cultures, different aesthetic, different approach."
The LGBTQ+ ally added, "Drag queens have always been about the performance and the talent, so I don't want people to think that because they're not highly polished and they don't look like [Season 10 winner] Aquaria, that they're not good." 
In a review of the show, The Guardian argued that the very British sense of humor on display made each interaction with a demonstrably confused Ru even funnier, especially when the queens referenced homegrown soaps such as "Eastenders." 
There was a realness to "Drag Race UK" that had long been absent from the highly produced and super-sleek main show, which made it more entertaining, while it's tough to imagine a queen like Lawrence Chaney emerging victorious in the U.S. version, either. In fact, as the Daily Record pointed out, the addition of Chaney and fellow Scottish queen Ellie Diamond made Season 2 must-watch material. 
Why have fans soured on the show?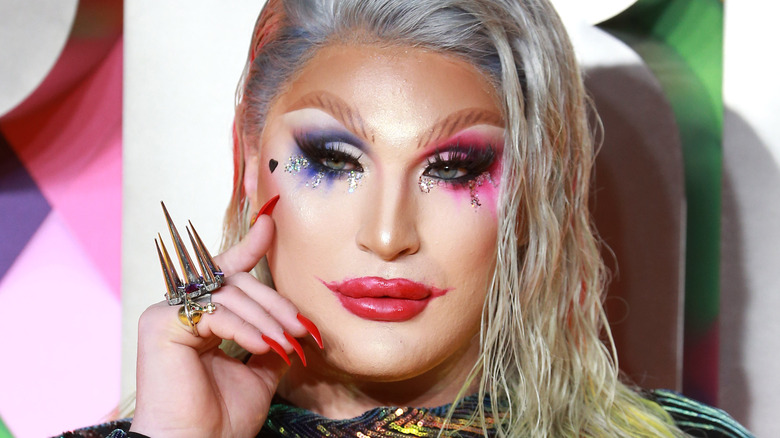 Cubankite/Shutterstock
Despite the popularity of "Drag Race UK," when Season 3 rolled around — much too soon after Season 2 finished airing, it has to be said — the sheen had worn off. The Guardian asserted that the season felt rushed, less authentic, and generally safer than the previous two. 
Rumors even circulated that it had been filmed within just a couple weeks to allow for RuPaul Charles to finally return home after a lengthy sojourn in the U.K. Likewise, the critiques and eliminations consistently angered fans, while drama appeared to have been engineered throughout, rather than allowed to happen organically as it did previously.
The old idiom "if it ain't broke, don't fix it" clearly wasn't applied to Season 3, which felt more manufactured and similar to the U.S. version than ever before, right down to eventual winner Krystal Versace, who was the furthest thing from the campy, smutty queens Britain is typically known for and closer to, funnily enough, someone like Aquaria. 
Complicating matters, "Drag Race UK vs The World" didn't go down too well with fans, either, as a Reddit discussion showcases. 
The general consensus is that the show needs to go back to its roots and rely more on what made it so great in the beginning, rather than moving further toward homogeny, where nobody but the sleekest queens survive. Evidently, "Drag Race UK" remains somewhat popular, though, since Season 1 winner The Vivienne is competing on "All Stars" Season 7.