Meghan And Harry's Unexpected Connection To George Bush And Barack Obama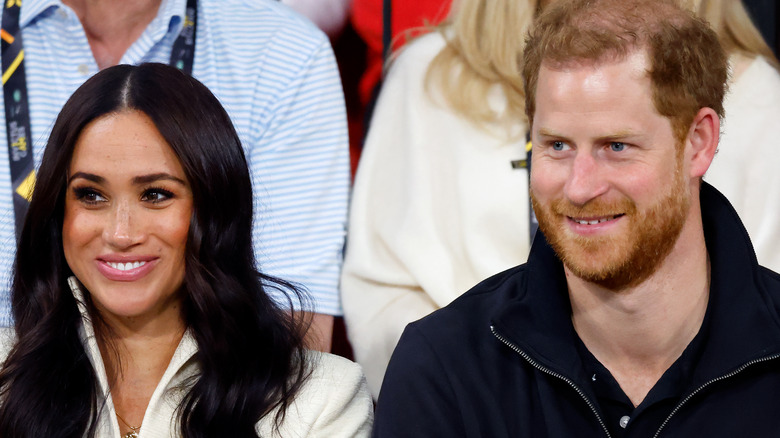 Max Mumby/indigo/Getty Images
2022 has been a relatively quiet year for Meghan Markle and Prince Harry, especially after the flurry of controversy surrounding the two during the last couple of years. They kicked off 2020 announcing they would abandon their royal titles before relocating to California. In 2021, their bombshell interview with Oprah Winfrey aired, revealing the Sussexes' claims of mistreatment from the royal family.
So far this year, the pair has mostly avoided being in the public eye. While Newsweek reports they're currently under contract with Netflix and Spotify to produce a series of films and podcasts, Markle and Prince Harry have laid low in recent months. Following a string of security issues, the two have largely stayed home, enjoying a happy California lifestyle with their two children, as Markle explained on "The Ellen Show."
Recently, Markle and Harry have started venturing back into the public eye again, but not without some presidential help.
Meghan and Harry hired a former Secret Service agent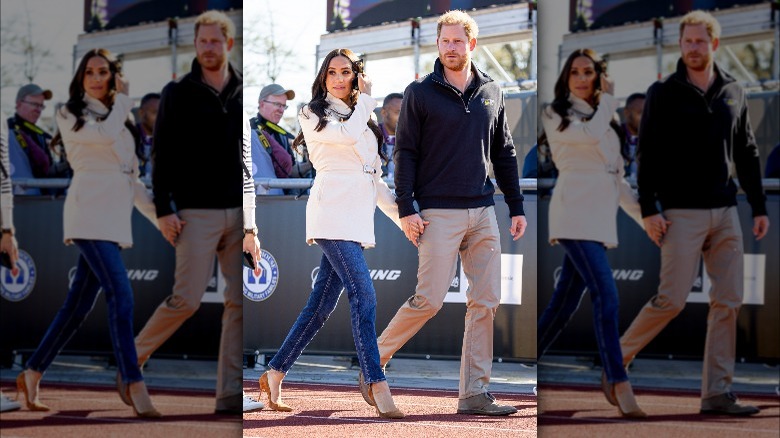 Patrick Van Katwijk/Getty Images
Given their high status and rocky reputation in the press, Meghan Markle and Prince Harry require robust security to keep them safe. The two made a surprise appearance at the Invictus Games in The Netherlands this week. But they didn't come alone — they brought a team of five bodyguards after being granted "very very important person" status (via The Daily Mail). One of the guards, Christopher Sanchez, is a former U.S. Secret Service member who protected Presidents Barack Obama and George W. Bush.
Such a high level of security is crucial, say Markle and Harry. According to the BBC, Prince Harry has been battling with the UK government for rights to police security. He, along with Markle, had avoided visiting Europe due to safety concerns until Harry recently visited Queen Elizabeth before the couple's Invictus Games appearance. Only time will tell if 2022 will deliver more royal meetings and public outings.