Thomas Mann Reveals How Chariot Tested His Philosophies On Life - Exclusive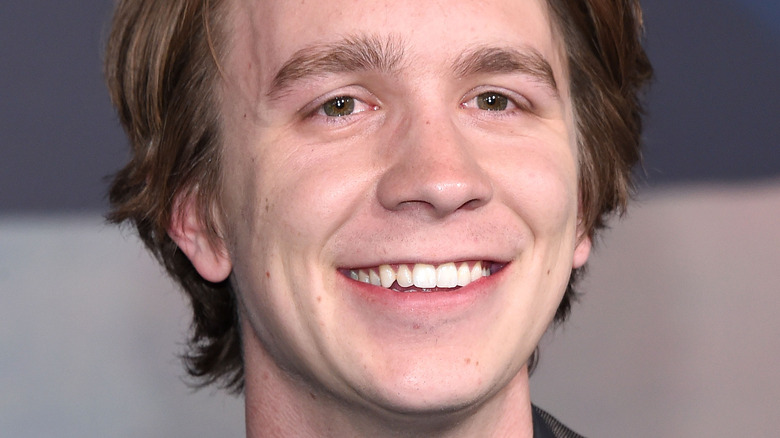 DFree/Shutterstock
Thomas Mann is an actor many know and recognize even if they can't recall his name. He's everywhere at once, and the first project he worked on after the world shut down due to the COVID-19 pandemic has finally been released. That's right: "Chariot," directed by Adam Sigal and starring Rosa Salazar opposite Mann, is in select theaters as of April 15.
Mann's prior credits include "Hansel & Gretel: Witch Hunters," "Project X," and "Me and Earl and the Dying Girl," though he's most recently appeared in "Halloween Kills" and "Winning Time: The Rise of the Lakers Dynasty." Now, "Chariot" sees him portraying Harrison Hardy, a man living in Los Angeles who finds himself struggling with a recurring dream that's made all the more confusing when he meets Maria, a woman who lives in his apartment building. Deja vu abounds, and viewers learn as the film progresses that the entire film centers on reincarnation. 
John Malkovich's Dr. Karn upholds the reincarnation system, though individuals that have gone through it aren't supposed to remember their former lives. Therefore, Harrison subconsciously remembering his love story with Maria from a former life positions him as a glitch in the system. (Worth noting, though, is that Karn isn't the system's originator; he simply upholds it with the help of Shane West's Rory.)
We were able not only to discuss "Chariot" with Shane West but also talk with Mann. In an exclusive interview with The List, the "Kong: Skull Island" actor revealed just how "Chariot" tested his personal philosophies on life and dreams.
Chariot tested Thomas Mann's mental fortitude and his craft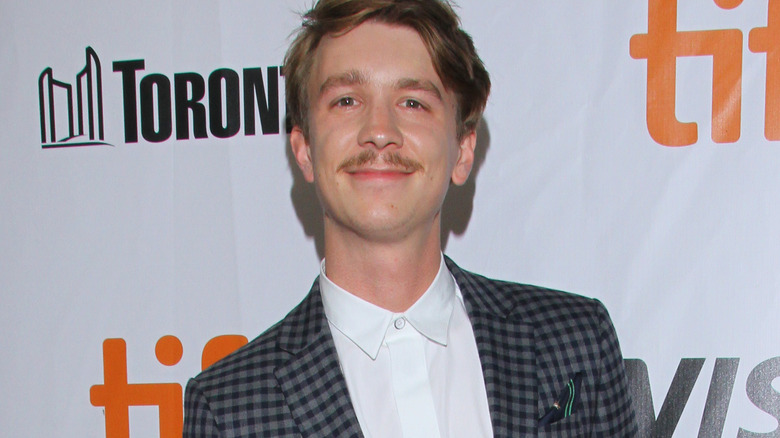 Jeremy Chan/Getty Images
"Chariot" is about life, dreams, and mortality, and it's also a challenging film due to it leaving a lot to the viewer's imagination. It's unsurprising that it even challenged the actors who brought the film to life. On whether the film tested his personal philosophies, Thomas Mann told us, "In some ways, it did, because you wonder what your dreams really are and what they are manifesting and are they truly a mystery? Are they random, or are they trying to tell you something, and is that you communicating with a past life or a future life or a parallel version of yourself?" 
But Mann doesn't think the film tries too hard to challenge viewers, instead immersing them in a world in which they can find their own paths. "These are very heady topics, but the movie doesn't bog you down with these ideas or force you to try to answer these questions," he explained. "It wants to take you on a ride, but there's things that are there to pick apart if you so choose. That's what I love about the movie, is that you can choose your own journey and there's a lot of different avenues to dissect."
This can similarly be seen in the film's timelessness. People throughout history can relate to not understanding mortality and dreams, making this film an experiment on one's love and lust for life just as much as it is about the physical act of reincarnation.
"Chariot" is now playing in select theaters. The film is also available on demand and for digital rental or purchase.