The Kardashian Women Prove They're Taking Blac Chyna's Lawsuit Seriously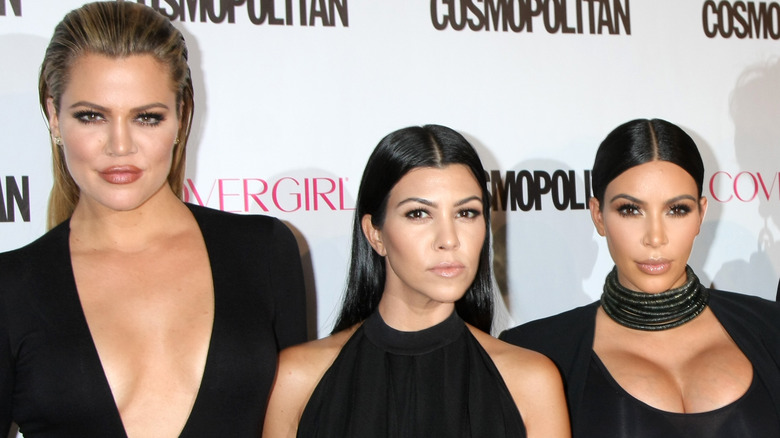 Kathy Hutchins/Shutterstock
The legal battle between the Kardashian family and Blac Chyna is heating up. According to Us Weekly, Chyna is suing the family for allegedly getting the show she shared with her ex, Rob Kardashian, axed from the network. The lawsuit was originally filed in 2017 and the Kardashians unsuccessfully tried to challenge it in 2020. Now, it appears the lawsuit is moving forward.
On the details of the trial, Chyna tweeted, "I plan to re-focus my attention on my trial against Kris Jenner and her daughters Kim, Khloe, and Kylie ... When they got my #1 hit show killed back in January 2017, that not only hurt me financially and emotionally, that hurt my beautiful KIDS. I'm taking them to court to stand up for my legal rights and to be an example to my kids that 'what's right is right, what's wrong is wrong.' And what they did was so wrong."
Chyna's attorney, Lynne Ciani, issued a statement that read, "Chyna will prove to the jury that all four defendants defamed her by falsely accusing her of physically abusing Rob and then using that lie to get her No. 1 hit show, Rob and Chyna, canceled by the E! Network and NBCUniversal," (via the Tyler Morning Telegraph).
Though their attempt to dismiss the case was ignored by the court, the Kardashians are proving they are taking this lawsuit seriously.
Blac Chyna is seeking millions in damages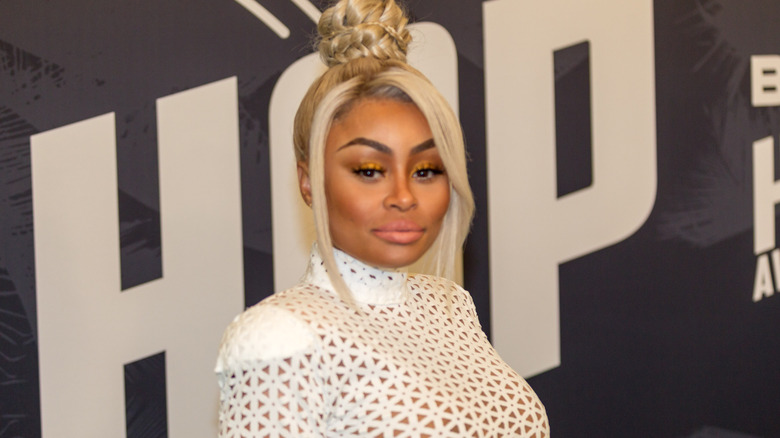 Jamie Lamor Thompson/Shutterstock
Jury selection for the intense trial between Blac Chyna and Rob Kardashian's family,began this week. Kris, Kim, and Khloé Kardashian along with Kylie Jenner attended the selection according to Page Six. The women are also set to take the stand during the trial.
The drama is already heating up in the courtroom before arguments are even heard. The selection process in such a high-profile case was difficult as several potential jurors went into the situation with feelings towards the parties involved (per the Daily Mail). One juror said, "I can tell you sincerely that I hope none of these people get any wealthier."
Chyna would certainly become wealthier if she won the case. She is seeking $108 million in damages, citing lost wages from the show cancellation, as well as future earnings that she feels have been stifled from her. She is also alleging that Rob had abused her.
It is clear that his case isn't going to be an easy one and that the Kardashians are ready to fight back.