The Real Reason Candace Cameron Bure Is Leaving The Hallmark Channel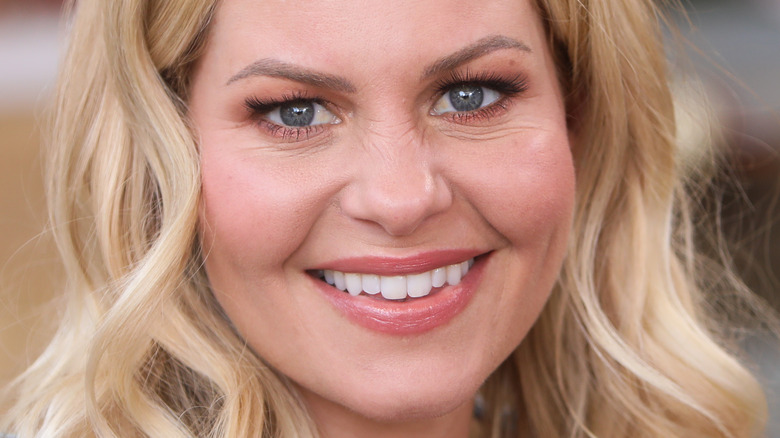 Paul Archuleta/Getty Images
The truth about Candace Cameron Bure is that she's been the queen of Hallmark for over a decade. But to fans' surprise, her queendom may soon be coming to an end. As noted by her IMDb page (and the millions of people that grew up watching her), the actress has always been best known for her role as D.J. Tanner on "Full House," including her reprisal of the role in Netflix's mid-2010s revival, "Fuller House." Outside of these roles, she's best known for her Hallmark films. In fact, according to TVLine, Hallmark has cast Bure in the leading role of over 24 films since becoming a staple name for the network. Outside of the Christmas season, Bure appeared on the channel as librarian Aurora Teagarden in "Aurora Teagarden Mysteries" where she — you guessed it — solved mysteries.
Some of the actress' most memorable Hallmark films include "A Shoe Addict's Christmas," "If I Only Had Christmas," "Switched for Christmas," and "Journey Back to Christmas" (via TV Movie Vaults). These are just a few of the Bure Hallmark movies that are especially worth your time, though. 
Her most recent film, "The Christmas Contest," in which Bure played a woman facing off against her ex-boyfriend to raise money for charity, was her only holiday TV movie in 2021, per IMDb. That makes somewhat more sense now with the revelation that Bure may be leaving her longtime network home for good. But just where is she going, and what will she be doing there?
The Full House star has abdicated to Hallmark's biggest competitor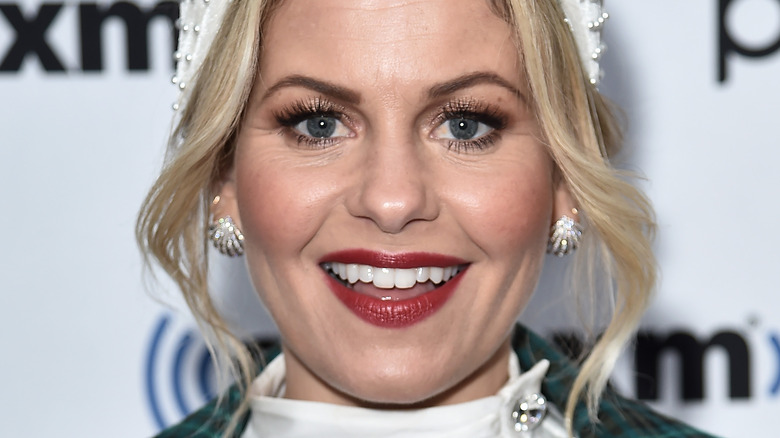 Steven Ferdman/Getty Images
Candace Cameron Bure has ultimately chosen to leave Hallmark in order to pursue a bigger career at GAC Family, Hallmark's biggest competitor at present. TVLine reports that Bure will not only act in and produce original content for the cable network but also assume an executive position within the company. There, she will help GAC Family and GAC Living produce quality content in line with their goals and values. 
As noted by Vulture, GAC Family is a network that relies on faith and family, perhaps even more so than Hallmark. You're less likely to find progressive holiday content on GAC Family, which may be another reason why Bure made the move. After all, Bure cites "faith" as a reason why she's excited to work with GAC, which was formerly known as Great American Country. 
"I'm very excited to develop heartwarming family and faith-filled programming and make the kind of stories my family and I love to watch," Bure's statement explained. "I am constantly looking for ways that I can inspire people to live life with purpose. GAC fits my brand perfectly; we share a vision of creating compelling wholesome content for an audience who wants to watch programming for and with the whole family" (via Us Weekly).
Bure isn't the first to jump ship, however. Both Trevor Donovan and Danica McKellar left Hallmark for its competitor, too, per Decider.
Why are some actors picking GAC over Hallmark?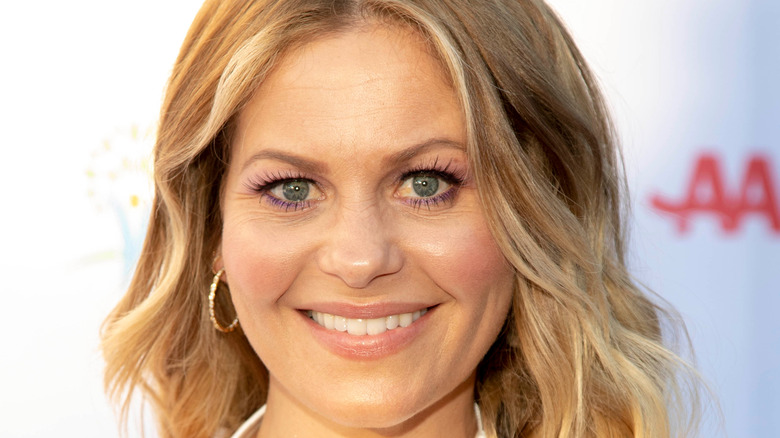 Eugene Powers/Shutterstock
Candace Cameron Bure is undoubtedly looking forward to another leadership role within family content creation. But with Hallmark's stellar track record of success, it has fans wondering, why is she making the move? And although The Hallmark Channel has yet to make an official post on its Instagram page, followers aren't waiting patiently. In a post meant to promote volunteerism, one follower asked, "Why did @candacecbure jump ship?? What's going on with your company??? Everyone is leaving."
The answer is complicated. GAC Family co-owner Bill Abbott was actually once the CEO of Hallmark Channel's parent company, Crown Media Family Networks (via Hollywood Reporter). While Abbott was at the helm at Hallmark, the network came under intense scrutiny when it removed ads featuring same-sex couples from its broadcasts. Hallmark Cards Inc. President and CEO Mike Perry eventually apologized, and Abbott left the company a month later, raising questions about his involvement in the decisions.
Now that some of Hallmark's biggest stars are leaving for GAC, fans are speculating whether their motivation is a bigger paycheck or a chance to work with Abbott again, as Decider notes. His history has made some actors wary of following him to GAC. Hallmark star Paul Campbell tweeted, "I, like everyone else, will be keeping a close eye on the GAC content rollout. If there's a noticeable lack of meaningful inclusion then, no, I will not be working for that company." Abbot might have to prove his commitment to more diverse representation if he wants to take all of Hallmark's headliners.