Fans Pay Tribute To Cristiano Ronaldo Amid Heartbreaking Loss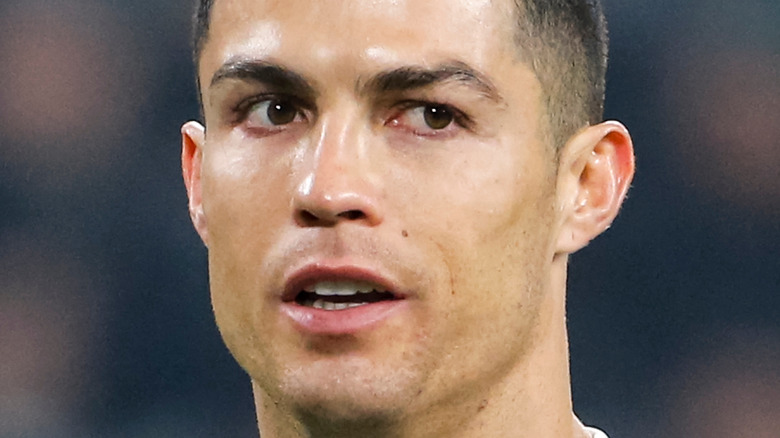 cristiano barni/Shutterstock
Soccer star Cristiano Ronaldo is living through every parent's worst nightmare, as he recently announced that one of his newborn twins — who he shares with his partner Georgina Rodriguez – tragically passed away not long after birth. 
Ronaldo issued a statement on Twitter that read, "It is with our deepest sadness we have to announce that our baby boy has passed away. It is the greatest pain that any parents can feel." He added, "Only the birth of our baby girl gives us the strength to live this moment with some hope and happiness. We would like to thank the doctors and nurses for all their expert care and support."
With this tragedy, Ronaldo has been met with warm regards from fans and colleagues alike. The Manchester United striker got love and support from teammate Marcus Rashford, who tweeted, "Thoughts are with you and Georgina brother," adding, "I'm so sorry."
While many sports stars paid their respects to Ronaldo, there was no kinder gesture than the ones his fans gave him when his team hit the soccer pitch for the first time following the tragedy.
Fans of both teams paid tribute to Ronaldo's late son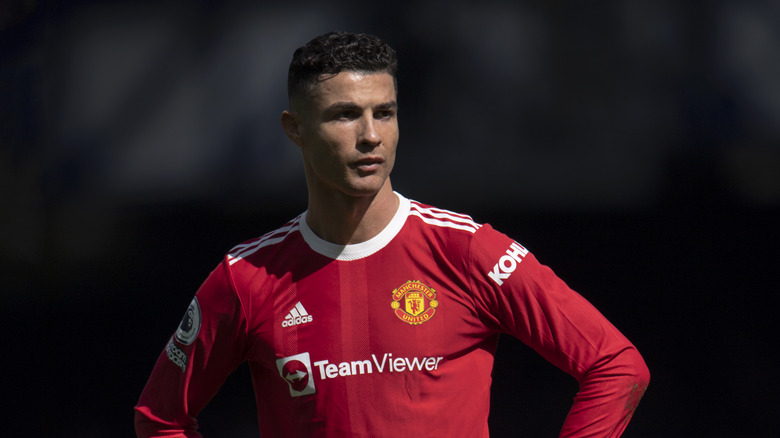 Visionhaus/Getty Images
As to be expected, the Manchester United star Cristiano Ronaldo didn't appear at his team's game on Tuesday, just one day after he announced the tragic passing of his newborn son (via the Daily Mail). However, the game went on, and though Manchester United was not playing on their home field, supporters of the opposing team, Liverpool, made sure to pay tribute to the son Ronaldo lost.
Manchester United shared that "a fan-led minute's applause [would] be held in the seventh minute of the game in a tribute to the Portuguese striker and his partner Georgina," (per People). The fans at Liverpool's Anfield stadium made a heartwarming gesture, even singing their signature chant "You'll Never Walk Alone," in honor of Ronaldo.
Typically, the fans of these teams would be in competition with one another, but they gathered together in a beautiful tribute for Ronaldo and his family during such a challenging time.