Were All Winners Invited To RPDR All Stars Season 7?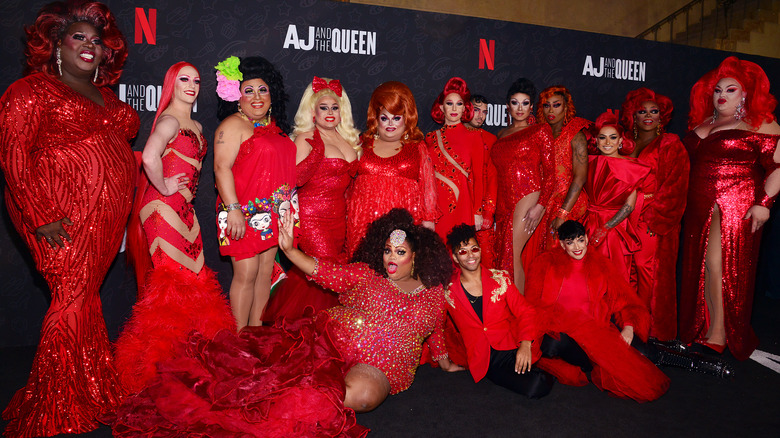 Chelsea Guglielmino/Getty Images
Season 14 of "RuPaul's Drag Race" is (finally) coming to an end, but we won't have to wait too long for more "Drag Race" content since "All Stars" Season 7 is just a month away from dropping. 
Although the current season has mostly left fans cold, the previously hugely entertaining "All Stars" team-ups have come under more intense criticism with each new installment. Vulture argued that the format is tired, and, crucially, it needs to end if the main show is to continue flourishing for another 14 seasons. 
The main issue is with the so-called "All Stars" rules. As Gay Times explains, the queens are usually judged on merit, with the bottom two of each episode battling it out to survive another week.
"All Stars" gives the judges' power to the other competitors, with the top queens of the week lip-syncing for the opportunity to send one of the bottom queens home. Although this allows for plenty of drama, it also means that frontrunners can be sent packing much earlier than they deserve to be. 
With "AS7," there's another major twist on top of that regular one: Eight winners from previous seasons are competing for the chance to be crowned "Queen of All Queens." 
But, was everybody given the opportunity to take part, or was the selection process stricter? 
Who can we expect to see on RPDR All Stars Season 7?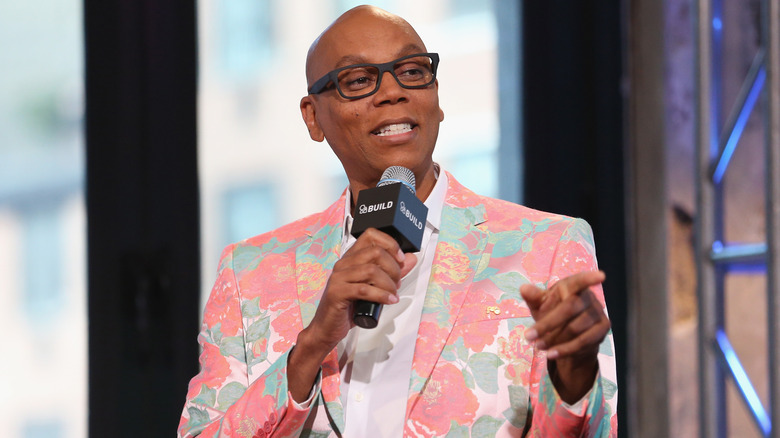 Robin Marchant/Getty Images
The "RuPaul's Drag Race All Stars 7" cast has fans shook because, for the first time in the show's herstory, only winners need apply. Entertainment Weekly confirms that, aside from The Vivienne, who won the first season of "Drag Race UK," every participant is from the American variety of the show. 
Fighting it out for the chance to win $200,000 — the biggest prize yet and truly one fit for a queen of queens — will be Season 12's Jaida Essence Hall, Season 11's Yvie Oddly, Season 5's Jinkx Monsoon, and Season 3's Raja.
Former "All Stars" champions returning to the format once again are joint "AS4" winners Trinity the Tuck and Monét X Change and "AS5" victor Shea Couleé. 
Although fans were disappointed not to see their favorites represented, over on Instagram, plenty of "Drag Race" alumni shared their excitement about the cast, including "UK vs The World" winner Blu Hydrangea, who wrote, "Stellar cast, stellar looks!" and Season 13's Tina Burner, who gushed, "Omg 😱 yasssssssssssss." 
As Deadline confirms, "AS7" drops on Paramount+ on May 20, 2022. However, there's speculation over how the eight queens were chosen since at least one major fan favorite reportedly wasn't even asked. 
Bob the Drag Queen wasn't invited to participate in AS7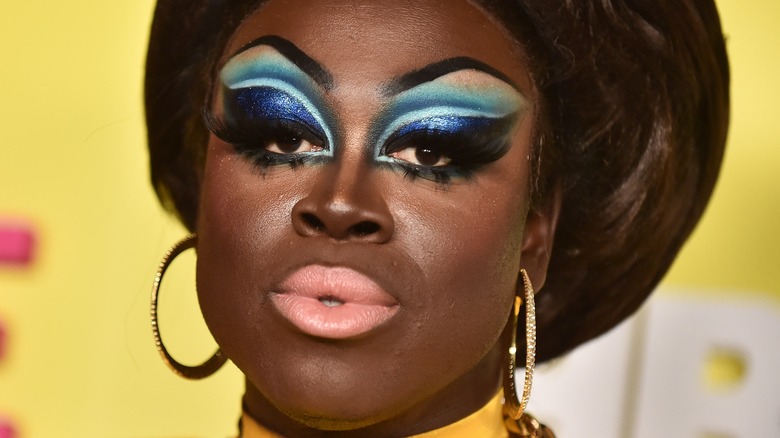 DFree/Shutterstock
There have been rumors for years about an all-winners season of "All Stars." In 2021, Gay Times speculated about who was most likely to compete, judging by how successful they were after "Drag Race."
The outlet guessed several queens correctly, based predominantly on comments they'd made publicly. (Don't expect to see the artist formerly known as Tyra Sanchez back any time soon, for instance.) But, shockingly, Season 8 victor Bob the Drag Queen eluded them. 
"I love competing. It really energizes me, it keeps me going, I wake up and drink the blood of my competitors," she previously told Radio Times. Bob added, of possibly competing in a future "All Stars" season, "If it would fit into my schedule, I would honestly love to go and slay." 
However, Bob wasn't given the opportunity to even check because producers never contacted her. As a Reddit user noted, during a recent Patreon-exclusive episode of hit podcast "Sibling Rivalry," Bob revealed that only her co-host Monét X Change was asked. 
Another commenter pointed out that Alaska seemingly wasn't contacted, either, suggesting that maybe this is just a trial run to see if the format works. Hilariously, in response to Season 6 winner Bianca Del Rio claiming she was too busy to do "AS7," Shea Couleé tweeted, "No you weren't." 
There are plenty of seasons to pull from, so, with any luck, our missing favorites will pop up on a future all-winners installment.