Why Young Rebel Wilson From Senior Year Looks So Familiar
This content was paid for by Netflix and created by The List.
Before Rebel Wilson's "Senior Year" character Stephanie Conway takes the fateful tumble that leaves her in a coma for two decades, she's a teen who's pretty much on top of the world — and the cheer pyramid, for that matter. Young Stephanie has it all: She's captain of her squad, she's on track to become prom queen, and, of course, she's got the affection of the hunkiest boy in her high school. Portraying Stephanie at this oh-so-sunny spot in her life is Angourie Rice, a talented Australian actress who's worked with some of Hollywood's biggest stars on the small and silver screens alike.
Rice, who hails from Melbourne, comes from a family full of artistic folks and got her start in student films at a very young age. Since then, she's been absolutely everywhere, so chances are good you've seen her work before. To celebrate her exciting new role in "Senior Year," which arrives on Netflix on May 13, here's a look at what Angourie Rice has already accomplished in her incredible screen career.
A festival sweetheart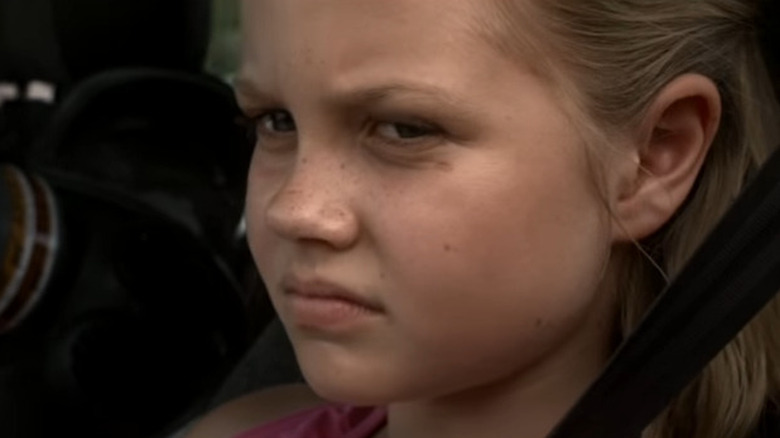 Roadshow Films
After getting her start with student films, Rice earned the lead role in a short 2012 film called "Transmission," which was directed by Zak Hilditch. The film features her as 10-year-old Tilly, one of the very few survivors of a deadly plague that has wiped out 90% of Perth and who must adapt to her ever-changing world if she wants to make it to a safe place. Rice's performance in the film made her one to watch right away — plus, she earned a win for best actress at a local film festival.
Soon after, she reunited with Hilditch for her triumphant theatrical debut in his 2013 sci-fi film "These Final Hours." Rice stars in the film as Rose, a girl who's rescued from a violent attack while desperately searching for her father at the world's most perilous time — at the end of the world. The apocalyptic thriller centers on the immediate aftermath of an asteroid strike that will cause the destruction of Australia in a matter of hours. The question is not if everyone will die but how. As Rose, Rice delivers a performance that is both heartbreaking and heartwarming at the same time, and she received several festival nominations for her work in the picture.
From there, Rice's career continued to bloom, as she nabbed roles in subsequent films like "Walking with Dinosaurs 3D" and "Nowhere Boys: The Book of Shadows," along with guest spots on television series such as "The Doctor Blake Mysteries" and "Mako Mermaids."
A big Hollywood debut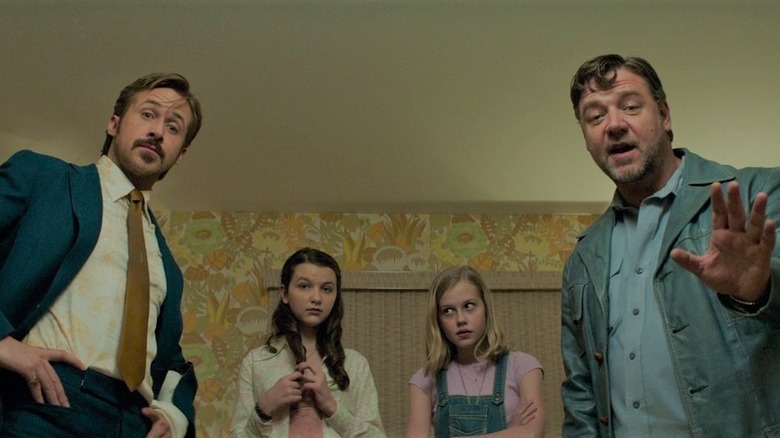 Warner Bros. Pictures
Angourie Rice's career really began to take off when she joined forces with Ryan Gosling and Russell Crowe for the 2016 action-comedy "The Nice Guys." Not only does Rice hold her own as Holly March, the spirited daughter of Gosling's down-on-his-luck detective, but she even manages to steal many, many scenes from her more seasoned co-stars throughout the pic. As Holly, Rice is impressively grounded and mature but still has a childlike innocence about her. Don't let that sunny smile fool you, though. She's also tough as nails and loves to get in on the action, no matter how dangerous.
For the film, Rice had zero trouble adopting an American accent, thanks in part to growing up with so many American movies and television series back in Australia. And watching the film, she seems quite at home coupling comedic lines with some physically taxing action moments. Rice's take-notice performance in the movie once again earned her some serious attention from critics, including multiple award nominations for her breakthrough performance in the pic. And that was just the start of her experiences working in lock step with some of the finest actors in Hollywood.
A queen of period thrillers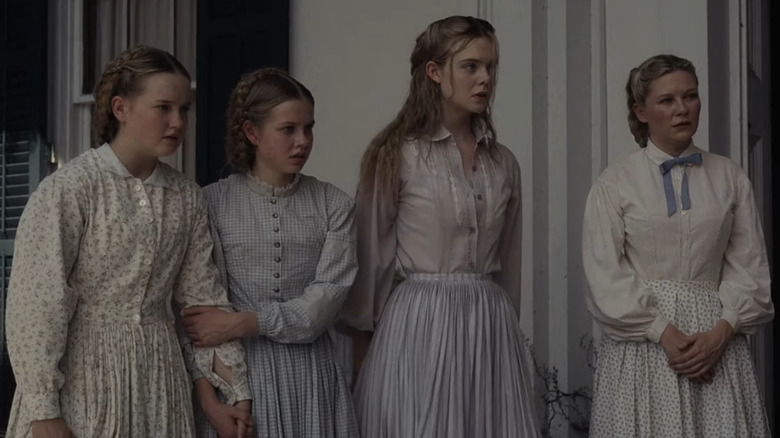 Focus Features
From there, Rice continued to thrive on the cinematic scene, beginning with her standout role in the 2017 mystery-thriller "Jasper Jones," which features her as Eliza Wishart, the daughter of a small-town mayor and sister of a girl who's gone missing. As the Wishart family searches for the truth behind the sister's disappearance, we learn there's much more to Eliza than meets the eye. And as the twisted plot unfolds, Rice imbues the character with empathy and maturity and proves, once again, why she's such a star on the rise.
Shortly thereafter, Rice appeared in another festival favorite film: Sofia Coppola's gripping 2017 period film "The Beguiled." In the eerie drama, Rice stars as Jane, one of the few remaining girls still living at a Virginia finishing school during the Civil War. Their quiet life is completely upended when they find a wounded Northern soldier and decide to nurse him back to health, which causes friction and resentments between the women. Rice highly identified with her character's personality in the film, telling The Movie Times, Jane "always keeps her emotions at a very high level, which is what I do as an actor as well because you have to access those emotions really quickly in a scene."
A marvelous addition to the MCU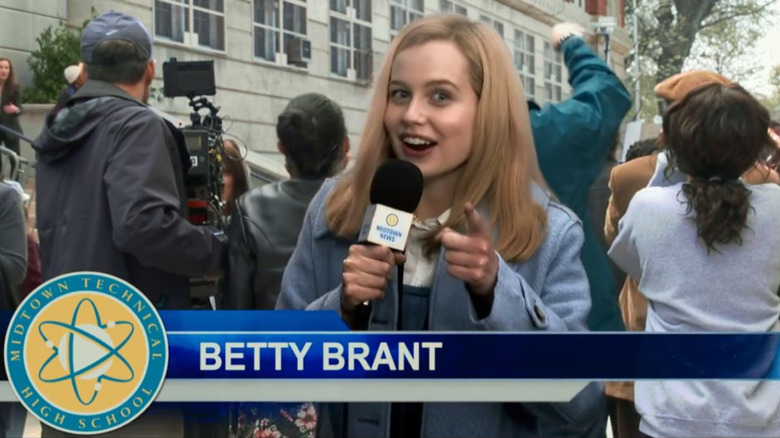 Sony/Marvel
In 2017, Rice officially became a blockbuster sensation when she made her superhero movie debut in "Spider-Man: Homecoming." Rice appears in the franchise film as Betty Brant, a bubbly school news anchor whose broadcasts keep students up to date on all the happenings — particularly those related to Spider-Man himself (portrayed by Tom Holland).
Being a part of the world's biggest movie franchise didn't stop Rice from continuing to impress with her thoughtful drama work. She also starred in the tear-jerking 2018 adaptation of "Every Day" as Rhiannon, a girl who falls in love with a body-snatching soul called A and learns to love herself along the way. Not only did the film reunite her with her "Spider-Man" co-star Jacob Batalon, but it also put her at the top of the cast list for the first time in a major motion picture. She also impressed with her turn as Lisa, an ambitious young woman who takes a department store job and uncovers an entire society she never knew about in 2018's "Ladies in Black." Like so many of her performances before it, this film earned her several festival accolades.
From there, Rice's "Spider-Man" role became even more prominent in the series' second installment, 2019's "Far from Home," which sees the action move to Europe as all the students who disappeared in "the blip" get to enjoy a summer vacation together — until the arrival of an ambitious new mega villain, of course. Rice went on to reprise the role in "The Daily Bugle" web series and the 2021 megahit "No Way Home."
A television standout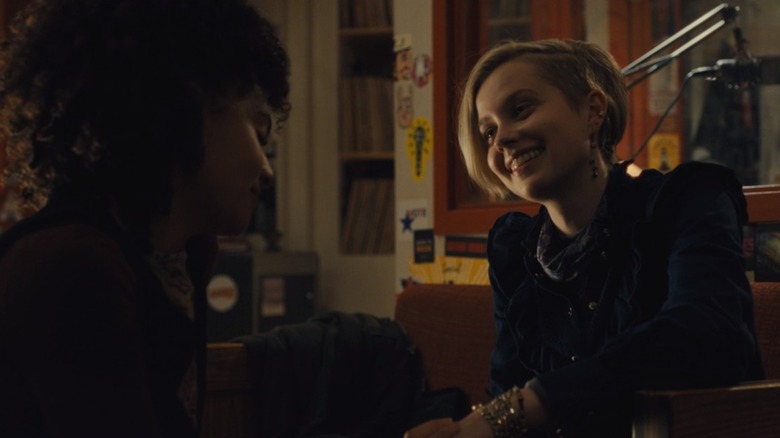 HBO
As if her stunning film resume isn't impressive enough, Rice has also proven to be a terrific presence on the television side of things. In 2019, she starred in the fifth season of "Black Mirror" as the co-lead of the dizzying and emotional episode "Rachel, Jack and Ashley Too." In the segment, Rice portrays Rachel, a teen who's obsessed with her favorite pop star Ashley O (Miley Cyrus) and gets the chance to bring a piece of her home via a new artificial intelligence device. Of course, Rachel soon discovers that there's something not quite right about this technology. The episode is an absolute roller coaster of emotions, ranging from comedy to devastation and back again, and Rice's thoughtful performance is the glue that holds it all together.
Similarly, she also played a pivotal role in another celebrated series, "Mare of Easttown." In the compelling crime drama, which had audiences on the edge of their seats during 2021, she stars as Siobhan Sheehan, the daughter of the titular character and a young woman who tries to keep her broken family moving forward as the entire town reels from a spree of horrific crimes. As with many of her roles, Rice brought a bit of herself to the performance. As she explained in an ODDA Magazine interview, "What drew me to Siobhan is that she feels like the only thing holding everybody together. ... That's something that I connected to because I try to make peace, deescalate the situations." Rice's ability to take such a deep dive into her characters' mindsets is undoubtedly part of the reason she's such an in-demand and established actor already.
So, if after watching "Senior Year" you were wondering where you might've seen Angourie Rice, who plays the younger version of Rebel Wilson's comedic character, hopefully this jogged your memory a bit. And one thing's for sure — you can definitely count on seeing more of Rice's face in the future.