Monique Coleman And LisaRaye McCoy Share The Bond They Formed Filming Greed - Exclusive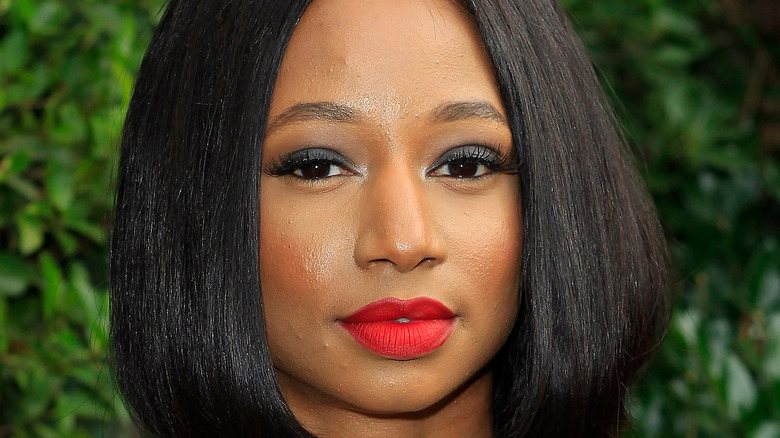 Joe Seer/Shutterstock
Monique Coleman of "High School Musical" fame recently starred in Lifetime's "Greed: A Seven Deadly Sins Story." The movie is the fourth installment in T.D. Jakes' "Seven Deadly Sins" anthology and is based on the book series by Victoria Christopher Murray. 
"Greed" follows the story of a young interior designer, Zuri (Coleman), who slowly loses herself to greed when her ambition blinds her to the harm she's doing. In the role, Coleman had the opportunity to act alongside LisaRaye McCoy, an actress well-known for her roles in "The Players Club" and "All of Us." McCoy's character, Miss Viv, is the villain who leads Zuri down a greedy and deceitful path. However, the actresses' relationship behind the scenes couldn't have been more different from how they interact on screen.
During an exclusive interview with The List, the two shared how they formed a genuine friendship while filming the project. Coleman also shared how she was able to use her respect for McCoy to her advantage while she was playing Zuri.
Her relationship with LisaRaye McCoy helped Monique Coleman play Zuri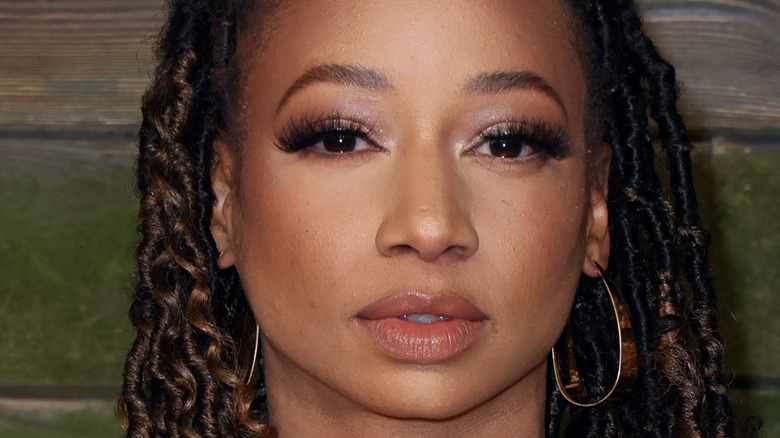 David Livingston/Getty Images
Coming into "Greed," Monique Coleman said she already looked up to LisaRaye McCoy from seeing her previous work. Ultimately, that respect for McCoy and her work helped Coleman nail down the right tone to perform as Zuri. She explained to The List that Zuri and McCoy's character, Miss Viv, have a complicated relationship throughout the film — and according to Coleman, she struggled to understand their dynamic while reading the script.
She recalled speaking to the director about how to approach their relationship and him telling her to follow McCoy's lead. "When I did that, it brought so much to it because I was able to step into Zuri's shoes. As Monique Coleman, I look at LisaRaye, and I'm like, 'Oh my God, what a goddess. This woman is just so powerful, and so confident,'" Coleman said. "There were moments where I was able to look as Zuri through my own eyes and seeing this woman and realizing, 'I'd want to be like you too. I want to be like you when I grow up.'"
The actresses formed a meaningful friendship while filming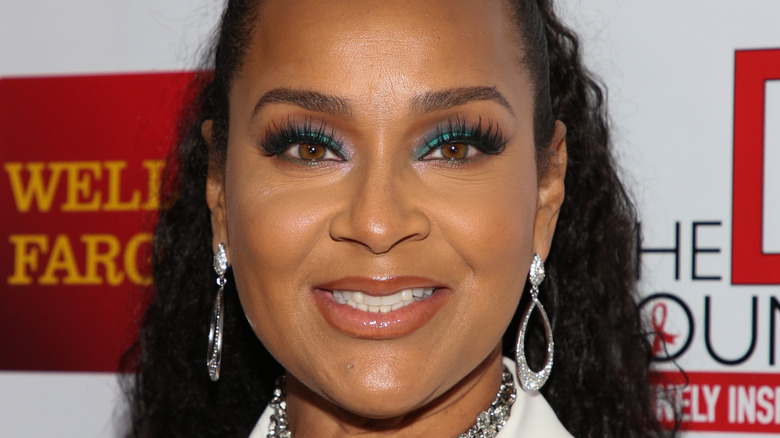 Paul Archuleta/Getty Images
After filming, both actresses left the project with a lot of respect and love for each other. LisaRaye McCoy explained that forming those relationships with fellow actors is one of the best parts of the work she does. "I'm like a sensitive pitbull in a skirt, and so us girls, when we get together, something happens with us that allows us to communicate on the level of which our hearts needed to connect," McCoy said.
She also referenced a particular night when she and Monique Coleman were able to stay up talking and bond on a deeper level. "Sitting with Monique in my room that night, we could have talked for hours. Matter of fact, we did, and the connection is something that I will never forget, and that this young lady now has a friend in me." 
McCoy went on to share that the two of them will be in each other's lives going forward. "I'm still going to be able to see this young lady and use my phone to call her directly, because now I'm developing a friendship with her," she said.
"Greed: A Seven Deadly Sins Story" premieres Saturday, April 23 at 8/7c on Lifetime.