Jack Schlossberg Announces The Newest Addition To The Kennedy Family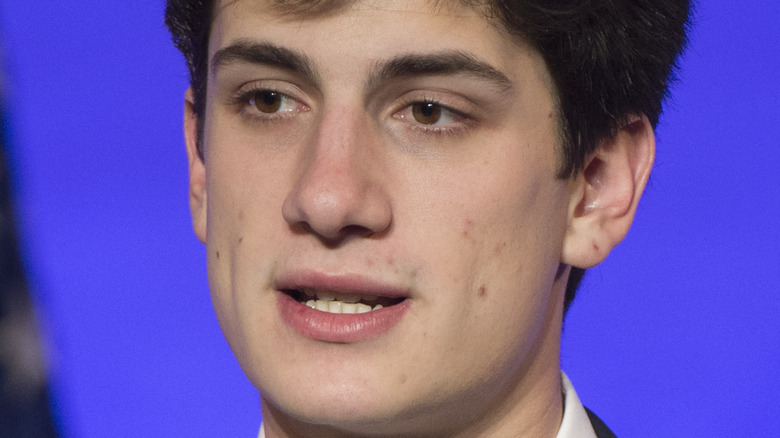 Pool/Getty Images
Jack Schlossberg has taken growing up as the grandson of President John F. Kennedy in stride. As E! News notes, JFK's only grandson has notably taken after him in several ways, including studying at Harvard University, where John and brothers Bobby and Ted Kennedy also attended. He graduated from Harvard Law School and Harvard Business School and even gave a speech alongside mom Caroline Kennedy at the 2020 Democratic National Convention. 
"Times have changed, but the themes of my grandfather's speech — courage, unity and patriotism — are as important today as they were in 1960," he said at the time. In fact, just a few years previous, Schlossberg also hinted that he might be heading for a career in politics himself. During a joint interview with his mother, the Harvard grad told Today, "I'm inspired by my family's legacy of public service." 
Schlossberg added, "It's something that I'm very proud of, but I'm still trying to make my own way, figure things out, so stay tuned." Aside from being politically conscious, unsurprisingly, all of the Kennedy grandchildren have also grown up to be gorgeous, and his first great-grandchild should be no different.
Caroline Kennedy's daughter just welcomed a child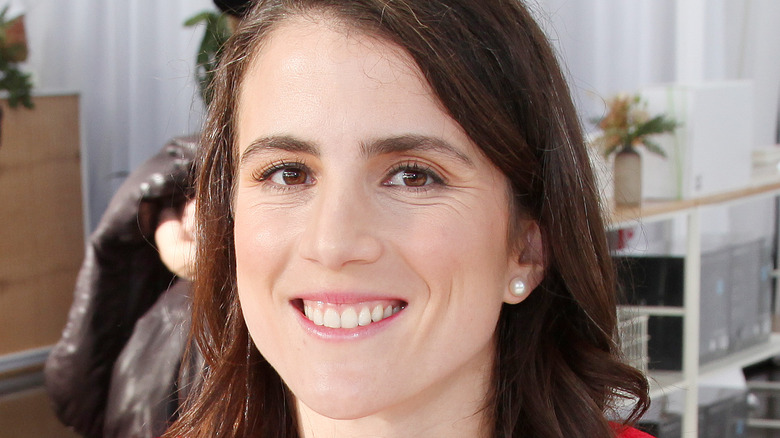 Amber De Vos/Getty Images
President John F. Kennedy was assassinated in 1963, but he's technically just welcomed his very first great-grandchild. Today reports that Tatiana Schlossberg, Caroline Kennedy's daughter, has welcomed her first child with husband George Moran. Caroline's own son, Jack Schlossberg, shared the happy news and confirmed the baby's name is Edwin. However, the little boy has a special nickname. "I like to call him Jack," he quipped, with a knowing smile.
Edwin's actual name takes after Edwin Schlossberg, Jack and Tatiana's father, while the newborn's middle name, Garrett, comes from his paternal grandfather. Jack is already fast becoming Edwin's favorite uncle, admitting he can't stay away from the baby and wants to spend every moment with him. Tatiana met her hubby while studying at Yale. They married in 2017 at the Kennedy compound in Martha's Vineyard. 
Caroline, meanwhile, has followed in JFK's footsteps into politics. An established author and diplomat, President Joe Biden recently nominated her as the U.S. ambassador to Australia, per The Guardian. Caroline previously served as the Japanese ambassador, under President Barack Obama, from 2013 to 2017, becoming the first woman to do so. The specter of her late father still looms large, of course, with Caroline admitting in 2017, "I miss him every day of my life" (via CNN). 
However, she added, "Growing up without him was made easier thanks to all of the people who kept him in their hearts."