Royal Expert Claims Princess Diana Encouraged Harry And William's Wild Antics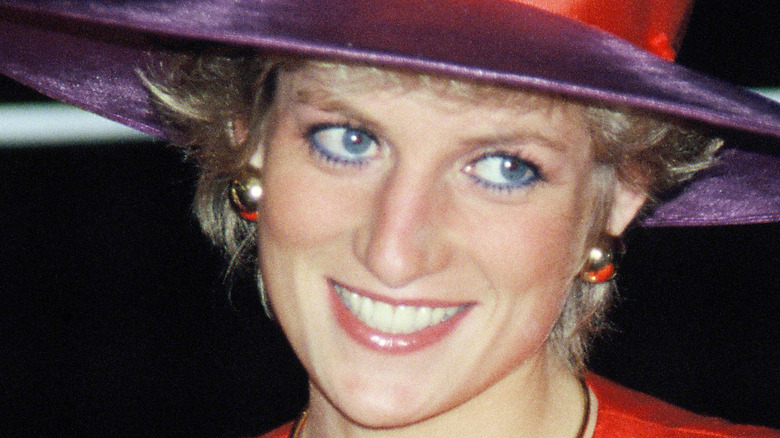 Georges De Keerle/Getty Images
Princess Diana gave royal motherhood a complete makeover. Diana broke the royal rules and was called a "rebel royal mum" by Hello! magazine's Judy Wade (via ABC News). Although Diana knew Prince William and Prince Harry's lives would be anything but ordinary, she tried to strike a balance towards the ordinary, normal parts of life. Rather than having them educated at the palace, Diana broke tradition and sent her boys to Wetherby Preparatory School, and even walked William and Harry to and from school.
Diana took her boys to all kinds of places. Patrick Jephson, Diana's former chief of staff, told ABC News that "going to the cinema, queuing up to buy a McDonalds, going to amusement parks, those sorts of things that were experiences that they could share with their friends."
Fun-loving Diana also enjoyed school events. She loved running in the mother's race at William and Harry's Sports Day, per Pop Sugar. A YouTube clip from a 1989 race shows the princess running barefoot and shouting for joy when she finishes the race.
Diana was affectionate with her children and known for her hugs. "She would just engulf you and squeeze you as tight as possible," Harry said in the documentary "Diana, Our Mother, Her Life and Legacy" (via Elle). Diana hugged her kids in public, which was a departure from traditionally reticent royal behavior (via Mabel and Moxie). Besides showering them with affection, the princess took a relaxed approach towards her sons' childish escapades.
William and Harry's misbehavior delighted Princess Diana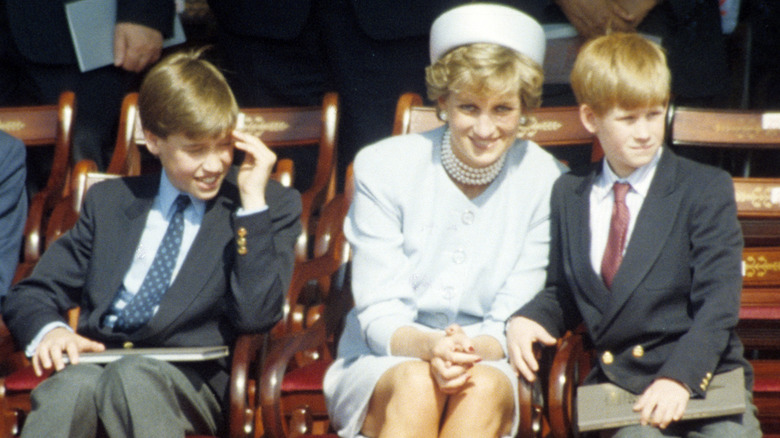 Anwar Hussein/Getty Images
In a life full of royal constraints, Princess Diana wanted her sons to break free as much as possible. When William and Harry's behavior got out of hand, staff members were the ones to discipline the princes. Instead, Diana preferred promoting their wild antics. For example, she urged William and Harry to race go-karts on a royal estate — even though it caused considerable damage to Prince Charles' garden, per the Daily Mail.
"One of her mottos to me was 'you can be as naughty as you want, just don't get caught'" Prince Harry said in the documentary "Diana, Our Mother: Her Life and Legacy" (via Newsweek). When Harry was a kindergartner, he hadn't quite gotten the hang of this motto. The Princess of Wales was called in to Harry's school after he had been caught misbehaving multiple times. However, when the school's headmistress explained the situation, Diana found Harry's antics delightfully funny. As royal author Robert Jobson wrote in the Daily Mail, "The princess actively encouraged Harry's mischievous nature, which was in some ways akin to her own."
After a visit to a joke shop, Diana, William, and Harry went to visit Prince Charles at work in his office in Kensington Palace. According to Carolan Brown, Diana's personal trainer, the brothers set off a stink bomb in the hallway and inside the Prince of Wales' office. "[Charles] went absolutely mad, but Diana just laughed," Brown said, per Express.
Princess Diana was mischievous herself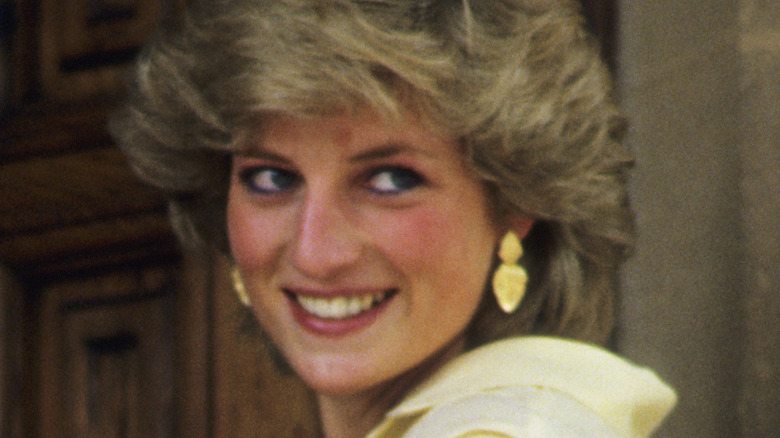 Georges De Keerle/Getty Images
Besides actively enjoying her son's exploits, Princess Diana was known for antics of her own. "She would come and watch us play football and smuggle sweets into our socks," Prince Harry recalled documentary "Diana, Our Mother: Her Life and Legacy," per Daily Record. Harry remembered one instance after a football game when his shirt was filled to the brim with candy.
Diana also enjoyed pulling pranks on William and Harry. "She had a very cheeky sense of humor," Prince William said in the documentary (via Mabel and Moxie). "She was a massive card writer and she loved the rudest cards you could imagine," he said.  However, Diana contrasted the card's humorous exteriors by writing a loving, heartfelt message inside.
One year during the holidays, Princess Diana gave Harry a silly gift in his Christmas stocking. Diana's butler Paul Burrell told the Mirror, "She'd spend hours looking for jokey things for their stockings. One year, Harry got fake dog poo." The delighted prince intended to trick Queen Elizabeth with the pretend poop — although whether he went through with it or not was not divulged.
For the princess' most memorable prank on William, she used her royal connections. When the prince was 12 or 13 years old, his mother arranged to have supermodels Cindy Crawford, Naomi Campbell, and Christy Turlington greet him at home after school. "I think I pretty much fell down the stairs on the way up," William recalled of the experience (via Express).