Donald Trump Just Got Some Bad News About His Legal Battle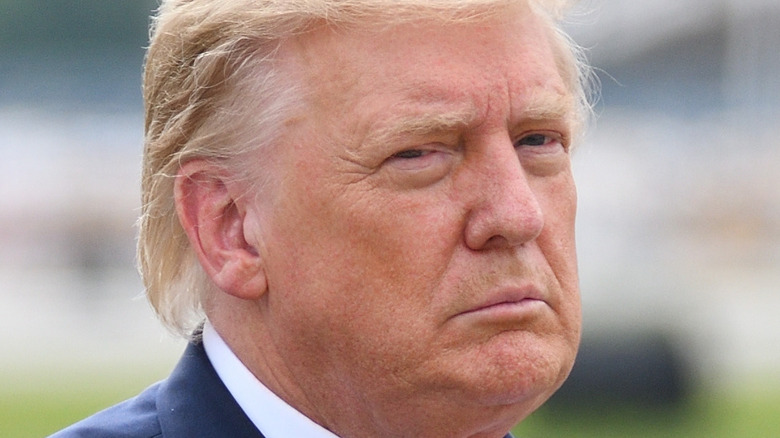 Evan El-Amin/Shutterstock
New York State Attorney General Letitia James has been investigating former president Donald Trump and his family company, The Trump Organization, in a civil probe since 2019 (via The New York Times) and a criminal probe since 2021 (via NBC News). The civil investigation is looking into whether Trump and his business changed the value on some of his property to receive tax breaks and other financial benefits, according to The Washington Post. Her criminal investigation is a joint one with the Manhattan district attorney's office.
James' office had subpoenaed records from Trump that were due by March 31, but Trump's lawyers didn't produce the records by the deadline, prompting James to head to court and try to hold Trump in contempt on April 7, making his legal and financial life more complicated (via The New York Times). A New York judge has finally handed down a ruling that the former president probably won't be happy with.
Donald Trump held in contempt by NY judge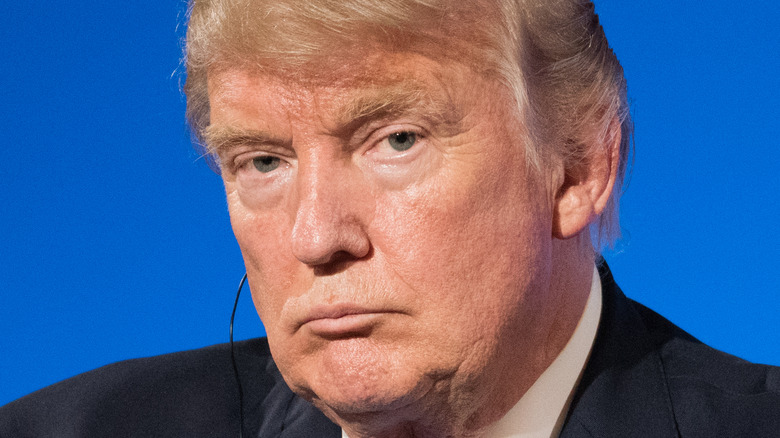 Frederic Legrand - COMEO/Shutterstock
On April 25, 2022, New York Judge Arthur Engoron agreed with the state's attorney general, Letitia James, and held Donald Trump in contempt for not producing subpoenaed documents by a March 31 deadline. Being held in contempt will not put the former president of the United States behind bars, but it will set him back financially.
"Mr. Trump, I know you take your business seriously, and I take mine seriously," Engoron said in a New York City courtroom (via The Associated Press). "I hereby hold you in civil contempt and fine you $10,000 a day."
The $10,000 per day would apply until Trump produces the documents under subpoena or his lawyers can prove their claim that the records James seeks don't exist, according to The Washington Post.
While Trump's team of attorneys have handed over millions of papers to the attorney general's office, The Washington Post reports that it still wants to see some of Trump's signed financial statements and other notes that he himself wrote.