Prince William Reportedly Made A Harsh Promise To His Nanny When He Was Younger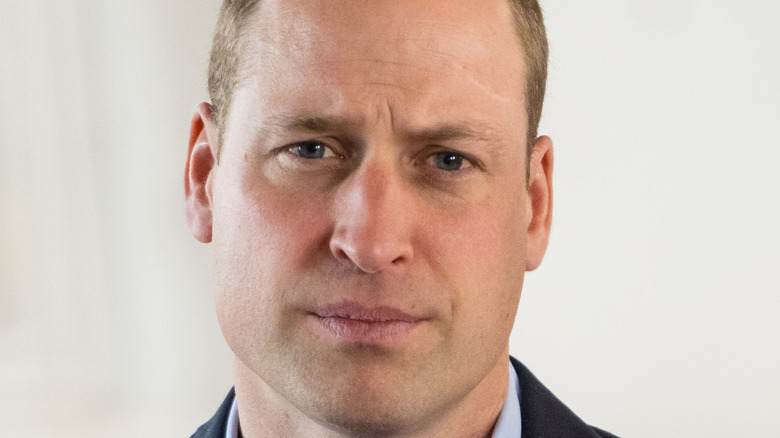 Samir Hussein/Getty Images
People all around the world have watched members of the British royal family evolve and mature, including Prince William. The Duke of Cambridge has lived with the media following his every move since he was a baby, helping him get used to the idea of behaving like a true royal from his earliest years. By contrast, Prince William's younger brother, Prince Harry, was known for making headlines as he didn't always adhere to royal standards, especially in his teens and twenties (via BBC News). Harry built a reputation as a party boy, which, at times, made his brother William seem more responsible and worthy of becoming king one day. 
Behind closed doors, though, the young Duke of Cambridge apparently didn't behave perfectly all the time. In fact, Prince William, who is now second in line to the throne, reportedly shocked his family and those close to the British royals with his naughty — and sometimes even threatening — behavior.
Prince William allegedly promised to punish his nanny after becoming king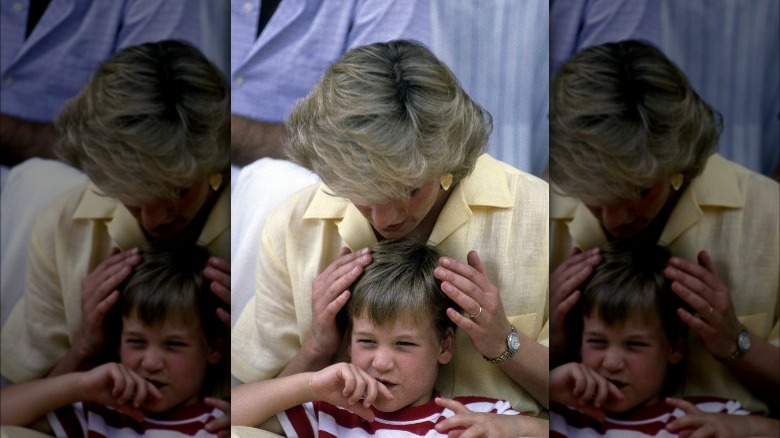 Anwar Hussein/Getty Images
Prince William knew from a young age that he was eligible to become king one day, and he reportedly wasn't afraid to use this fact to get what he wanted. According to "The Palace Papers," a new book by Tina Brown about the House of Windsor, young Prince William allegedly told Queen Elizabeth he would make new rules once he became king (via Page Six). The book also reveals that a four-year-old William reportedly threatened his nanny, Barbara Barnes, telling her, "No one tells me what to do! When I am king I will have you punished."
"The Palace Papers" claims that Prince William worried his mother, Princess Diana, with his naughty and reckless behavior. However, the young duke didn't use his access to the throne for only bad things — he knew he could do good things with his future reign, too. According to a royal insider, Prince William supported his mother in a surprising way, reportedly telling Diana he would grant her the royal rights she lost after divorcing Prince Charles when he became king. Though William sadly won't be able to uphold his promise to Princess Diana, he still has plans to better the world once he becomes king. 
According to US Weekly, the Duke of Cambridge has said he intends to become "the People's King," following in the footsteps of his mother, "the People's Princess."