Thomas Markle Has Thoughts On Donald Trump's Assessment Of Meghan And Harry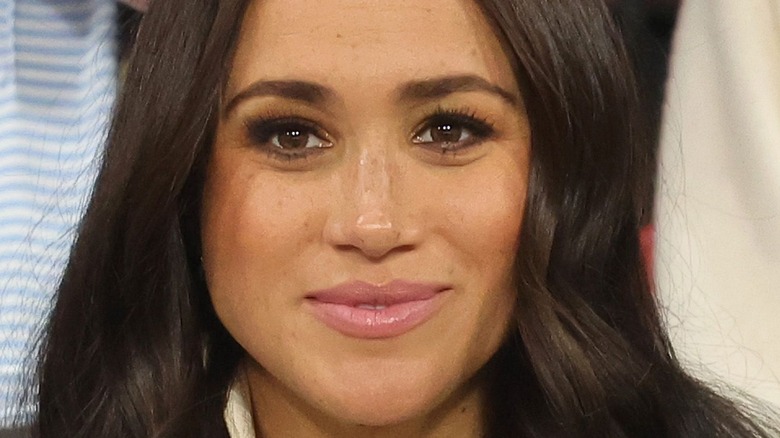 Chris Jackson/Getty Images
It seems everyone has an opinion about the British royal couple Prince Harry and his wife, Meghan Markle, including the former president of the United States. Donald Trump has repeatedly made his feelings clear about the pair's marriage, most recently when speaking to former "Celebrity Apprentice" contestant Piers Morgan on April 25's premiere episode of "Piers Morgan Uncensored" on Fox Nation, the Fox News streaming service. Reiterating that he's not a fan of Meghan, he said, "Harry is whipped, do you know the expression? I won't use the full expression, but Harry is whipped like no person I think I've ever seen" (via Newsweek). Trump also told Morgan he thinks the couple should be stripped of their Duke and Duchess of Sussex titles because of how they've been disrespectful to the queen.
In a separate interview on British television the same day, someone else weighed in on Harry and Meghan's marriage, agreeing with Trump's assessment. 
Meghan's father also had harsh words about Harry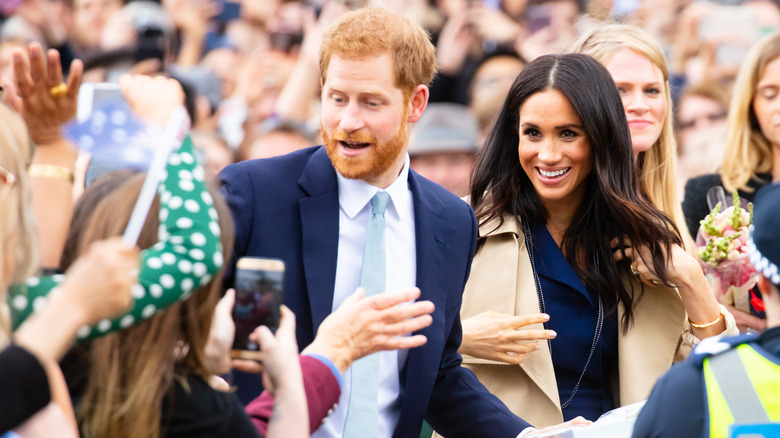 FiledIMAGE/Shutterstock
Speaking to GB News, Meghan's father Thomas Markle issued his own criticism of the couple Monday night. After revealing he plans to visit the UK for the Queen's Platinum Jubilee — an event scheduled for June 2-5 to celebrate her 70 years on the throne — Markle said he hopes he is given a chance to speak with Prince Charles. "I think we have a lot in common now," he said. "We've pretty much both been ghosted by our children. So yeah, I would really enjoy talking to him. If that's possible, that would be great."
Markle, who is famously estranged from his daughter, also called Harry "an idiot," adding, "He's like a child. He follows my daughter around like a child. He's not a man. You can tell me he was in the military but, I don't believe it. I think he's kind of a wuss and always will be. He's got a brother that's a real man and he's got a father who is a real man. But I don't think he's ever growing up." 
Possibly more surprising, he also suggested his daughter purposefully drove a wedge between the royals, saying, "I don't know why, but I do think she had something to do with him moving out."
When asked about Donald Trump's comments that Harry was "whipped," Markle said, "That's the only time I'll ever agree with Donald Trump."
As for Harry and Meghan, the pair aren't likely to respond publicly to either report. The royal couple hasn't been active on social media in more than two years, according to Newsweek.