Howard Stern Has Harsh Words For Johnny Depp Amid The Amber Heard Trial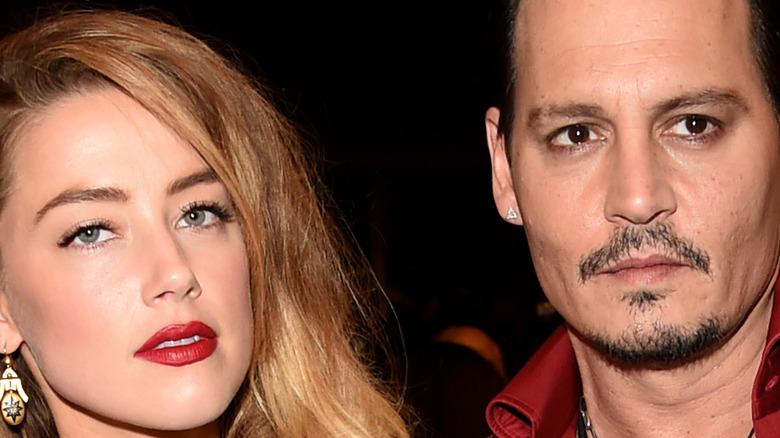 Jason Merritt/term/Getty Images
Johnny Depp and Amber Heard's relationship timeline is almost as messy as their ongoing defamation trial but suffice to say any love that once existed between the formerly married couple has fully dissipated at this stage. CNN confirms the "Pirates of the Caribbean" star just concluded his testimony in the case, which Depp brought against his former wife following Heard's revelations about domestic abuse during their relationship. The actor claims they negatively affected his career.
Depp is asking for $50 million predominantly over a Washington Post op-ed in which Heard detailed how she was a "public figure representing domestic abuse." Crucially, he was not named. The "Sweeney Todd" star has since claimed Heard was the real abuser. The beloved actor's increasingly rambling testimony has been covered ad nauseum, as Depp dodged accusations of severe drug and alcohol issues while detailing the abuse he suffered at the hands of his own mother, per The Independent.
He began dating Heard in 2009. The two married in 2015 and finalized their divorce in 2016. As the trial trundles on, everybody and their mother is sounding off, including Howard Stern, who has a strong message for Depp in particular.
Howard Stern reckons Johnny Depp is giving the performance of his career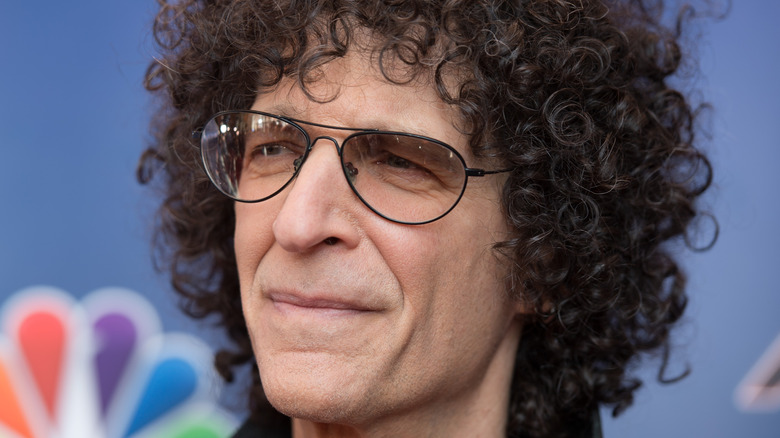 Dave Kotinsky/Getty Images
Howard Stern isn't buying it. Mediaite reports that, during a recent episode of his hit SiriusXM radio show, the shock jock railed against Johnny Depp for playing to the cheap seats in his ongoing defamation trial against ex-wife Amber Heard. "He wanted it televised [because] that's what narcissists do," Stern argued, noting that people like Depp believe "they can talk their way out of anything." In fact, as far as the long-time radio host is concerned, Depp figured if he could get his testimony in front of as many eyes as possible, it'd bolster his case against Heard, since the "Pirates of the Caribbean" star is so beloved.
However, the "America's Got Talent" judge reckons Depp has made the wrong move. "If he isn't acting — I mean, he's so overacting because he's writing his own material as he goes along. ...He shouldn't be putting this on TV in any shape," Stern argued. He warned neither Depp's career nor his former wife's will ever recover either. The shock jock's comments echo those of New York Post columnist Maureen Callahan, who argued Depp is going so hard because he knows this is his final performance.
Online, fans are very much in the "Edward Scissorhands" star's corner. On Twitter, the hashtags #AmberHeard and #MePoo are consistently trending. Moreover, the real reason fans are showing their support for Depp online is because they want his ex-wife removed from the upcoming "Aquaman" sequel.