Paris Hilton Comments On Her Bizarre Coachella Behavior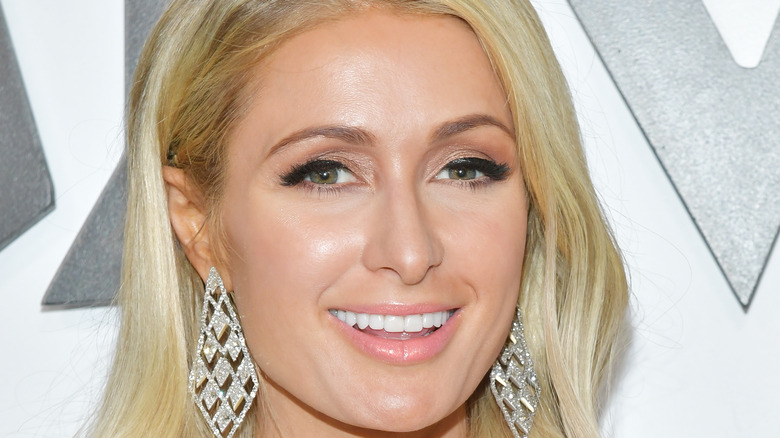 Amy Sussman/Getty Images
There are few fixtures from the Y2K era who have made more of a turnaround in the public eye than celebrity heiress Paris Hilton. Her family made a hotel mega-chain, for those unaware of their legacy (via Tatler). Paris, the great-granddaughter of hotel entrepreneur, Conrad Hilton, recently opened up about her traumatic experience at the Provo Canyon School, a private boarding school located in Provo, Utah. She talked about all the harrowing details in an eye-opening documentary titled "This Is Paris" (via Distractify). Opening up about her trauma let fans see a side of her that was vastly different from her time on the reality show "The Simple Life," in which she co-starred with Nicole Richie.
Aside from opening up about her childhood trauma, Paris also found herself in the spotlight in 2021 when she tied the knot with Carter Reum (via People). Paris was back in the headlines, but not for the negative reasons she was used to in her youth. However, her recent behavior at the California desert music festival Coachella had fans talking, and she issued a statement to set the record straight about what really went down. 
Hilton made a TikTok about her Coachella behavior
The Coachella music festival attracts a lot of people — roughly 125,000 per day for each day of the event, according to HITC. While anyone can buy a ticket to the festival, it's become the stomping grounds for countless celebrities each year, including Paris Hilton, who attended Coachella over the weekend (per W Magazine).
Fans caught a glimpse of the reality TV star at the festival through videos posted to social media. Hilton can be seen frolicking around as her bodyguard attempts to run after her (via USA Today). A fan caught the escapade on TikTok, posting the video with the caption, "The way Paris Hilton's bodyguard has to chase after her in the desert heat as she skips away." Some people found Hilton's behavior bizarre, as she's seen skipping and dancing in the video.
According to Hilton, though, the activity seen in the video is called "sliving" which is a word she made up that combines the concept of slaying with the idea of living your best life. She made her own TikTok on the subject with the caption, "#Sliving is my cardio," adding, "It's a workout keeping up with the Queen Sliv."