Josh Brolin Opens Up About Witnessing Will Smith's Oscars Incident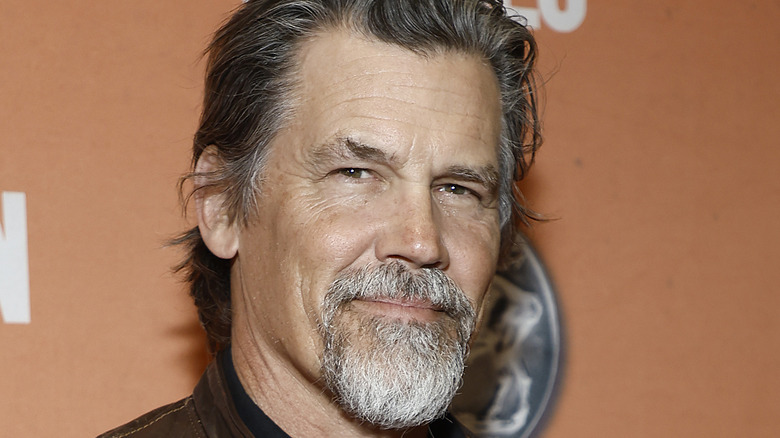 John Lamparski/Getty Images
There has been no shortage of celebrity reactions to Will Smith slapping Chris Rock at the 2022 Academy Awards. Smith — who won the best actor award for his role in "King Richard" — assaulted Rock after the comedian made a joke aimed at Smith's wife, Jada Pinkett Smith. Smith then doubled down on his behavior when he returned to his seat by proceeding to scream profanities at Rock.
A few days after the incident, co-host Amy Schumer revealed that she was still processing what had happened. "Still triggered and traumatized. I love my friend @chrisrock and believe he handled it like a pro. Stayed up there and gave an Oscar to his friend @questlove and the whole thing was so disturbing," she wrote in a since-deleted Instagram post, per Today.  Fellow co-host Wanda Sykes also stood up for Rock and was seen consoling him backstage after the incident, per Page Six. 
Before the slap, however, everyone seemed to be having a great time during the ceremony. The night's third co-host, Regina Hall, invited some of Hollywood's leading men on stage for a COVID skit, which included her giving Josh Brolin and Jason Momoa a full-body pat-down. While some critics called the bit sexist, the guys on stage didn't seem to mind. 
And when everything went down between Smith and Rock, Brolin said he was ready to jump back on stage to get in the middle of the action.
Josh Brolin wanted to be in on all of the Oscar drama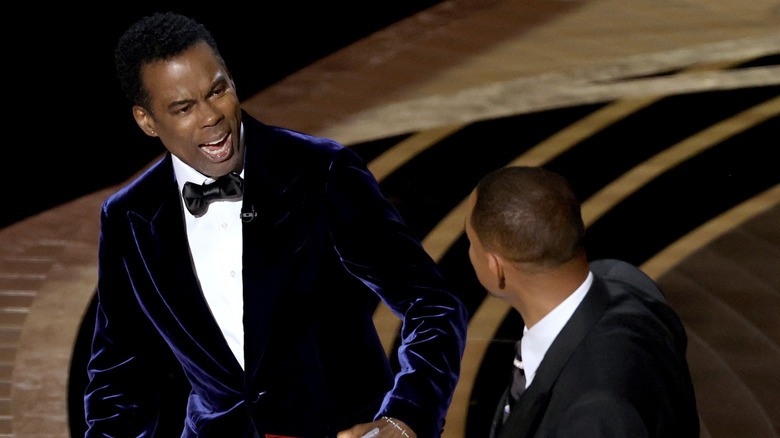 Neilson Barnard/Getty Images
While most people in the audience were shocked at Will Smith hitting Chris Rock at the 2022 Academy Awards, Josh Brolin was ready to spring into action. "I was at the Oscars and I couldn't stop pacing. Because part of me wanted to be in the center of it. I wanna know who the f***'s at fault," Brolin said on the podcast "Armchair Expert with Dax Shepard."
The slap wasn't Brolin's only gripe at the Oscars. The actor has been vocal over his disappointment that Denis Villeneuve did not receive a best director nomination for "Dune." The movie, in which Brolin appeared alongside Jason Momoa, Timothée Chalamet, and Zendaya, received 10 Academy Award nods. 
"It's the most asinine, bizarre ... I mean, that's why snubs are such a thing and that's why we all talk about them, but that's a snub, of a snub, of a snub that I just thought was an impossibility," Brolin told Collider. "But given everything about the Academy Awards, there are many impossibilities that actually materialized. So it's all part of the game right now. I don't know."
The night couldn't have been all bad for Brolin, though: "Dune" ultimately won six awards, including cinematography, editing, score, visual effects, production design, and sound.