Elon Musk's Twitter Takeover Has People Talking About A Very Different Celebrity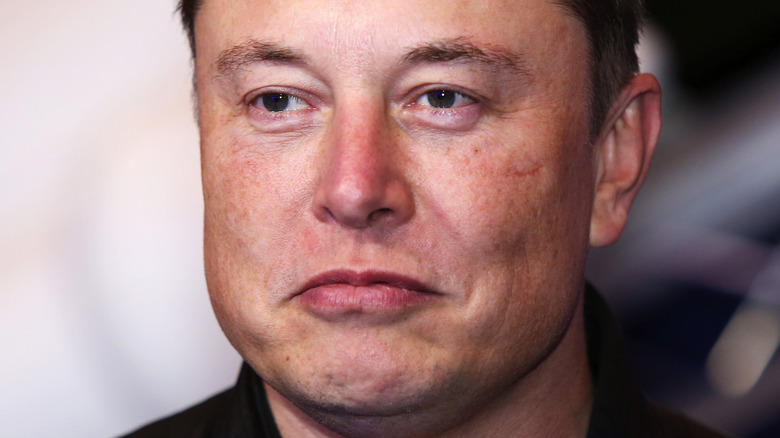 Bloomberg/Getty Images
In a move that dropped millions of jaws, Tesla CEO Elon Musk announced on April 25, 2022, that he had reached a deal to buy Twitter for $44 billion. The move came after Musk accepted and then rejected an offer to serve on the company's board of directors, per Us Weekly. In a press statement, Musk explained that the buy was done for the sake of maintaining free speech on social media. He further promised to eliminate such issues as spambots and make the algorithms more transparent, according to the Us Weekly report.
Whether this is a positive or negative development depends on whom you talk to. Skeptics foresee a future in which Donald Trump rejoins the social media platform and proceeds to flood it with his claims of fraud in the 2020 presidential election. (Per The Washington Post, Trump has said he's focusing on his own TRUTH Social platform, but an insider suggests the lure of going back to Twitter will be too great for him to resist.) The pro-Musk faction believes Twitter will be better off without users being "banned" for their opinions.
Then there's a third group: one that wishes Twitter's new owner was someone who would have worked to make the site a better place for all of its followers.
Fans say Dolly Parton should be Twitter's new owner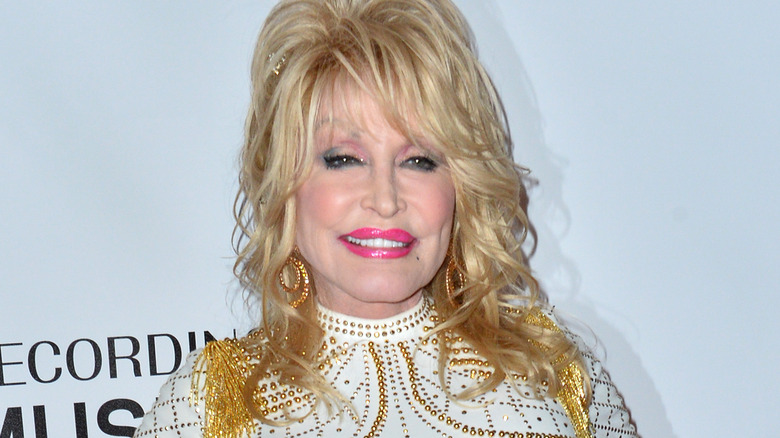 Featureflash Photo Agency/Shutterstock
If it was inevitable that someone powerful would buy Twitter, many people on the platform would have preferred someone other than Elon Musk to do it. Specifically, the Twitterverse is collectively wishing Dolly Parton were the one in charge now. "If only Dolly Parton would've bought Twitter..." one user sighed.
Why Parton, of all people? Let us count the ways. Not merely content to reign as a musical powerhouse, the beautifully bewigged performer is a philanthropist who has awarded college scholarships, donated millions of books to children, funded a medical center, helped a community devastated by a wildfire in the Great Smoky Mountains, and opened a sanctuary for injured bald eagles (via YardBarker). Oh, yes, and she just happens to have given $1 million toward the development of COVID-19 vaccines. That's not to say that Elon Musk isn't generous with his money; he gave nearly $6 billion to charity in 2021. But no one seems to know exactly who benefitted from it, according to a Fortune report. 
As if that weren't enough, Parton also has a reputation for being humble, gracious, and kind. "Dolly Parton's Twitter would be the gentlest, sweetest virtual space on Earth," said one user. Still, another commenter pointed out, "I don't know Dolly Parton and never met her, but I have to imagine if she were ruthless enough to amass $43 billion, she would probably have gone ahead and tried to end world hunger instead of buying Twitter to stop people from criticizing her and her companies."