The First Look At Margot Robbie As Barbie Is Turning Heads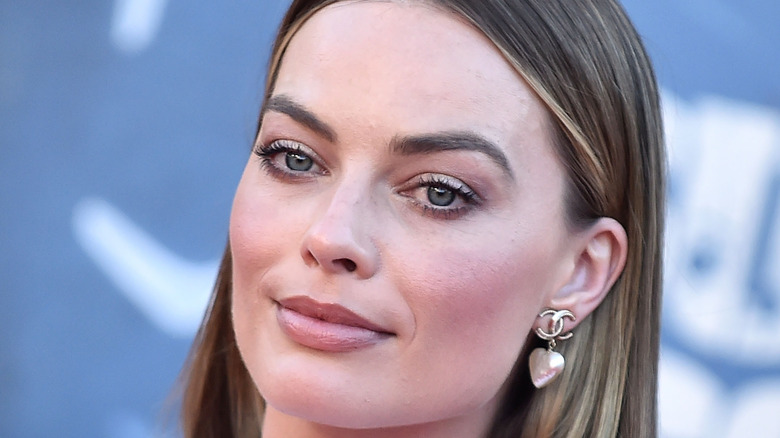 DFree/Shutterstock
That "Barbie" was becoming a feature film was enough of a surprise. To learn Greta Gerwig was helming the film shocked even more people. As the movie's star, Margot Robbie told Vogue U.K. about the "Lady Bird" writer, "People generally hear 'Barbie' and think, 'I know what that movie is going to be,' and then they hear that Greta Gerwig is writing and directing it, and they're like, 'Oh, well, maybe I don't.'"
The movie, which thrillingly also stars Ryan Gosling as Ken, won't be released until summer of next year, but fans are now getting a glimpse of "The Wolf of Wall Street" star as the iconic toy (via Variety). Obviously Robbie is sitting in a lifesize version of Barbie's pink convertible, and she's wearing a coordinating blue-and-white outfit, showing off her blonde hair and big, white smile.
You'd think fans would be happy with what they see. After all, the actress sure looks like Barbie. But Twitter is already sounding off about the sneak peek of the movie's lead.
The movie already has fans divided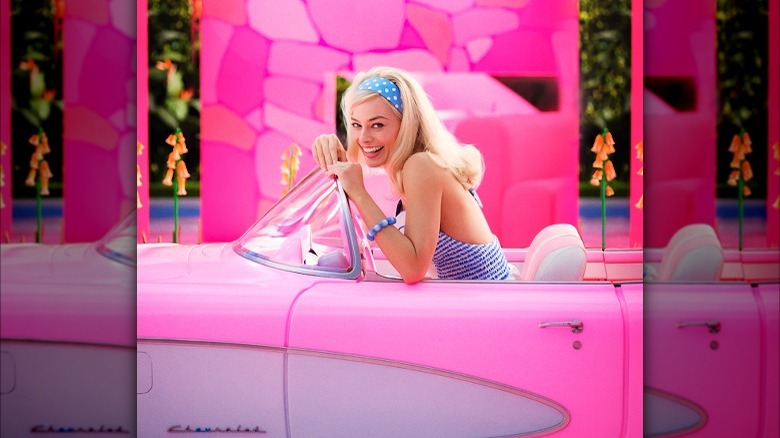 Jaap Buitendijk
Many fans are happy to see Margot Robbie as Barbie in the sneak peak of the forthcoming film. "It's nice to see a woman over the age of 25 playing Barbie. I would think they would've wanted some early 20s girl to play her," commented one person on Twitter who saw the first photo of the star as the Mattel toy. Someone else enthused how much they adore Robbie and can't wait for the movie to premiere in the summer of 2023.
While the first look at the "Barbie" movie won praise from plenty of fans, other Twitter users, some of whom questioned why a 31-year-old was playing Barbie versus a younger star, weren't feeling the tone of the movie already, with one nonplussed individual wondering, "Why wasn't it a woman of color?...." Other people just couldn't see Robbie in the role due to her previous turn as Harley Quinn.
Ultimately, this first look prompted a lot of opinions, and seemingly already has fans divided over whether we should count down the days until the movie is released, or condemn Robbie and everyone associated with "Barbie" before we even give the movie a chance.