Kim Basinger Shares Harsh Words About Alec Baldwin's Parenting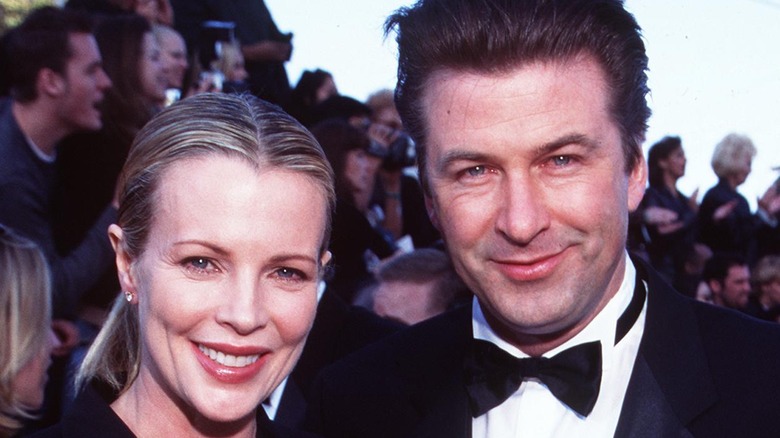 Ron Wolfson/Getty Images
Getting divorced is hard enough without the whole world watching. Thankfully, more than a decade after they split, former spouses Kim Basinger and Alec Baldwin are doing reasonably well. 
In a 2016 interview with Net-a-Porter, she confirmed, "[Alec and I are] cool now. Life goes on." At the same time, Basinger also acknowledged their breakup was tough on her daughter Ireland Baldwin, especially since it played out in the tabloids.
"I brought up Ireland in a very unconventional way. I just wanted her to be free. If she wanted to have her friends over and write over the walls with pen, that was fine. I wanted her childhood to be full of love and light and animals and friends," the "L.A. Confidential" star shared. 
Alec, meanwhile, told The Guardian that their contentious split was incredibly difficult. "That was very painful in so far as someone who I thought wasn't capable of a certain kind of behavior wound up being the Marquis de Sade," he said.
That's all in the past, of course, but the repercussions are still being felt by the couple's daughter. Earlier this week, Ireland got candid about substance abuse on the "Red Table Talk," and, now, her mother is taking aim at Alec for failing to support her. 
Kim Basinger wishes her ex-husband had stepped up more for Ireland
Kim Basinger joined daughter Ireland Baldwin for an emotionally raw chat on hit Facebook Watch series "Red Table Talk," detailing what kind of kid she was and how, in Basinger's view, Ireland's father, Alec Baldwin, neglected to adequately support her during those key developmental years. 
Describing Alec as challenging, Basinger revealed that, when it came to their daughter's mental health struggles, "I don't think Alec was emotionally or mentally available for that kind of talk." Basinger opined, "Alec, you know, operates in a very different way in his life."
Ireland, meanwhile, reckons her father has his own issues, particularly when it comes to anxiety. During his childhood, Alec was discouraged from speaking up, meaning the actor finds it tough to be emotionally vulnerable. 
"There's things I would go to my father for, but if I ever even try to have this conversation in any way with him, I don't think he would be able to really absorb any of it," Ireland shared. 
The father-daughter duo has had their issues over the years — including when he called her a "thoughtless little pig" on a voicemail — but, with the actor expecting his eighth child, Ireland revealed how she really feels about Alec's growing brood, essentially separating herself from any potential drama. 
The model has frequently leaped to her dad's defense, though. Per E! News, in the wake of the tragic "Rust" shooting, she defended him from judgmental commenters. Ireland also shared her disgust at reporters pushing her for a comment on the situation.