How The April 30 New Moon Will Affect You If You're A Cancer
Yaum Kumar Verma/Shutterstock
If your zodiac sign is Cancer, you're used to attracting friends and romantic partners due to the level of loyalty and commitment you provide to those in your life (via Allure). During the new moon on April 30, your relationships will be in the spotlight as your social life is said to boom. Followers of the zodiac know that the new moon typically comes towards the beginning of the month, however, this month is spicing things up with two new moons on April 1 and April 30. When there are two new moons in one month, the second is usually called a "Black Moon," per Almanac. According to the outlet, the situation is a bit rare and only happens about once every two or three years.
Although the "Black Moon" won't be visible to the human eye, avid stargazers will get a treat as the stars will seemingly burn a bit brighter in the sky and be more visible on the night of the new moon. In addition to April having two new moons, the lunation will also bring with it a solar eclipse — which will affect water signs in specific ways. In astrology, eclipses are thought to bring about big changes at a rapid rate, as well as allow for major growth and opportunity, per Bustle.
It's set to be a busy time for Cancer, who will have relationships and communication highlighted as they close out the month.
Cancer will be ready to step up their social game during the new moon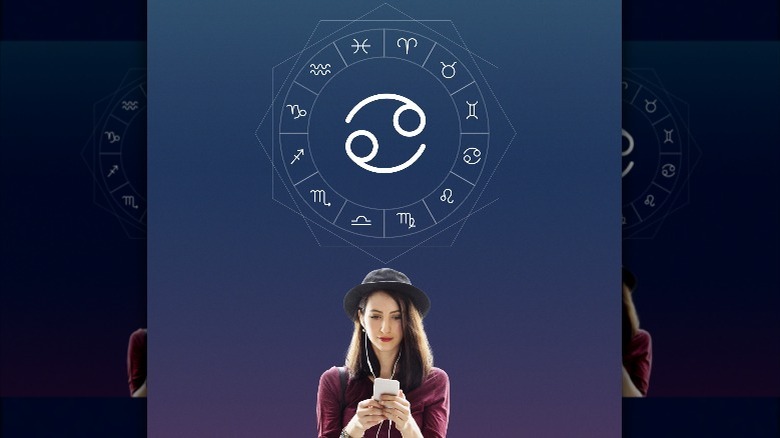 Rawpixel.com/Shutterstock
According to BestLife, the new moon on April 30 will bring some social changes to those born under the sign of Cancer (June 21 to July 22). Although Cancer may have been focused on their career over the past few weeks, the focus will shift to their social lives as they begin to come out of their shell a bit and have some fun. Those close to the water sign may see newfound confidence emerge from them as they make some new connections and friendships along the way.
However, Woman & Home notes that Cancer should be mindful of their social life, both online and in person. This means that thinking hard before you post on social media may be needed and choosing your words wisely will also be in your best interest during this time. This could be the ideal time to go through your contact list and get rid of old connections that are no longer serving you, clear out your Facebook friends list, or delete old photos of you and your ex. Plus, this will make room for the new people you'll be inviting into your life.
In addition, Cancers may want to keep an eye on their temper during the new moon.
Communication and self control will be key for Cancer during the new moon on April 30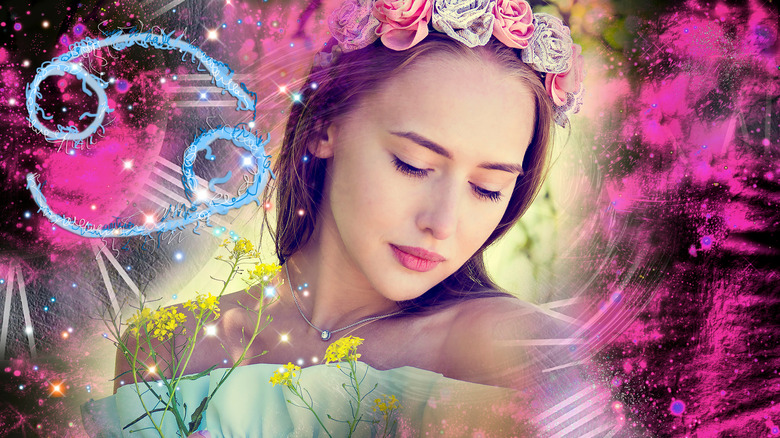 Dzhulbee/Shutterstock
Allure reveals that the new moon on April 30 will call attention to Cancers' communication skills. This means that the zodiac sign could find themselves networking and easily finding topics of conversation to discuss with just about anyone. However, because conversation can lead to debate, Cancer should be vigilant about keeping their composure and staying level-headed. Since the solar eclipse falls on the same day, the vibes may have you feeling a bit stressed out. So, if you feel like taking a break from the social scene you've been dominating, this would be a good time to do so.
According to Bustle, Cancer may also find themselves presented with an opportunity at work that they may feel isn't a good fit for them. However, know your worth and understand that you can tackle any project that comes your way. The outlet also suggests that the water sign may want to reconnect with family members they haven't seen in a while during the lunation.
It appears that Cancer will be very busy during the new moon and that knowing their limits will be key during this time!