Katherine Langford On L'Oreal Paris' Women Of Worth And Mature Roles - Exclusive Interview
Kristy Sparow/Getty Images
You likely know Katherine Langford from her role as Hannah Baker in "13 Reasons Why," Meg Thrombey in "Knives Out," or Leah in "Love, Simon." In her acting career, Langford has played a variety of characters whose stories meant a lot to her in different ways. She's also been happy to use her acting and the platform it gives her to spread messages about the causes that matter most to her. One of the ways she's helping to support important causes currently is through her partnership with L'Oreal Paris and working on their Women of Worth initiative, which works to support women in grassroots philanthropic efforts. L'Oreal Paris is accepting nominations for local nonprofit leaders for the chance to receive $20,000 to fund their charitable ambitions.
During an exclusive interview with The List, Langford discussed the Women of Worth initiative and some of the causes she hopes to support. The actress also revealed what draws her to certain roles and why she's looking forward to playing different characters as she ages. She also shared why her relationship with her fans is so special and what she's learned throughout her career.
What causes does Langford care most about?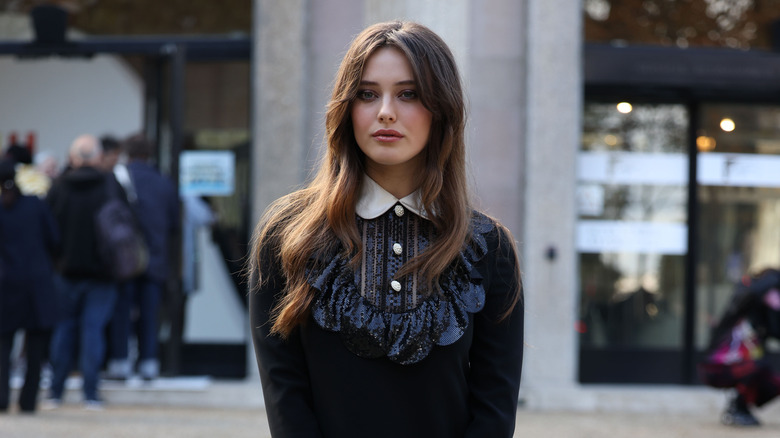 Pierre Suu/Getty Images
Can you tell us a little bit about the Women of Worth partnership you're doing with L'Oréal?
The initiative is L'Oréal Paris' signature initiative, and it's born out of that iconic tagline, "Because you're worth it." Every year, L'Oréal Paris chooses ten women, and it recognizes the worth of everyday women making a profound impact in their local communities through philanthropy.
What originally made you want to be part of the initiative?
Part of what I love about L'Oréal Paris is that it's not only a beauty brand, but at the core of L'Oréal Paris' values is that sense of worth. The Women of Worth initiative is an extension of that sentiment, in uplifting and really affirming and highlighting each person's individual worth.
Are there any women's causes that are particularly important to you?
Mental health and LGBTQ rights issues I've strongly advocated for, for a number of years, but increasingly, I've also been speaking on the climate crisis and sustainability, as the climate crisis has been shown to disproportionately affect women all over the world. It's a really important factor when we're speaking about equality.
Are there any women in your life who have inspired you?
I've been inspired by the women closest to me in my life, my family and also my work. It's incredible to be a part of such a strong and diverse group of women in being part of the L'Oréal Paris family, for sure.
What's it like for you to be in a place in your career where you can kind of give a louder voice to these issues that you care about?
It's such a privilege to be able to speak about issues close to my heart, but also issues that matter greatly to a number of people all over the world, and it's also something that I don't take lightly, as I know that not everyone has the ability to be heard in the way that they deserve.
How she picks her acting roles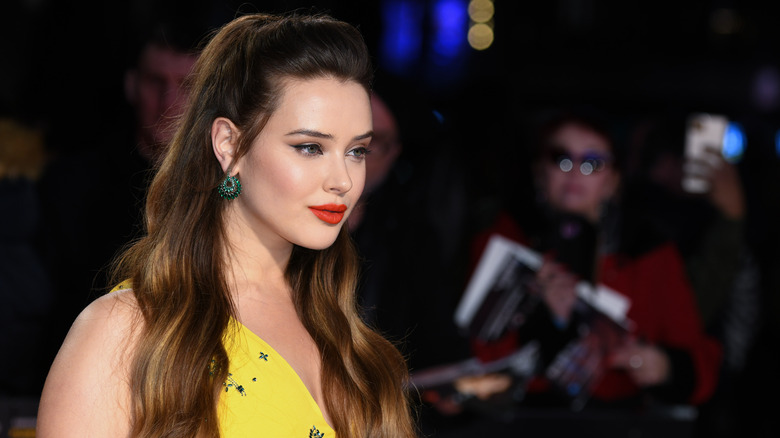 Featureflash Photo Agency/Shutterstock
Because your role in "13 Reasons Why" meant a lot to a lot of your viewers, do you feel like that's given you a different kind of connection with your fans?
Oh my gosh, I have an amazing connection to my fans. It's something I'm really grateful for, but it's so special to be able to connect, not just through art and the work that I've done on screen, but also connect off screen, particularly when it speaks to global issues like mental health and LGBTQ rights, like in "Love, Simon," and also the climate crisis and equality.
When you're looking at roles, like in "Love, Simon" and in "13 Reasons Why" and the messages they have in them, is that something you look at when you're picking what roles you're going to take next?
I feel very lucky that I've been able to be a part of these projects that have resonated not just on a creative level but then also have been able to speak to these global issues. First and foremost, I'm always driven towards the story and the creatives behind it. It's always important to be passionate about the story that you're telling, but also, the beauty of an actor is being able to explore different lives through the different people that you play.
I'm finding that the more I learn and evolve, the more excited I am to venture into telling stories about the uniquely female journey. I can't wait to play a grandmother or an old woman. I can't even wait for the roles that I get to play when I'm 50 or 30, and even now, as a woman in my mid-20s, those are stories that excite me and that I look forward to being able to play when the time comes.
Up to, now even, you've had so many different kinds of roles, like in "Cursed" and "Love Simon," and "Knives Out." Is exploring very different characters something you enjoy?
Oh, absolutely. Like I said, the story and the creatives behind it are always first and foremost, but I love the idea of being able to evolve, not just through different people but also through the different stages in my life, and looking forward to getting to play the different roles I'm going to get to play the more life experience that I get.
What's the biggest thing she's learned in her career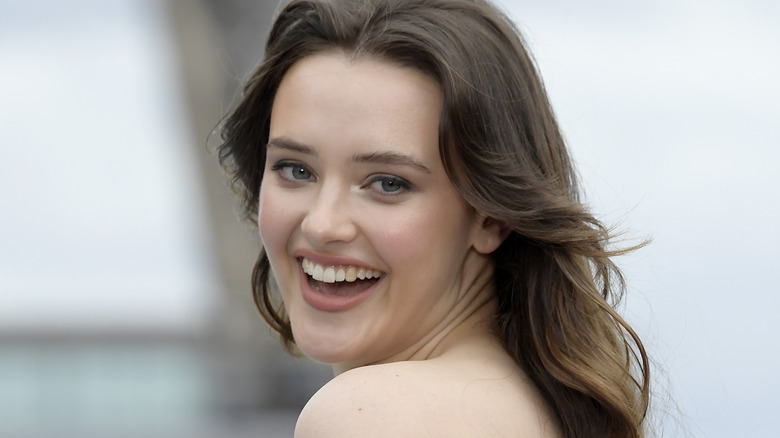 Kristy Sparow/Getty Images
In "Knives Out," that was such an insane cast. What was it like to work with them?
Working on "Knives Out" was such an incredible experience. Being able to be in the room with some of the greatest talents in our industry in one room, I definitely learned a lot. Rian Johnson is such an amazing storyteller as well, and he's so thoughtful. He actually saw me hanging behind the monitors while we were filming, watching everything, and at the end of the shoot, he gave me this beautiful Leica camera to practice on.
What would you say is the biggest thing you've learned since the start of your career to now?
It's hard to answer that question because you're always learning. I've learned the importance and continue to learn the importance of being in the moment. Just like life situations, you may think that a scene or a project will go one way, and it ends up being completely different. That's the beauty of doing this, that you're going to evolve and things will fall apart, but also, things will come together. When you get the opportunity to create something special, and all the pieces do come together, that's magic.
You can visit WomenofWorth.com to nominate a non-profit leader in your life through April 30. 
This interview has been edited for clarity.