Chelsea Handler Reveals How Dating Jo Koy Is Different From All Her Other Relationships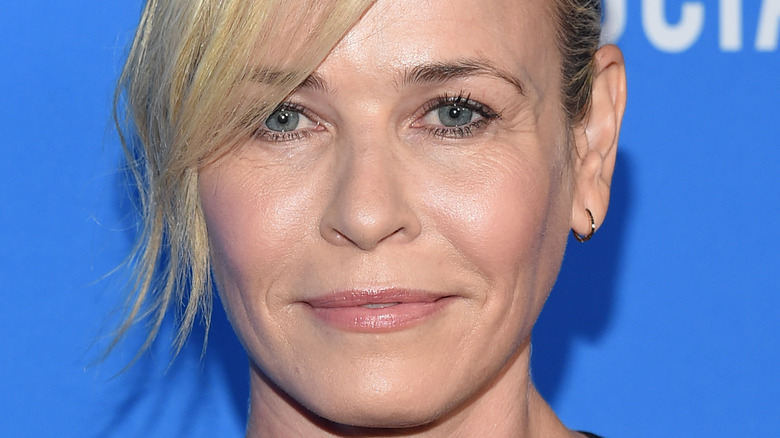 DFree/Shutterstock
Having known each other for over two decades, it was almost inevitable that comedians Chelsea Handler and Jo Koy would end up together. But it took a while for them to come to that realization as well. "When he was leaving, I was like, 'That's a bummer,'" she told E! News. "Or if I didn't hear from him for a couple of days, I was like, 'Where's Jo Koy? He's usually up my ass.' And then I started to realize, 'Oh, he's not annoying me.'"
A month after making it Instagram official in September 2021 (via Today), Handler admitted that she "suppressed" her feelings for Koy when he was a regular guest on "Chelsea Lately" over a decade ago. "Look where we are now," she said during an episode of her "Dear Chelsea" podcast (via Us Weekly). "I would've ruined it if I had those feelings earlier, probably."
For those who remember his guest spots, you'll recall Handler being snarky with Koy. "In retrospect that was my version of flirting," the comedian told E! News at the People's Choice Awards. "I think I was so out of touch with my own emotions that that was my currency."
Both being comedians, Jo Koy understands Chelsea Handler more than her previous partners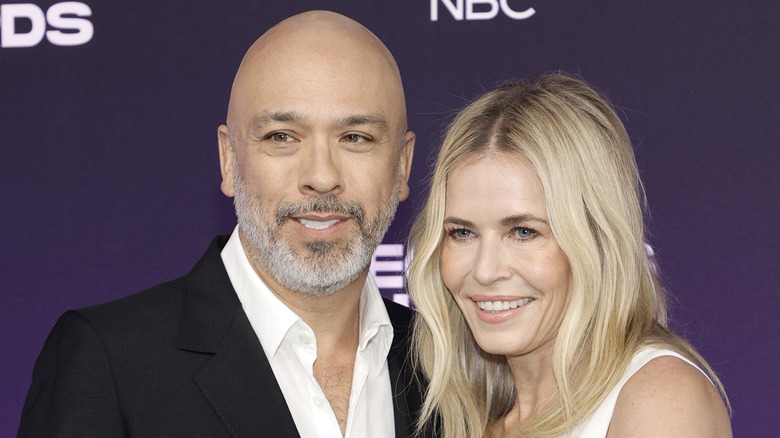 Amy Sussman/Getty Images
Having previously been linked to Ted Harbert, Dave Salmoni, 50 Cent, and André Balazs (via Distractify), Chelsea Handler feels her relationship with Jo Koy is vastly different from what she's experienced before. As E! News pointed out to the comedian, it's the first time Handler's been in a partnership where her significant other truly understand what she's doing career-wise. "It's pretty awesome," Handler said in response to that thought. "He's the best. And he was a a great reminder of all the people that came out of 'Chelsea Lately,' and the careers that we launched."
Koy is also extremely supportive of Handler, especially when she doubts herself, especially returning to stand-up. "[It] was intimidating because you're like, 'Do I still belong here?' And her was so encouraging, like, 'Are you kidding me? You're such a boss. Look at everything you've done, don't forget about that,'" she explained. "And so that was really nice to hear from somebody who was there and loves you and cares about you."
Chelsea Handler wouldn't have dated Jo Koy if she hadn't gone to therapy first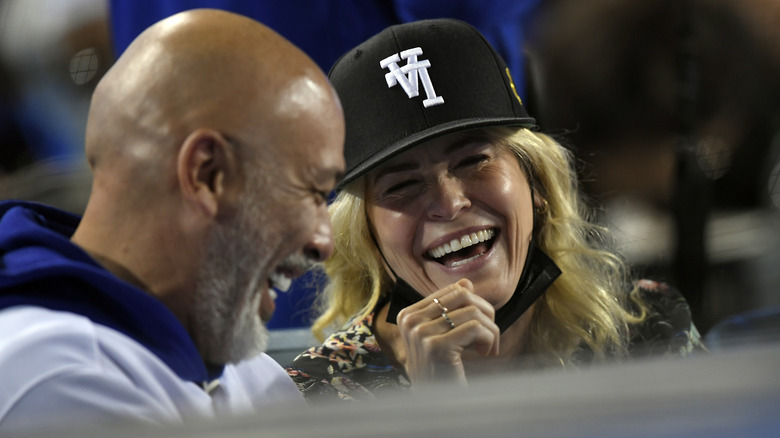 Kevork Djansezian/Getty Images
What Handler has noticed the most about this relationship, however, is the dynamics of being an adult and having attended therapy. "It gives you the gift of self-awareness," she told E! News. "I would never have been open to dating Jo Koy unless I had therapy. So what's different about it is, I'm in a different place. He's in a different place," Handler explained. "He's a man and I'm a woman, whereas before I was a girl and he was a boy." Going on to describe their bond as a "great love story," Handler says that she didn't think she'd get her happy ending until now.
Previously, she'd given up hope with men. "[They] have proven to be pretty disappointing in many respects. Not all men, but enough," she said. But to experience the joy of being with Koy has made Handler "believe in everything." As she continued, "Everyone deserves it. Everyone's gonna find their person, as long as you never give in to someone and settle.