How Many Godchildren Does Queen Elizabeth Have?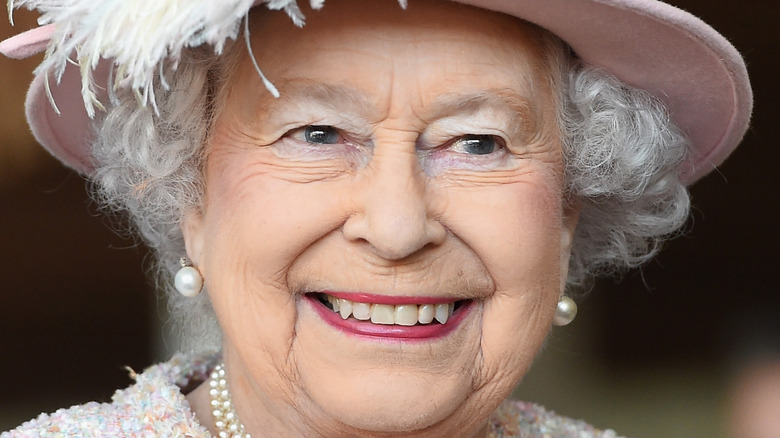 Stuart C. Wilson/Getty Images
If you're familiar with the story of Cinderella, you've heard about a fairy godmother. Maybe you've even found yourself wishing for a fairy godmother of your own to help you out of a tough spot and shower you with gifts. It might not be possible to have a fairy godmother in the real world, but there's a surprising number of people who can claim the next best thing: their godmother is Queen Elizabeth II.
Asking someone to be the godparent of your child usually means that they'll care for your child if anything happens to you. It's a pretty big favor to ask. But the title is a little different among the ruling class, according to Town and Country Magazine. The outlet reports it's common for one person to have half a dozen or more godparents to their name, and it's more of an honorific than an obligation.
According to a tally from Buckingham Palace back in 2002, the Queen has received that honor 30 times. It's hard to know if she's kept accumulating godchildren as she's gotten older, but those she already has are impressive — including members of England's upper crust and royal children of other countries.
The Queen has been a godparent since before her reign began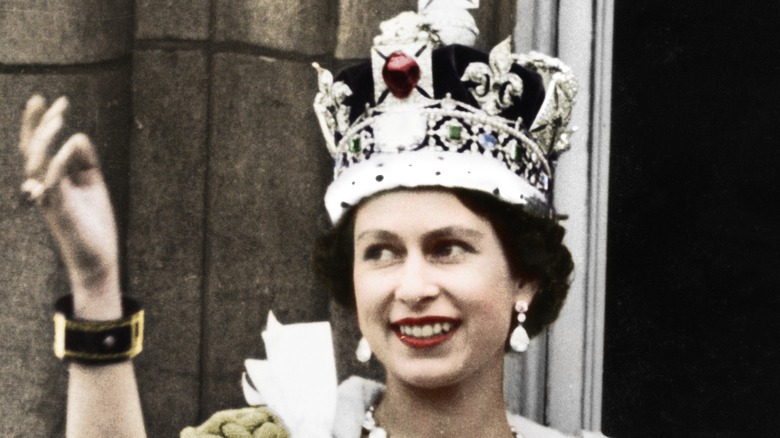 Print Collector/Getty Images
Queen Elizabeth II has served as the figurehead of England since the early 1950s. But she's actually had the title of godparent for longer than that. She took on her first godchild, Guy Rupert Gerard Nevill, in 1945 (via Town and Country Magazine). Guy was the son of a longtime friend of Elizabeth, Lady Nevill, whose husband served as in the office of the Treasurer for Prince Philip. Elizabeth was still a teenager at the time, but she went on to outlive her own godson. Guy passed away in 1993, according to Express.
But Guy was hardly Elizabeth's only godchild. Three more of her godchildren were born during the same year, Express reports, including the Crown Prince of Yugoslavia, Alexander. Her most recent godchild on record is Theodora, Princess of Greece and Denmark, who was born in 1983. The Queen can list numerous barons, dukes and earls among her godchildren. Her own grandchildren don't appear on any of the lists, perhaps because it was already assumed she'd be involved in their upbringing!
Keeping it in the family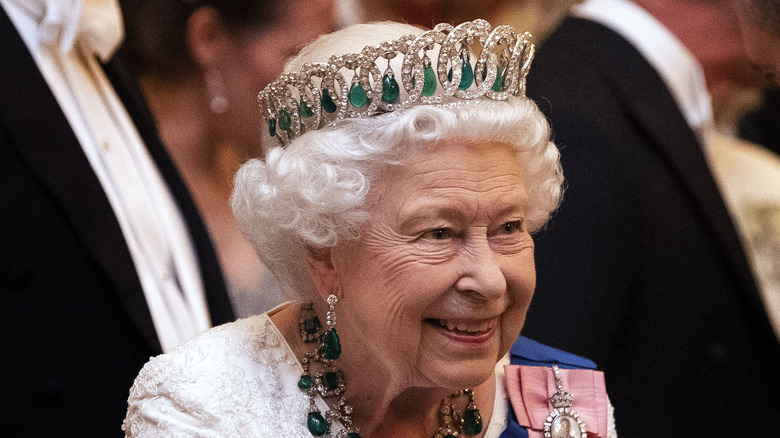 Wpa Pool/Getty Images
Many of the queen's godchildren have strong connections to the royal family. Some are children of Queen Elizabeth's ladies-in-waiting or childhood friends, and others are cousins. But perhaps the strongest connection is that of Charles Edward Maurice Spencer, or the 9th Earl Spencer. Charles is the brother of Princess Diana, according to Town and Country Magazine, and has stayed involved with the royal family since his sister's passing. Another of the queen's godchildren is her own nephew, David Armstrong-Jones. David is the oldest of two children to Princess Margaret, and is currently the second Earl of Snowdon (via Express).
But other godchildren might be noteworthy for different reasons entirely. While Princess Theodora is first and foremost royalty in her own right in both Denmark and Greece, most Americans would probably recognize her from her work as an actress. She's used the name Theodora Greece throughout her acting career and had a role on "The Bold and the Beautiful" as Alison Montgomery, according to IMDb. The database also lists her most recent work as the 2022 film "The Great Awakening."