The Truth About Lisa Bonet And Bill Cosby's Relationship On The Cosby Show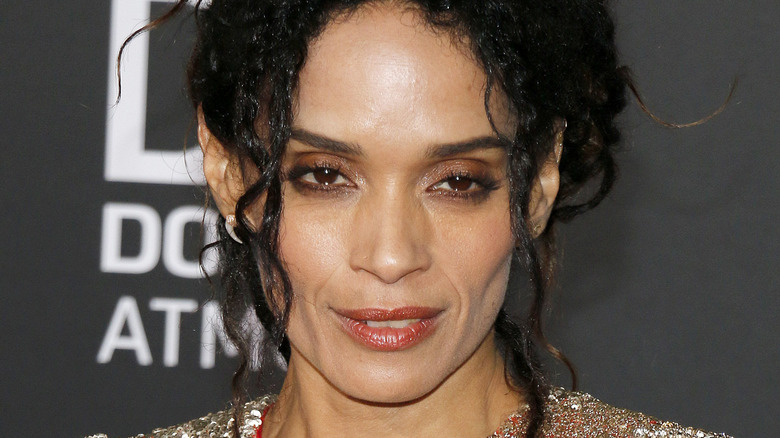 Tinseltown/Shutterstock
Many will remember "The Cosby Show" for its titular character, but over the years audiences became more and more drawn to Lisa Bonet and her portrayal of the second eldest of the Huxtable children, Denise, so much so that Bonet landed her own spin-off called "A Different World," which followed Denise as she attended college, per the New York Times.
The series ran for 6 seasons on NBC, but Bonet only starred in its first after being fired by Bill Cosby. A year prior to the show airing in 1988, the actress married musician Lenny Kravitz, per Good Morning America. The couple soon announced that they were expecting their first child together, which would end up conflicting with Bonet's appearance on the show.
In 2020, Kravitz published his memoir "Let Love Rule," per NPR. In the book, he recalled the moment when Cosby found out about the pregnancy, per Republic World. That piece of information not only became the catalyst for Bonet's departure from the show, but also said a lot about their relationship as co-stars at the time. So what is there to know about how Cosby and Bonet got along during their time together on "The Cobsy Show" and "A Different World?"
Lisa Bonet wasn't happy about her starring role in A Different World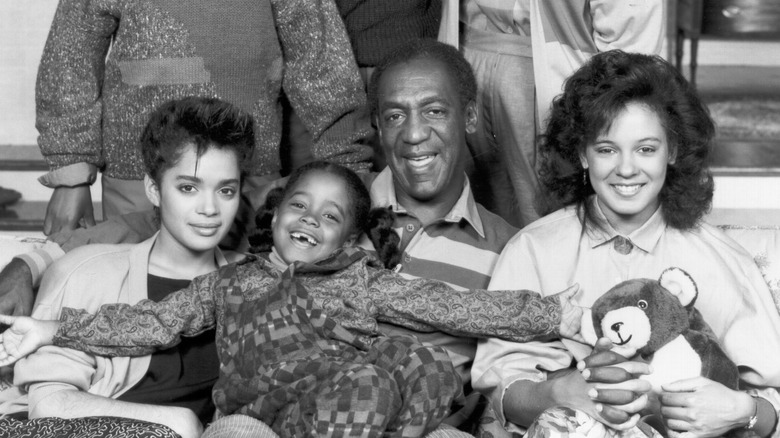 Michael Ochs Archives/Getty Images
During their time on the show, their fictional father-daughter relationship was far from what Lisa Bonet and Bill Cosby were like with each other when the camera's weren't on. As reported by Showbiz Cheat Sheet, the two shared a "contentious relationship" because Cosby found Bonet to be "unprofessional and rebellious," according to an episode of "E! True Hollywood Story," per the publication.
Even though Bonet managed to stay on "The Cosby Show" for the entirety of its original run, she was less than pleased to land a spin-off dedicated to her character. When asked why she accepted the continuation of her role by David Letterman in 1986, Bonet responded: "They told me to?" She wasn't impressed by the concept, either. "Well, it's called Hillman and it's not very original. It's about kids in college."
During this time, Bonet starred in the psychological horror "Angel Heart." While reports suggested that Cosby wasn't happy with how Bonet's role could have a detrimental impact on her "Cosby Show" character, comedian and actor Sinbad said that Cosby understood Bonet wanted to do something outside the sitcom realm, per Showbiz Cheat Sheet.
However, it was clear that tensions were rising between the two, which ultimately culminated in Cosby firing Bonet from "A Different World."
Bill Cosby fired Lisa Bonet from A Different World when she was pregnant with Zoë Kravitz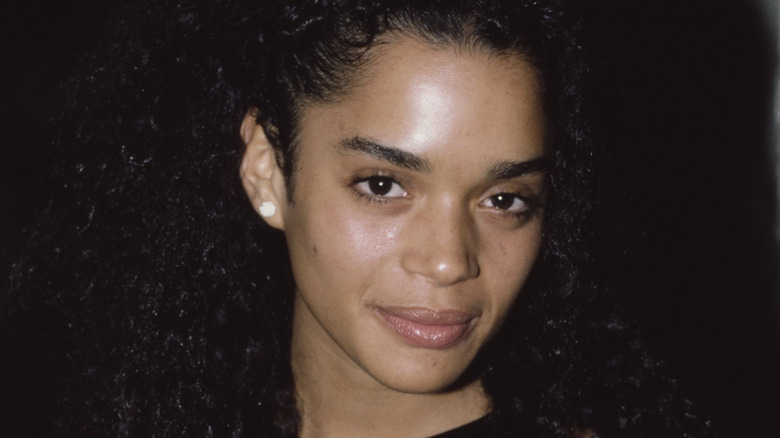 Michael Ochs Archives/Getty Images
As Lenny Kravitz alleged in his memoir, per Republic World, Bill Cosby didn't take to their pregnancy announcement very well. According to Kravitz, this was the last straw for Bonet and even though she did appear in "The Cosby Show" after their daughter Zoë Kravitz was born, her relationship with Cosby was "very tense and ultimately untenable," as Republic World writes.
It was even suggested that her pregnancy was written into the storyline of "A Different World," so that Denise could continue to entertain audiences as one of the show's favorite characters. One of Bonet's co-stars, Kadeem Hardison, spoke about how he wasn't happy about Cosby's decision at the time. "She was my friend, and it seemed like she was getting suckered out of a job and all the stuff we could have done together as a cast and with Debbie," he said during an episode of the Viral Hip Hop News Podcast.
While Bonet shared an affinity with her co-stars, it doesn't seem as though she has fond memories of her connection to Cosby. "There was just energy," Bonet told Net-A-Porter in 2018. "And that type of sinister, shadow energy cannot be concealed."